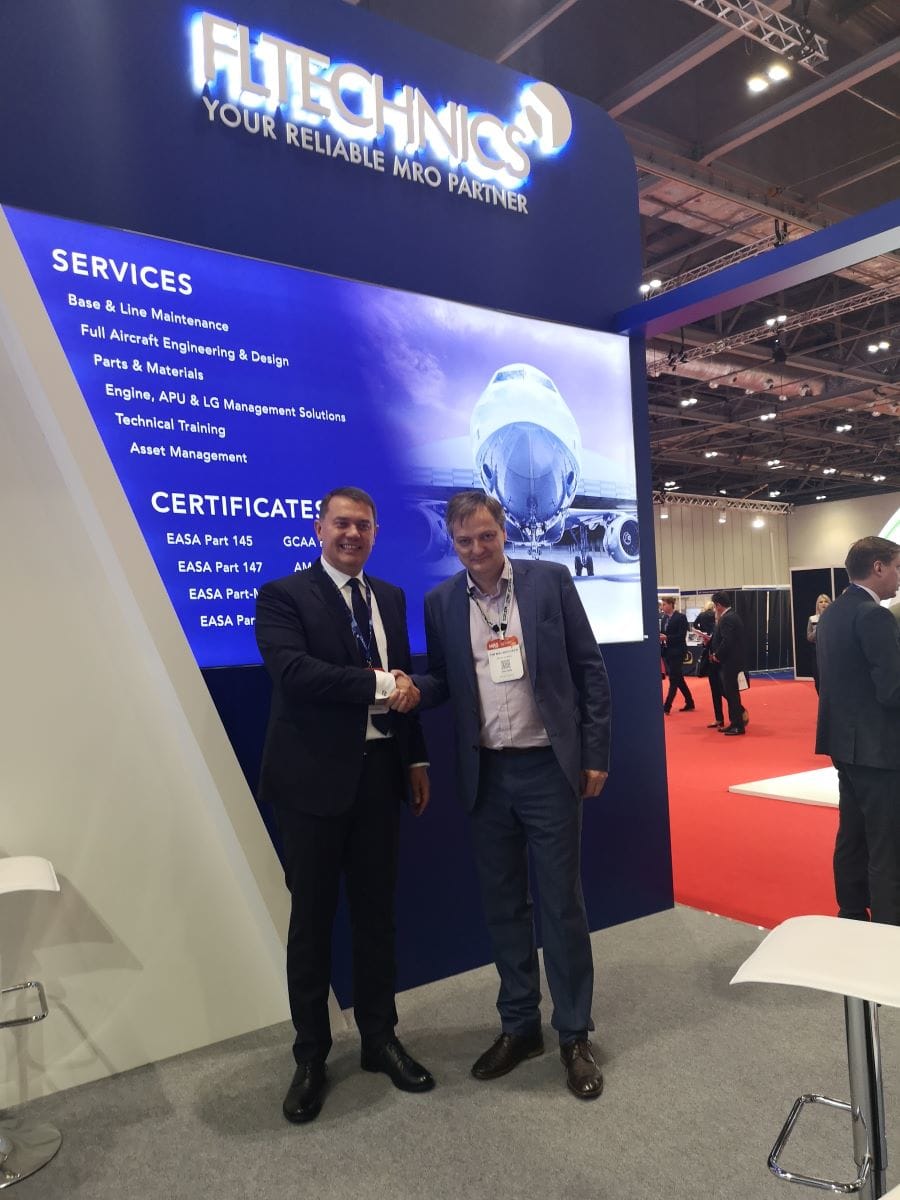 MAAS Aviation has enjoyed significant growth over recent years to become the third largest commercial aircraft painting company in the World. Much of this growth has been achieved through forging partnerships with world-class operators and today I am delighted to add FL Technics as one such world class partner to MAAS Aviation. The coming together of MAAS and FL Technics to combine base maintenance and aircraft painting will allow us to offer a true one-stop-shop experience in Kaunas to airlines and leasing companies which combines maintenance with painting and painting with full engineering and maintenance support. This expansion is driven by demand from customers of both of our companies.
MAAS Aviation has contemplated expanding its European MRO painting capacity for many years and Kaunas Airport always featured very high on our list of options. I would like to thank the Lithuanian Airport Authority and Invest Lithuania for their contributions in making this venture possible. Kaunas is an excellent location for aircraft painting and the presence of FL Technics at the airport combined with a skilled labour pool and supportive governmental agencies were key in our decision to commit.
The investment will initially comprise a twin bay single aisle paint shop up to Airbus A321 incorporating full climate control and best available technologies to be in service in Q4 2020 which will be capable of expansion to three bays. The Kaunas paint shops will bring the total number of paint bays operated by MAAS to 11; as in addition to Kaunas, MAAS will continue providing an exceptional MRO painting experience at our paint shops in the Netherlands and in Alabama in addition to our OEM paint shops located at Airbus Hamburg and at its US Final Assembly Line in Mobile.
Aircraft painting is a niche activity offering essential services within the overall MRO sector and there are not many of us doing it. I am delighted to announce this expansion in Kaunas to grow our market and reach of our services and to bring painting closer to our customers in a very relevant manner.
We look forward to servicing the demands of our combined existing and future customers and to being part of the Lithuanian MRO sector.