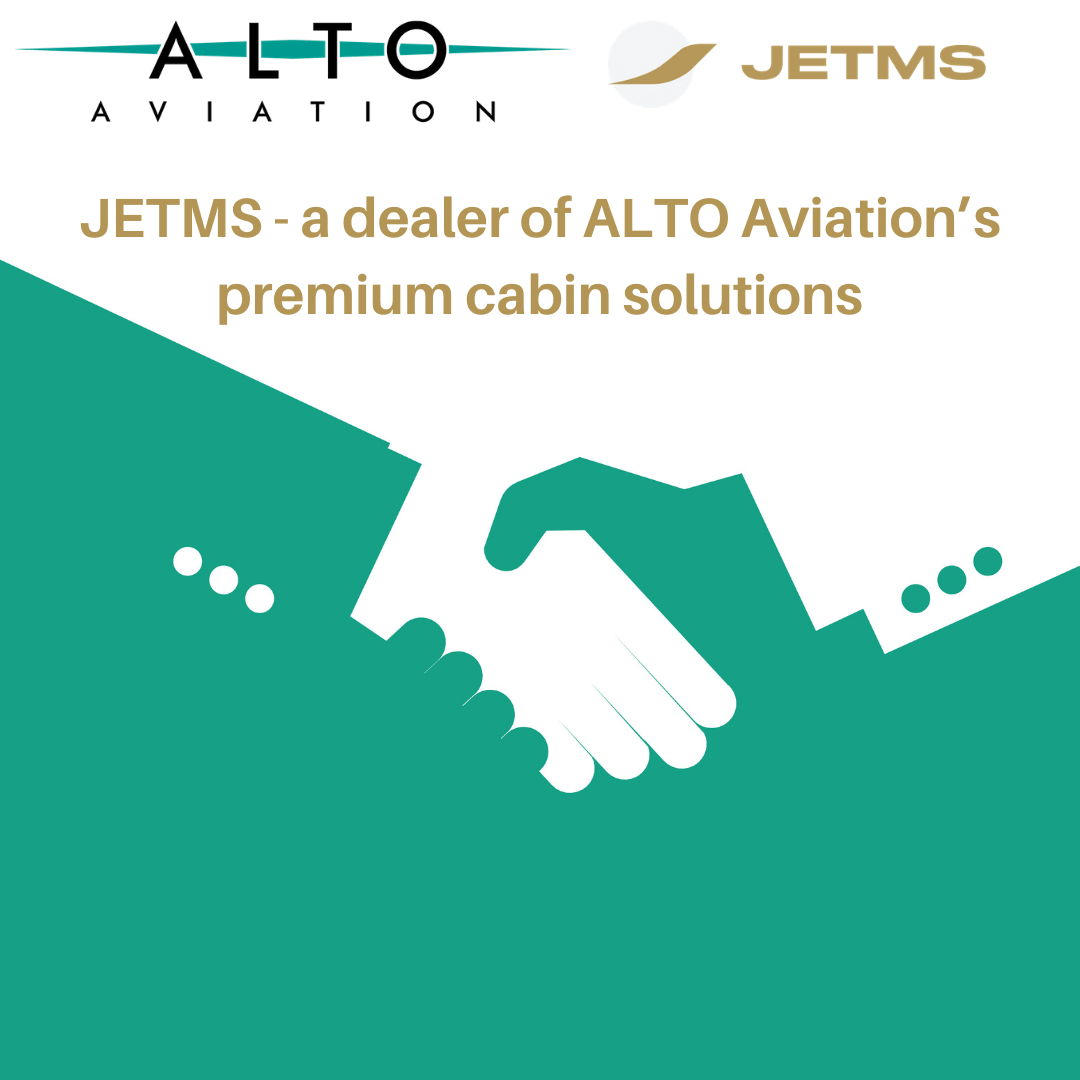 Jet MS, a global provider of base and line maintenance services for business and regional aircraft, and a part of the global aerospace business group Avia Solutions Group, gained a dealership agreement with ALTO Aviation, a premium cabin In-Flight Audio/Entertainment system design, manufacture, and distribution company.
Under the partnership, Jet MS will represent Alto Aviation products and will offer its clients not only exceptional components, but also various modifications and upgrades, extending already wide range of Jet MS offered services and products.
ALTO Aviation is an aerospace industry leader with over two decades of experience in the design, manufacture, and distribution of premium cabin In-Flight Audio and Entertainment systems. Over the years, the company has developed sophisticated proprietary technologies and products that can be installed in corporate, private, VIP jets and helicopters.
ALTO Aviation's user-friendly, intuitive products include a full line of loudspeakers, amplifiers, subwoofers, Cadence™ Cabin Management System, with drop-in direct replacement passenger controls, Bluetooth audio, System Master Controllers, and cabin entertainment accessories. All company's components are DO-160 tested and hold TSO certification.
Eugenijus Eidukas, Head of Product Management Unit at Jet MS, commented the new agreement: "We are pleased to become strategic partners with such distinguished and experienced organisation like ALTO Aviation. We believe that the dealership agreement will allow us to offer our business and regional aviation clients more unique and exceptional services and products."