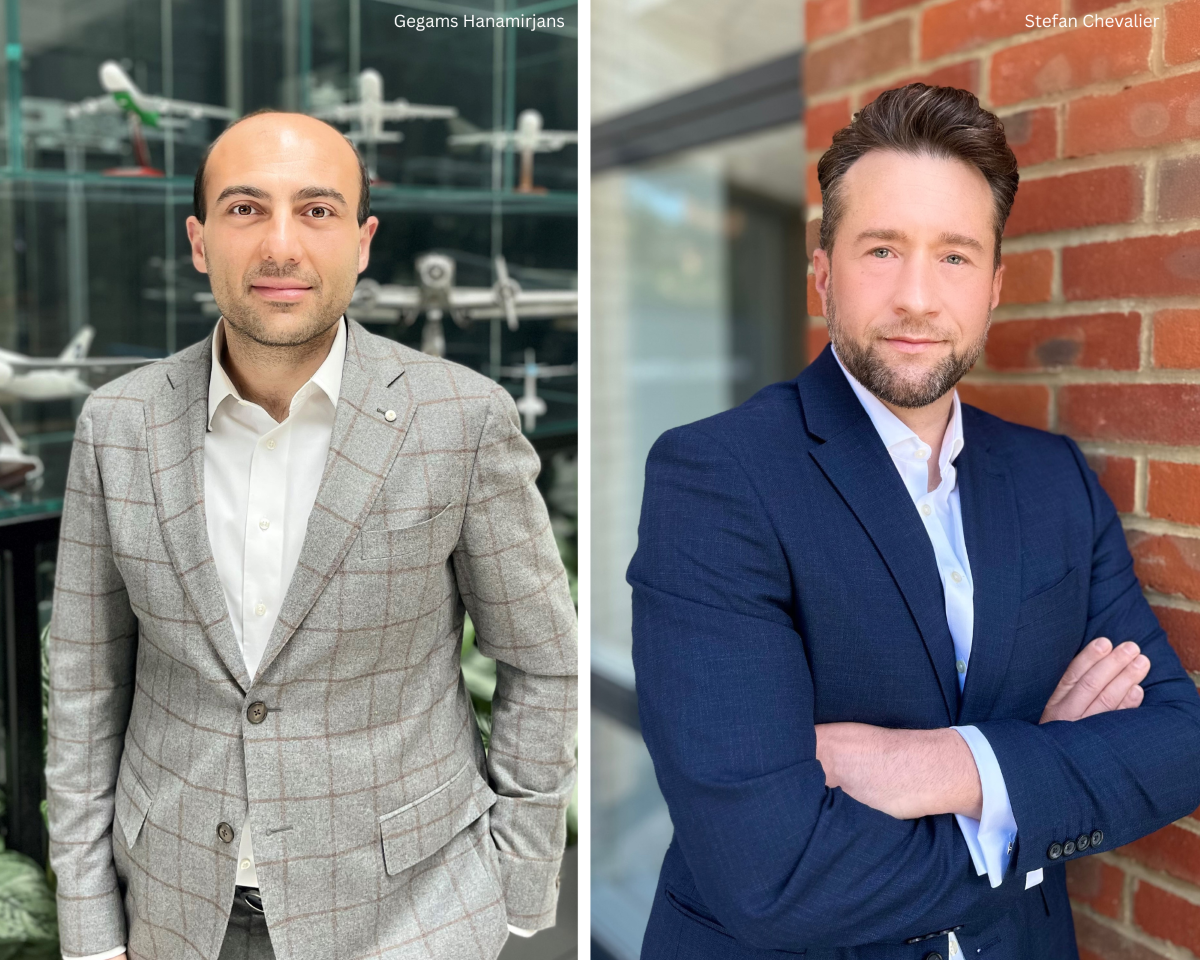 JETMS Completions, an aircraft interior and exterior completions company, announces significant changes within the business management with the appointment of Gegams Hanamirjans as Executive Chairman and Stefan Chevalier as Operational Director at JETMS Completions.
Gegams Hanamirjans brings extensive experience, industry know-how and strong managerial skills to his new role, where he will oversee all facets of business development, growth initiatives, and day-to-day operations, leading the company to new heights of success.
Gegams Hanamirjans commented: "I am excited to take on this new role and continue further developing the JETMS Completions business. My goal is to strengthen its market position and reputation as the go-to source for top-tier aircraft interior and exterior solutions."
Meanwhile, Stefan Chevalier joins the company from his previous role as Managing Director at F/LIST. As the Operational Director at JETMS Completions, he will be supporting Gegams Hanamirjans in the growth and development initiatives of the company. With a remarkable track record of over a decade in management, Stefan brings a wealth of expertise, leadership, and problem-solving skills to further strengthen the company's management team.
Stefan shared his excitement by saying: "I am honoured to dedicate my time and passion to the JETMS Completions. Together with this highly motivated and experienced team, we will continue striving for our common goal of providing world-class aircraft solutions for interior refurbishment and production. By adding and sharing my expertise of more than 20 years of aviation experience, I am looking forward to exceeding our partner's expectations in excellence and reliability."
JETMS Completions is part of Avia Solutions Group, one of the world's largest ACMI providers (Aircraft, Crew, Maintenance, and Insurance), operating a fleet of 180 aircraft in 68 countries worldwide.