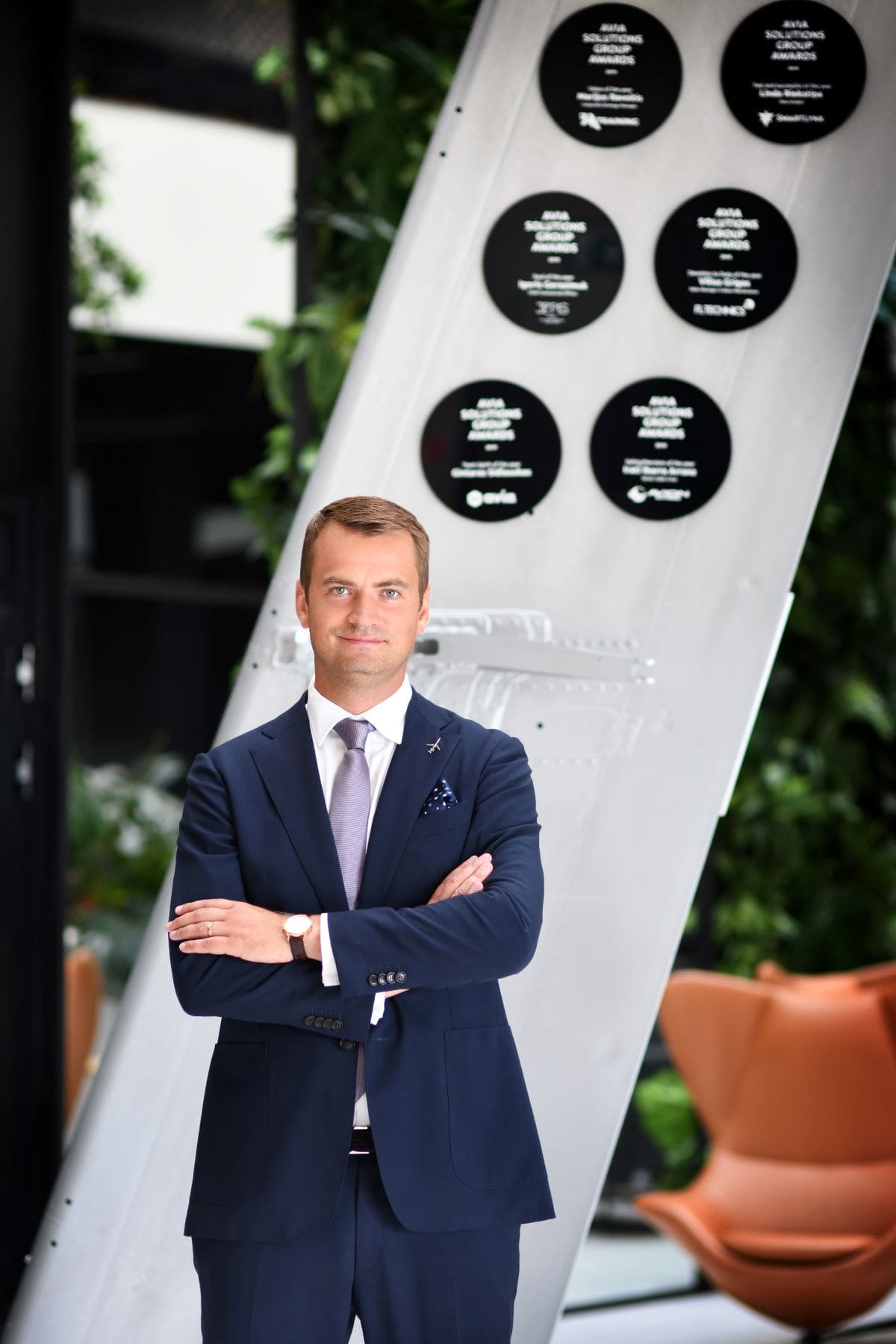 What happened in 2020 and what to expect in 2021
A tradition of JET MS has always been to present a "wrapped" look over the ending year, review our successful projects, achieved milestones and outline goals for the upcoming year. In 2020, the company overcome many challenges and has taken the pandemic as an opportunity to move forward.
Winds of change in Jet Maintenance Solutions
The first and biggest change in the company was the welcoming of the newly appointed CEO Vytis Zalimas. His executive term in Jet MS began in March, 2020.
Since then, the company has reevaluated its core mission, vision and values. With continued emphasis on ensuring long-term growth, Jet Maintenance Solutions presented a new 5-year business development strategy. The latter has already come into effect and allowed the company to sustain their current and future operations, while at the same time expand and tackle new markets.
Additionally, the company has gone over the process of rebranding by presenting a new logo that is strongly aligned to the future of the company. Moreover, Jet Maintenance Solutions revealed a new reworked website, reflecting the future path and commitment to exceptional service quality by the company.
Company started running new projects for business development, one of them – teardowns. Jet MS technicians has already begun stripping a Bombardier CRJ200 aircraft of its valuable parts. Company continually expands its stock of spare parts and components. Due to that fact, the logistics team can dispatch the required components immediately and ensure quick and cost-effective deliveries to any country in Europe and the CIS.
Sustainability was a hot topic in the company through the year. That's why for one of the scrapable aircraft from the teardown projects, the company has begun exploring the option of sourcing the fuselage of the aircraft to training facilities. This option would prove to be beneficial for Jet MS since the company is able to minimize amount of waste ending up in landfills. The scrapped aircraft fuselage is also better for aircraft engineering schools as the simulator would be closer to reality - with wear and tear encountered over many years of operations - when compared to a purpose-built one.
It is worth to mention, that whole management team of Jet MS was focused on cash balance performance. Due to the cohesion, commitment and effort from the team and successfully introducing lean implementation and IT and digital optimizations throughout the company's operations for increased efficiency, Jet MS forecasts to conclude 2020 with a positive balance sheet after revising the company's credit policies and implementing a strategic financial plan to ensure this result.
Strategic partnerships and their role in 2020
During 2020, the industry has seen a new normal arise in strategic partnerships between market players to enable firm stability and growth. Jet Maintenance Solutions applied sustained focus on bolstering existing relationship and partnerships as well as saw an opportunity to attract new vendors and established partnerships with well-known aviation brands as Becker Avionics, Blue Sky Network, Aeronomx and others. Vytis Zalimas, the CEO of Jet MS commented on the new partnership with Becker Avionics stating, "We are pleased to begin our partnership with Becker Avionics, a reputable and history-rich aircraft communication and navigation equipment producer. Our partnership is yet another step towards a wider and quality-oriented list of suppliers, available to Jet Maintenance Solutions clients. With further goals of strengthening the company's global brand."
Moreover, to become a more transparent and globalised company, Jet MS strengthened its implementation of Know Your Customer procedures within the company's daily operations. This yielded positive outcome, as procedures landed great results, ensuring a smoother and healthier customer experience for Jet MS partners with legitimately operating entities.
Working remotely and ensuring a welfare to employees, the new normal
Despite all of the visual and well communicated changes, Jet Maintenance Solutions did a lot of behind the scenes work to prepare for its future growth. Vytis Zalimas goes on to comment, that "having had a truly challenging, yet successful year, we put a lot of work into ensuring sustainable growth in the future and choosing the best partnerships for us. In 2020, our main concern was the welfare of our employees, it was the first time in the history of the company when most of our work was being conducted remotely. Thus, we encountered a hindrance of assigning appropriate workloads to our employee, while not compromising on quality of service our company provides. Having ensured our employees were able to maintain their work-life balance, we quickly adapted to the new market normal."
Forecast on the Business Aviation Market
In April, 2020, most of the world's airlines were cancelling flights in response to the drop in demand. The business aviation market, however, saw an opportunity, which was quickly presented to clients in need. Amid the first wave of lockdowns a drastic increase of new clients who had never flown private was reported.
Many working-class individuals and groups utilized the benefits of private aviation to transport their elderly parents or travel freely without government-imposed bans on airlines. In a report by GlobeAir flying private flights, when compared to commercial flights, are 30 times less risky regarding exposure to an infected person. As a result, business aircraft charter companies encountered an astonishing growth in queries amounting to nearly 400% in just one week.
The massive growth in private aviation sector was predicted to result in a growth of demand for MRO services. With the global business Jet MRO market forecasted to be valued at US$4.36 billion by 2024, the wave of new private operators requiring high quality MROs to perform maintenance on their aircraft can rapidly adjust the period needed to surpass US$5 billion mark as seen by Jet Maintenance Solutions.
Are mergers and acquisitions is a future for the aviation industry?
Within the main goals of any company operating throughout 2020, strong attention was paid to strengthening positions in the market and establishing survivability and stability especially while factoring in the effects of the pandemic. This was seen in the number of mergers and partnerships that were established and Jet MS was not an exception in taking a similar approach. With the support of Avia Solutions Group, Jet MS is looking to expand its presence globally. This expansion is planned to be fulfilled through upcoming acquisitions. 2021 is set to begin with a window of new opportunities for the company, which will allow an increase in service quality while providing a wider variety of services.
What can the aviation market offer us in 2021?
Many analysts predict that 2021 will be just the begging of the aviation sector's recovery, JET MS sees the upcoming year as a one filled with opportunity and success. The "new normal" of maintaining distance, working remotely and attending virtual conferences is still forecasted to continue even with the recent rollout of the Covid-19 vaccine, however if successful the market could see a strong return to full capacity utilization levels in early 2022."We have adapted our work to meet all health and safety standards, which will allow us to continue and strengthen our operations. By committing to what we do best we will continue serving the recovering business and regional jet market, thus ensuring completion of our long-term goals. While in 2021 travel restrictions may be eased off, the majority of travel will still be conducted on short-haul routes and our company is ready to serve the customers and meet their needs." – commented Vytis Zalimas.