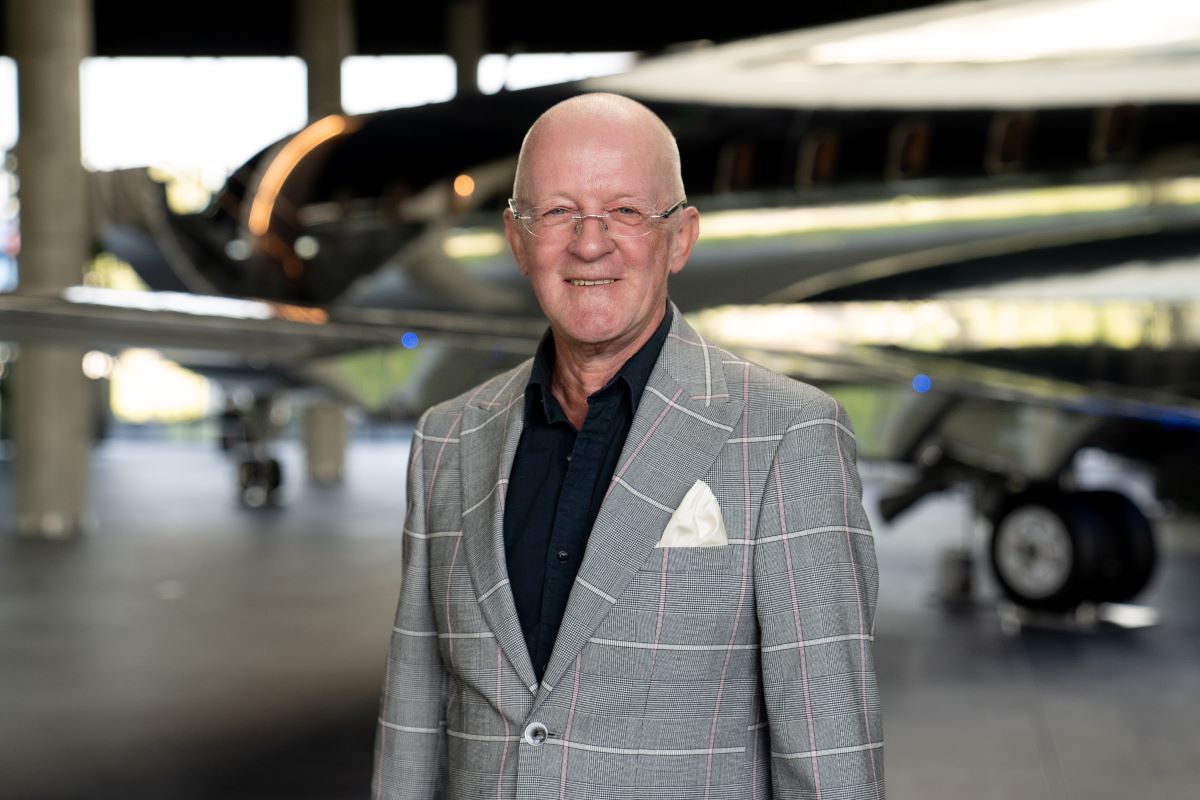 Skyllence, a leading international air charter broker, is delighted to announce the appointment of Paul Travis as Senior Charter Broker. In his role Paul will be responsible for delivering a phenomenal travel experience and ensuring the highest standards of travel for existing clients and newcomers alike not only within the music and entertainment business but also with a focus on high-net-worth individuals, corporations, and flight departments.
As our senior air charter broker, Paul brings in 10+ years of experience in aviation within North America and overall, 40+ years of experience within aviation in airline and business jet operations as nominated person ground operations. Not only is his expertise strongly operationally based, but Paul also has a deep understanding of the music and entertainment business having successfully arranged flights for many prominent artists and groups. He brings expert knowledge to the table, holding a special responsibility for developing music and entertainment as well as developing the business in many other areas.
Paul, who is delighted to have this role, expressed that "I am grateful to develop the Music and Entertainment division where our goal is to become the top choice provider to this industry and the many other facets of our business in general. It is our intention to be the Air Charter provider of choice, efficient, effective experts. Our company takes considerable pride in its culture and extremely high ethical standards, as well as processes that ensure our client's requirements are managed in an exceptional manner."
Skyllence specializes in the planning and provision of corporate, private, and group air charter flights worldwide. As part of the Avia Solutions Group family – the world's largest ACMI provider, owning a fleet of 173 aircraft – Skyllence has the resources and expertise to offer comprehensive aviation services. With representation in Europe, the Middle East, Africa, and Asia, Skyllence has established itself as a trusted partner for clients across business, sports, music, and culture. With resources like these behind us, we're able to deploy solutions in critical situations with as little as five hours' notice. Collaborating with us also grants clients access to the comprehensive ground infrastructure that the Avia Solutions Group operates alongside partners, ensuring private, stress-free airport terminals and an end-to-end experience of the highest quality.
VIPs, sports teams, celebrities, and high net-worth individuals have all experienced the quality of the travel solutions provided by Skyllence. Our corporate and group travel options cater to a diverse range of organizations, demonstrating our adaptability and commitment to meeting our clients' needs.
"For clients seeking an efficient, professional, and expert air charter provider who also have a particularly good record in the music and entertainment business, Skyllence can be THE choice. We provide a superior service" added Paul.
To book your private or group charter with Skyllence, please contact us at [email protected].