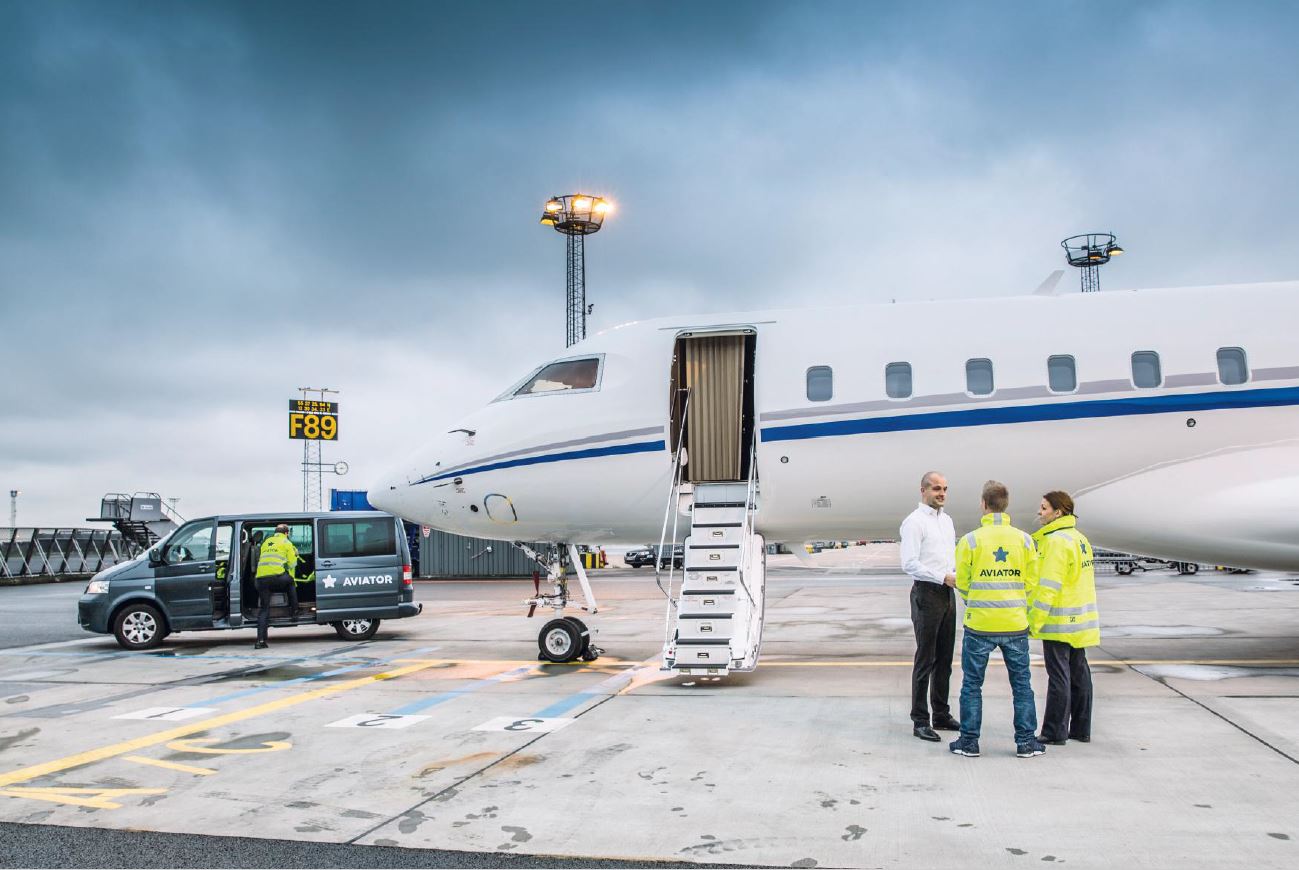 Located close to the Danish capital, Copenhagen Airport Kastrup (CPH) regularly receives highly commendable reviews from passengers transiting its open and spacious layout. But behind the scenes reserved for the travelling public, another world exists – a world exclusively reserved for VIP and General Aviation (GA) travellers.
For the uninitiated, GA is defined as 'all civil aviation operations other than scheduled air services and non-scheduled air transport operations for remuneration or hire'.
These air services can include VIP private jet travel, military aircraft, government jets, embassy and diplomatic travel, professional sports teams, corporate jet charters, and much more. Despite the relative difference in all of these different aviation types, the common denominator is the expectation of the highest standards of service to meet their users' demands.
Charged with delivering this excellence of service is the company Aviator, a company self-described as a one-stop-shop for aviation services, and a member of the global aviation and aerospace giant, Avia Solutions Group.
Regarding the services offered by Aviator at CPH, Tabbasam Najeeb, Aviator Head of General Aviation says, "Our team is on call 24/7 to assure our clients that their needs, regardless of how unique they may be, will be met and their expectations exceeded. From the first moment of a request by a client, our GA Agents are firmly focused and match every expectation to the highest level.
"From the moment of first contact, we aim to issue a price and offer a confirmation within 24hours. Once that has been done, agents from our various departments get to work ensuring that even the tiniest of details will not be overlooked."
Ms Najeeb went on to outline that for Aviator's clients, premium VIP/GA services are usually a way of life and need to be catered for on a uniquely individual basis. She added that no request is too great that cannot be handled by her team of highly qualified professionals.
Regardless of the uniqueness of the request, Aviator has proven its credibility to deliver on its promises. In the past, they have successfully catered for the needs of Heads of State, high net worth individuals, global stars of stage and screen, travelling dignitaries, top-tier professional sports teams, and military leaders from many countries.
Even at short notice, Aviator can handle visas, customs-clearance, COVID-19 security measures, on-the-ground transportation and accommodation for passengers and crew, meet and greet facilities, luxury lounge provision, and a host of other demands unique to the client's needs.
And, the attention to detail does not end there. Aviator employs a specialist team of airline agents and ground services to attend to the needs of the aircraft itself, from arranging landing permission and vital certificates to ensuring the ready supply of fuel, cleaning services, water, de-icing, and any other services that may be required before, during, and after the aircraft's time on the ground.
To ensure the same levels of excellence expected by the company's clients while in the air, Aviator has recently purchased two luxury private vans, capable of transporting up to 13 passengers, to ensure that the client's expectations are met while on the ground.
According to the Aviator Head of General Aviation, "Due to the nature of the business, and the demanding expectations of our clients, the constant upgrading of the education needs of our teams are of the utmost importance. I have personally put much effort into ensuring that our teams have all the information they need to excel at their jobs.
"In our unique sector of aviation, knowledge is handed down through the industry and from lessons learned dealing with the most demanding of clients. At Aviator we will continue to align our services with the needs of our VIP/GA clients regardless of the complexity, or the simplicity of their requests".