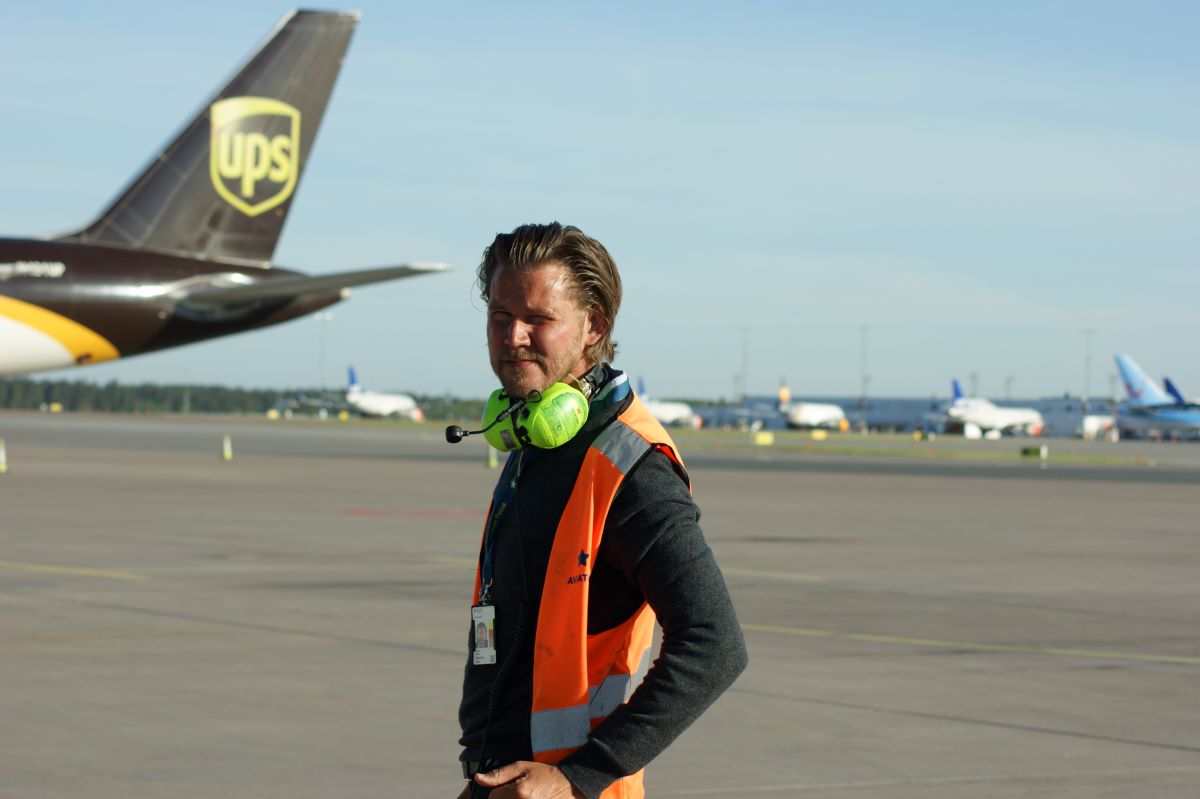 Ground handling training has undergone significant changes over the years, from the way it is delivered to the focus of the training. As someone who started working as a ramp service agent over 25 years ago, David Stribe, Corporate Training Coordinator at Aviator Airport Alliance, a full-range provider of aviation services at 15 airports across the Nordics, has witnessed these changes first-hand and is ready to share insights on ground handling training past, presence, and future.
Shift in Training Focus
"When I first started working as a ramp service agent, training was very different from what it is today," he shares. "Back then, there was no computer-based training, e-learning, or video training. Instead, we would read through a compendium and then write a test. However, there were some areas of training that were more extensive, such as training to become a Loading Supervisor, which involved at least two days in the classroom to learn how to calculate support and lashing of cargo. Nowadays training is greatly simplified and does not require the same time of training."
According to Stribe, one of the biggest differences between then and now is the focus of the training. "In the past, the training was mainly focused on ensuring that the employee could perform the actual task in the best, and perhaps fastest way. Nowadays, the focus is more on ensuring that all employees feel safe and secure in their job roles. While skill and know-how are still essential, we have become better at seeing the whole picture from a larger perspective, with the employees in focus."
Influence of New Technology
While some training methods from the past may still be in use today, most of them have been adapted or evolved in one way or another, he notes. However, one significant innovation in training is Virtual Reality (VR). "VR has proven to be very useful in some areas, such as training on a situation or event that goes wrong, such as aircraft damage or aggressive passengers. With today's technology, we can get both theoretical and practical training in similar situations, without needing real-life experiences."
New technology and techniques are influential in changing ground handling training. Unfortunately, safety deficiencies in the aviation industry also influence new training, or at least new orientations in certain training. "Standardisation, such as by IATA, is also a major influence in the development of training. Unlike before, we now have much better control and follow-up on training through standardised training and complete documentation," Stribe explains.
Future of Ground Handling Training
"In the next 10 or 20 years, the ground handling industry will become more standardised, especially on the part of airlines," he adds. "This means that a ground handling company's own training can become more effective from the point of view that we can focus on correct training that fully corresponds to reality. This will avoid a lot of repetition of the same training with small differences, resulting in better-trained, all-around knowledgeable staff."
Aviator's Corporate Training Coordinator believes that future training will probably use more and more technical inventions and the development of existing aids and work tools, such as Ground Support Equipment (GSE), computers, and systems. "This will impact training to the extent that all staff truly understands why this technology helps us and how to use it best. The focus on training will continue to move in the direction of ensuring everyone understands the background and sees the big picture, rather than simply becoming a good worker."
Aviator Airport Alliance provides high-quality ground handling services: from passenger and baggage handling to de-icing, cargo and full-freight handling, to station services, including airport security and the Nordic Dino aircraft washing robot. The company is a family member of Avia Solutions Group, the leading aviation business group and the largest global ACMI (aircraft, crew, maintenance, and insurance) provider with a fleet of 173 aircraft and operating in all continents in the world. The Group also provides various aviation services such as MRO, pilots and crew training, ground handling and other interconnected solutions.