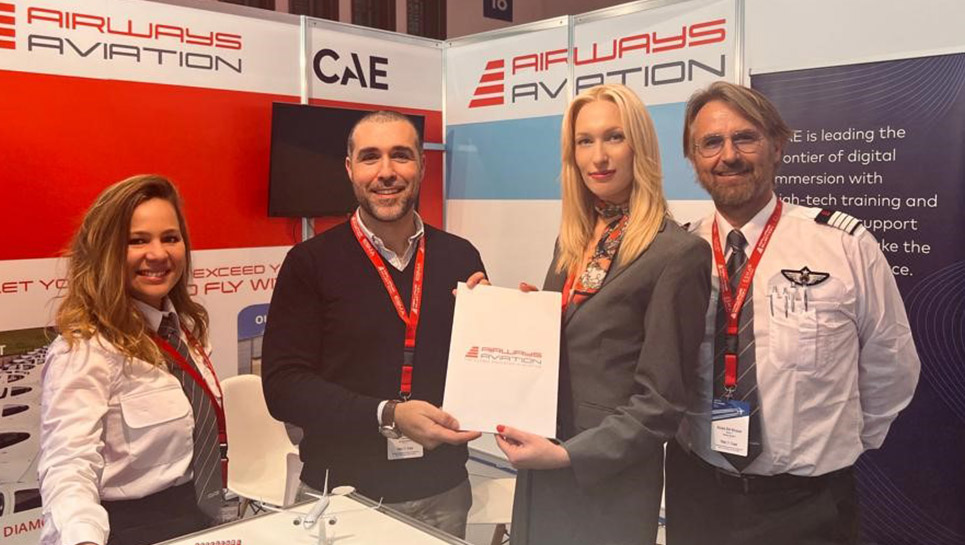 BAA Training, one of Europe's top 3 largest independent aviation training centers, partnered with Airways Aviation Academy (ESMA), the largest privately owned multidisciplinary aviation academies based in France. BAA Training's soon-to-open simulator center near Paris-Orly Airport, BAA Training France, will be assisting the Airways Aviation pilots with MCC courses and A320/B737 Type Rating training.
Marijus Ravoitis, CEO of BAA Training, says, "We are delighted to welcome Airways Aviation to our partner network. It is a significant achievement for us to cooperate with a leading French school, as we are soon opening a world-class training facility with six simulator bays near Paris-Orly Airport."
Alexandre Alves, Global COO & CCO of Airways Aviation, says, "This agreement brings together two of the leading companies when it comes to Ab Initio and Type Rating pilot training. With Airways Aviation's large Ab Initio training programs and, in particular, for our European operations in Germany, France, and soon Italy, we will be offering our pilot graduates the chance to get Type Ratings and guaranteed positions as First Officers through this agreement with BAA Training. Guaranteed job placement is something all pilots look for, and we intend to have different options with great partners, such as BAA Training, to cater to our students' needs.
The brand-new training center where Airways Aviation will send its students to complete the last training stages before they can officially operate an A320 or B737 commercial aircraft will start operations in the second quarter of 2023.
The facility will house the following full flight simulator (FFS) types: Boeing 737 NG, A320neo and wide-body aircraft. Additionally, flight training devices (FTDs) will be used for initial and recurrent simulator training. Other equipment includes a Cabin Emergency Evacuation Trainer, Door & Owe Trainers, and a Real Fire Fighting Trainer.