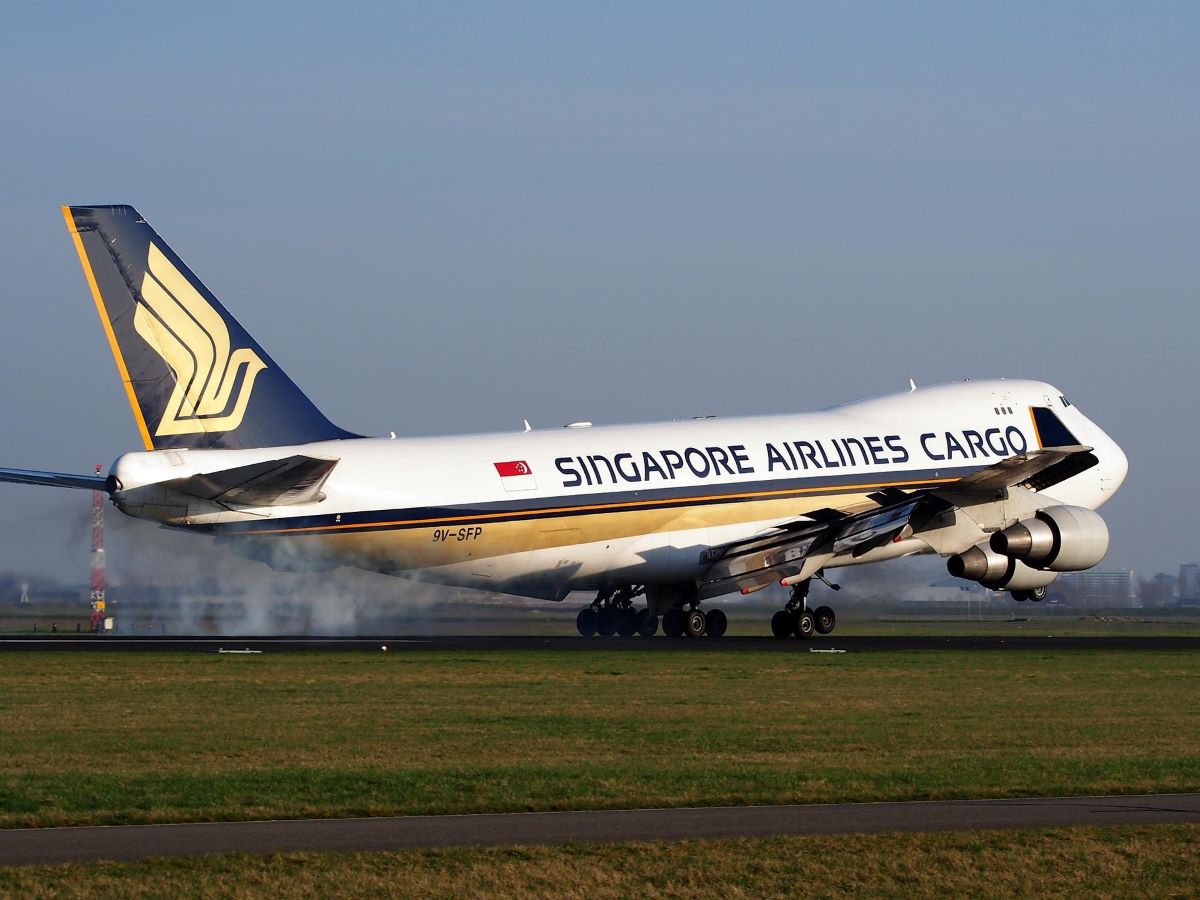 Since it first took off, aviation has been one of the most exciting industries attracting some of the best talents out there and offering great career opportunities as well as plenty of prospects. Over the last couple of years, the air freight industry has been experiencing a rapid growth period, in a large part due to the e-commerce boom during the pandemic.
Laura Stankeviciute, a representative at Aeroclass, a subscription-based digital learning platform focused specifically on aviation, many e-commerce suppliers changed their course to cater to new consumer and market trends. "Even before the pandemic, based on IATA information, e-commerce has contributed to a sizeable share of 15% of the total air freight carried in 2019. And with a 30% year-on-year growth in the e-commerce market, more air cargo should be lifted in the coming years."
While growing air cargo demand is an exciting opportunity for the whole industry, more people are required to join the forces to meet it. "Some of the best-paid aviation jobs require years of training and experience in speciality training institutions," she explained. "But there are others that allow you to kickstart a career in the air freight industry with zero hesitation."
Here are a few of the best-paying jobs in the air freight industry.
Air cargo manager
"In some companies, the same post is titled customer program manager, transportation manager, or head of air freight. As the title suggests, the title holder is responsible for tracking air freight delivery, calculating labour statistics, evaluating customer satisfaction, and overlooking all the processes running in the cargo wing and the related field," Laura Stankeviciute said.
The average salary is estimated to be $100,000 and a bachelor's degree in shipping and logistics will come in handy. Usually, air freight delivery services would hire air cargo managers with at least a few years of experience.
Freight Agents
"Cargo or freight agents are the backbones of air freight delivery services – they undertake the most demanding job of the entire process by handling each kilo of cargo passing through the airport," an Aeroclass representative explained. "Cargo agents are responsible for shipping the pre-planned shipments on the respective aircraft. Agents prepare the required documentation for customs clearance before each flight. On some occasions, they are responsible for contacting customers on behalf of the company to verify missing information about the logistics. Once the aircraft arrives, freight agents monitor the loading process to ensure all the enlisted cargo has been loaded on the airplane."
Additionally, cargo agents should possess sound knowledge of dangerous goods and computer literacy for entering data on specially-designed software. A freight agent receives an average salary of $40,000 to $80,000.
Flight attendants
Just like on usual passenger airlines, flight attendants are not ubiquitous in air freight delivery services. In most cases, only the captain and the co-pilot will be there for the entire plane. "For flights exceeding a certain threshold, there will be a relief crew. During the pandemic, many airlines opted to use their passenger airplanes for cargo transportation. In instances when the cargo is loaded into the cabin, a certain number of cabin crew members were taken onboard."
As it is extremely rare to find cabin crew directly attached to air freight delivery services, we are giving the salary figure of a flight attendant working for a passenger airline - the median salary will be around $80,000.
Air freight pilot
To no one's surprise, pilots rank top among high-paying jobs. "Despite a pilot flying cargo flights or passenger flights, the duties remain almost the same," said Laura Stankeviciute. "Most airlines expect a bachelor's degree or a high school diploma along with the necessary flight training from cargo pilots and co-pilots." The median salary for a cargo pilot averages around $100,000.
Air traffic controller
"Being an air traffic controller is stressful, but the job is vital as they are responsible for keeping all air traffic at safe distance. There are no specified air traffic controllers solely for air freight delivery services – an air traffic controller overlooks all traffic under their region to smoothen flight operations. With the increasing air traffic in the coming years, opting to become an air traffic controller is a win-win situation," Laura explained. The salary varies from $50,000 to $130,000 depending on the complexity of the work.
Aircraft maintenance mechanic
Just like the aforementioned high-paying jobs, an aircraft maintenance mechanic inherits a six-figure salary – a median salary of $50,000 to $100,000 which depends on the experience and scope of work. The mechanic is responsible for keeping the freighter airworthy by inspecting flight controls, aircraft structure, hydraulic systems, and avionics. "Being an aircraft mechanic shoulders a heavy responsibility as the safety of passengers (if any), pilots, and flight attendants are in his hands. So, they work closely with aircraft systems to make sure nothing is amiss, and the aircraft is ready for the next take-off."
Flight dispatcher
Flight dispatchers assist in flight planning and the coordination of all ground operations prior to the departure of a flight. "Possessing sound knowledge of weather conditions is a must for a flight dispatcher. On the other hand, as academic qualifications, a high-school diploma or a bachelor's degree may be required along with specialized training to work as a flight dispatcher."
The average salary for a flight dispatcher is around $60,000 which may be subject to changes under various factors.