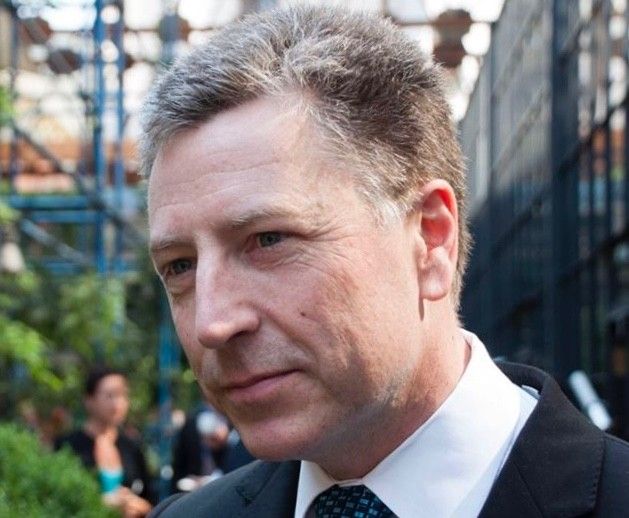 On September 1, 2020, Kurt Volker became an Independent Board Member of BGS Rail, a part of Avia Solutions Group and a railway solutions provider for freight, maintenance, support and infrastructure. Amb. Volker serves as an advisor to the Chairman and Board of Directors of Avia Solutions Group, especially as the firm considers new investments, mergers, and acquisitions. By joining BGS Rail, Amb. Volker will strengthen the company's presence in the market.
Amb. Volker is a former US Special Representative for Ukraine Negotiations, a former United States Ambassador to NATO, and was the Founding Executive Director of the McCain Institute. He is also Senior International Advisor at BGR Group, in Washington DC, and a Distinguished Fellow at the Center for European Policy Analysis. By using his vast experience gained in previous positions, we believe that his arrival to the company will further expand Avia Solutions Group's global reach and strengthen BGS Rail's position as one of the market's leading service providers.
The company is renowned for its sale, lease and rent of a wide variety of high-quality train wagons, with ongoing plans of expansion into train infrastructure maintenance. BGS Rail currently owns 3000 different types of railcars and is expanding the fleet constantly.
Amb. Volker's presence in the company will help BGS Rail to succeed in developing and executing growth plans, which will increase foreign direct investment and job-creation in the Ukrainian market.
"I am pleased to be joining BGS Rail, a team of professionals, supported by a strong global brand", - said Amb. Volker. – "By working with Avia Solutions Group in its development of BGS Rail, I see an opportunity to strengthen Ukraine's economy, build world-class services, and create jobs for Ukrainian citizens. This goes hand-in-hand with Avia Solutions Group's global strategy of building world-class services and market position".