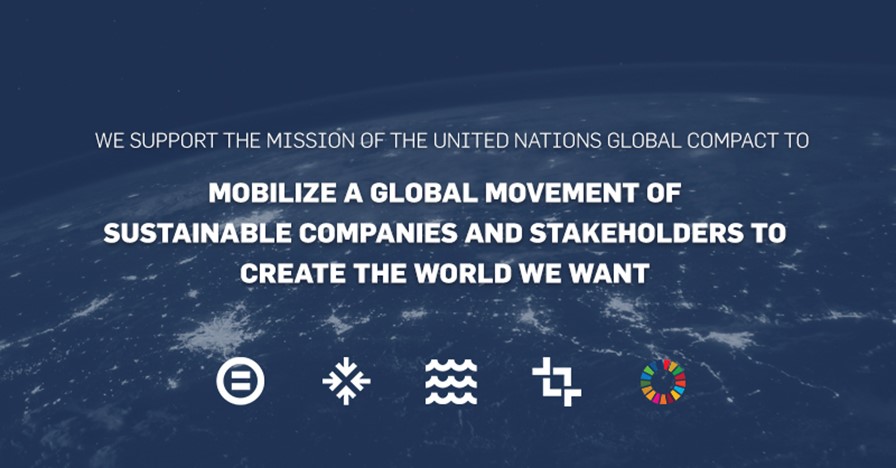 Avia Solutions Group, the world's largest ACMI provider (Aircraft, Crew, Maintenance, and Insurance), operating a fleet of 192 aircraft, has joined the United Nations Global Compact initiative — a voluntary leadership platform for the development, implementation, and disclosure of responsible business practices.
The UN Global Compact encourages companies everywhere to align their operations and strategies with the Ten Principles that take into account the fundamental areas of human rights, labour, environment, and anti-corruption, and to take action in support of UN goals and issues embodied in the Sustainable Development Goals (SDGs).
Jonas Janukenas, the CEO of Avia Solutions Group, has commented on this step by saying, "As a global organisation, we are proud to join the United Nations Global Compact initiative and cement our commitment to its principles. Having recently approved our Human Rights Statement Policy, we are taking necessary steps to ensure the wellbeing of our people and following the best business practices."
Launched in 2000, the UN Global Compact is the largest corporate sustainability initiative in the world, with more than 9,500 companies and 3,000 non-business signatories based in over 160 countries, and more than 70 Local Networks.
In alignment with the company's dedication to upholding the principles of the UN Global Compact, Avia Solutions Group has published its ESG initiatives and reports on an official corporate website.
A parent company to over 100 subsidiaries, Avia Solutions Group provides a range of aviation services including ACMI, MRO (Maintenance, Repair, and Overhaul), pilot and crew training, ground handling, as well as a variety of associated services. Supported by 11,500 highly skilled aviation professionals, the group operates in 68 countries worldwide.