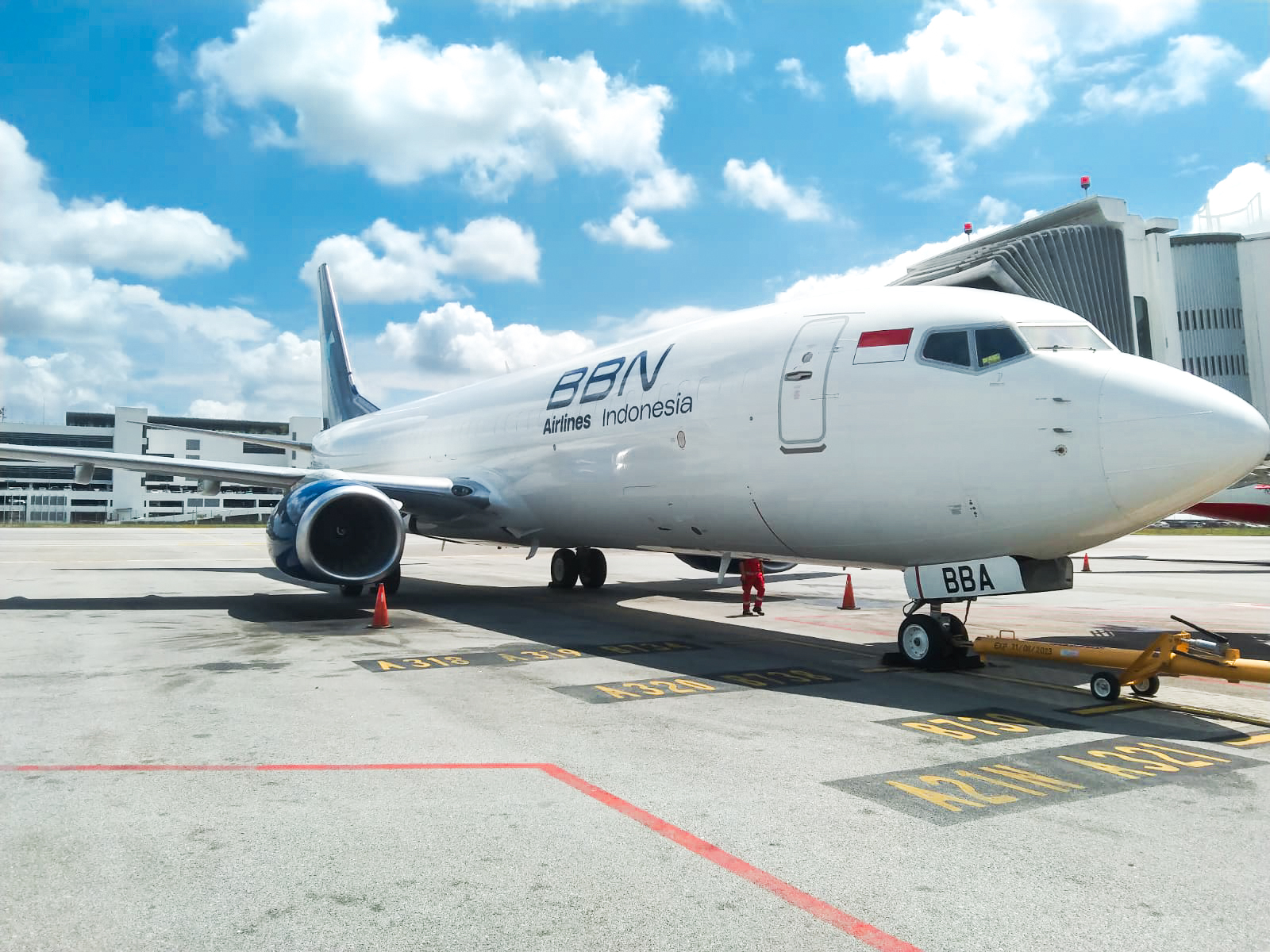 Jakarta—BBN Airlines Indonesia, a subsidiary of Avia Solutions Group, that specialises in the provision of ACMI (Aircraft, Crew, Maintenance & Insurance), air charter, and air freight services is the latest addition to Indonesia's aviation industry. ACMI is considered relatively new in Indonesia, and there are very few service providers. With this expertise in hand, BBN Airlines Indonesia is expected to give an extra boost to support the ever-growing aviation needs in Indonesia.
For the three services above, BBN Airlines Indonesia was awarded an Airline Operator Certificate issued by the Directorate of Airworthiness and Aircraft Operations of the Ministry of Transportation of the Republic of Indonesia on August 31st, 2023. The AOC was issued to BBN Airlines Indonesia upon successfully completing five stages of Pre-Application, Formal Application, Document Compliance, Demonstration and Inspection, and Certification; all of which complied with ICAO regulations and applicable aviation laws in Indonesia. By completing all certification stages, BBN Airlines Indonesia was declared qualified after having fully met all technical and safety requirements to be granted an AOC, and therefore can immediately conduct commercial flights.
"The AOC is a testament to our serious commitment and readiness to support Indonesia's aviation needs, in all sectors from airlines, tour operators, and cargo, to logistics. We have witnessed a high demand for aircraft provision, especially during high seasons such as Umrah, Haj, Eid, and other special holidays that result in a large surge in goods distribution, and we have conducted thorough research on that. This is why we are confident that this is an excellent opportunity for us to be able to give much-needed support to the airline, logistics, and tour operator companies so that, in return, they can give customers a fast, reliable, safe, and comfortable service," says Martynas Grigas, Chairman of BBN Airlines Indonesia.
Immediately following the issuance of its AOC, BBN Airlines Indonesia will operate a fleet consisting of two Boeing 737-800F specializing in air freight services. By the end of 2023, BBN Airlines Indonesia has set a target to operate a fleet of nine aircraft for air freight and passenger purposes. The commitment to get the aircraft fleet ready has been an important part that makes BBN Airlines Indonesia stand out among the other competitors in the ACMI field. "ACMI providers are still a rarity, especially in Asia. We are offering wet lease as well as mixed-crews or damp lease that can be custom tailored to the client's specific needs. While the lessee gets an additional aircraft or more, the lessor gives a full guarantee on the airworthiness of the aircraft, crew, maintenance, and aircraft insurance. On the other hand, the lessee will be responsible for the other operational aspects such as fuel, and ground handling services," says Mr. Grigas.
The ACMI services provided by BBN Airlines Indonesia offer a full solution to the needs of Indonesian airline companies. Focusing on flexibility, reliability, and safety, BBN Airlines Indonesia offers a wide range of options from experienced crew, clockwork-like maintenance, and comprehensive insurance coverage needed by a partner company to run a safe and efficient operation.
The second service offered by BBN Airlines Indonesia is air charter flights. This service directly answers the growing needs of travellers in Indonesia who have unique needs and requirements. In this case, BBN Airlines Indonesia will provide a service that can be custom-tailored according to the traveller's need for a personalized trip purpose.
Finally, air freight service is the third service offered by BBN Airlines Indonesia, which provides for the increasing volumes of e-commerce, in Indonesia and globally. The need for reliable delivery which covers a large area that spans from Sabang to Merauke requires quick and safe cargo aircraft. BBN Airlines Indonesia offers several route options and flexible schedules for business with competent and experienced third-party logistic companies ensuring fast and safe delivery.