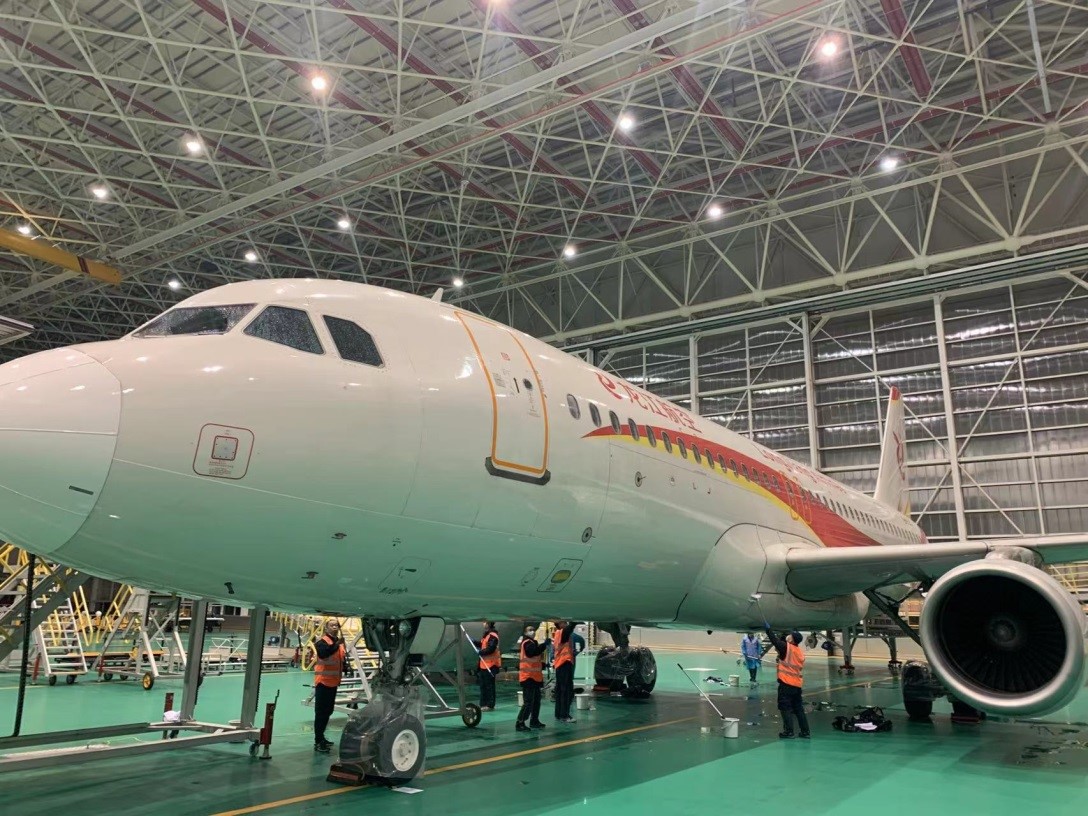 FL ARI Aircraft Maintenance & Engineering Company Ltd. (FL ARI), an aircraft maintenance, repair and overhaul (MRO) service provider based in Harbin, China, has recently received Part-145 base maintenance approval for Boeing B737NG from the Civil Aviation Administration of China (CAAC). With the new certification, FL ARI is approved to carry out C-check maintenance, modification, and other operations for B737NG family aircraft.
FL ARI is a joint venture between FL Technics, a leading global aircraft maintenance (MRO) service provider, and China Aviation Aftermarket Holdings (CAAM), a subsidiary of China Aircraft Leasing Group (CALC), established in 2018. Earlier last year, FL ARI had received base maintenance approval for Airbus A320 aircraft, and just recently completed the first A320 base maintenance project at its hangar at Harbin Taiping International Airport, China.
Donatas Dockus, CEO of FL ARI, shared his excitement, "For a while now FL ARI has been providing professional line maintenance services to a number of Chinese airlines. Adding base maintenance to our capabilities opens new prospects for our company and our clients. It has been an exciting time for us, as we have recently completed our first A320 base maintenance service and now the team has shown their expertise by receiving Part-145 base maintenance approval for the Boeing B737NG aircraft family. It is a valuable addition to our capabilities that will allow FL ARI to continue on the successful development path. I have no doubts that our clients will be delighted with the new services we can now offer and that base maintenance will become an important part of our business."
"The aftermarket business is the key business of the CALC group. After years of operation, all businesses of our Harbin base are advancing steadily. The new approval granted by CAAC is not only a great improvement of FL ARI's maintenance capabilities but also an important milestone in expanding our aircraft maintenance business," commented Mike Poon, CEO of CALC.
FL ARI is the first independent MRO service provider in Northeast China to provide MRO services for domestic and Asian narrow-body aircraft. The organisation focuses on aircraft line and base maintenance, aircraft disassembly and recycling, and engineering service consulting. Based in Harbin Taiping International Airport, FL ARI serves the China market and the rest of Asia and Europe from its 15,000 m2 hangar. Over the years, the MRO company has obtained a number of approvals, including CAAC Part-145 line and base maintenance license, EASA Part 145 line maintenance certification. It is also the first maintenance organisation with aircraft disassembly qualification approved under CCAR Part 145 of the Civil Aviation Administration of China. With the newly added Part-145 base maintenance approval for Boeing 737, FL ARI is on the way to strengthening its position as an undeniably important Chinese MRO market player.