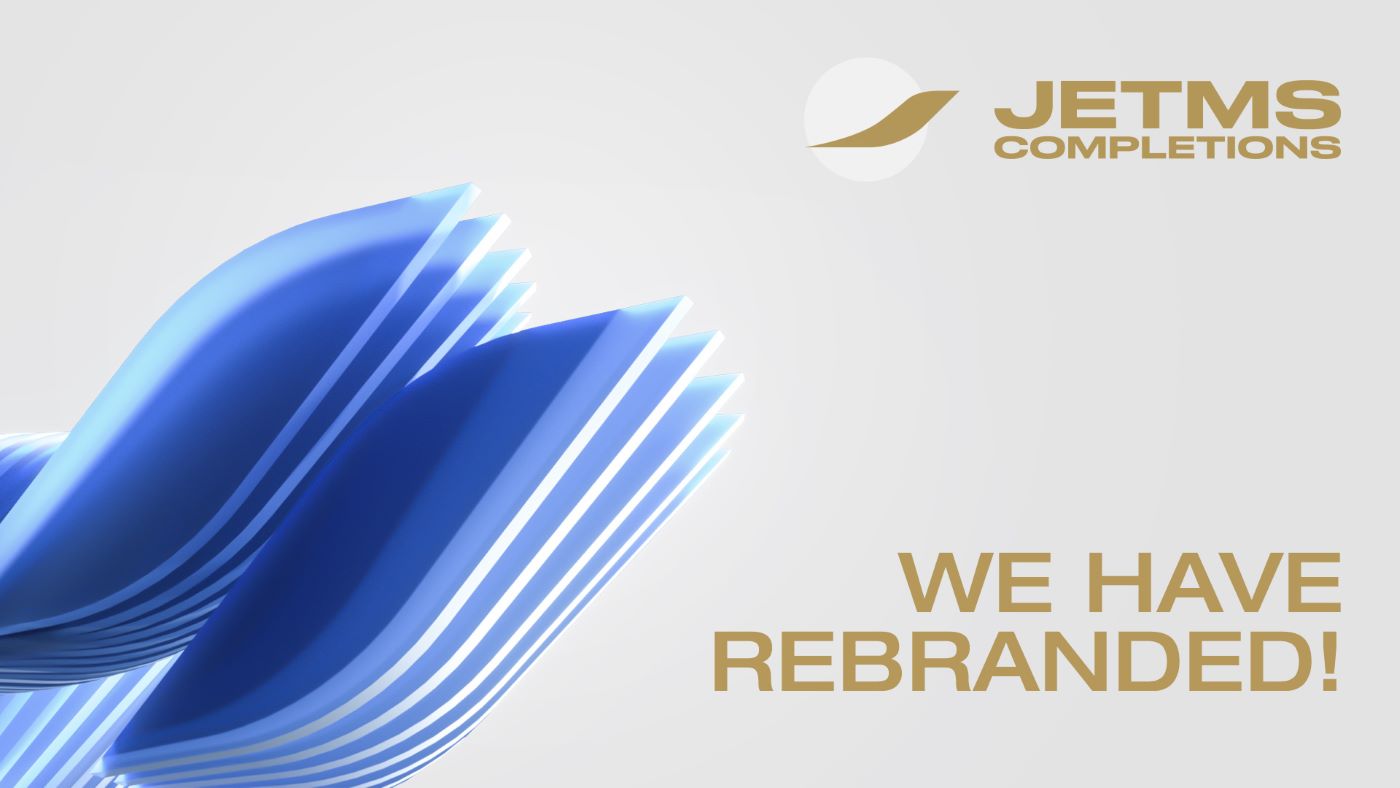 In the wake of the JETMS acquisition of RAS Completions in 2021, the Biggin Hill based company will be formally rebranded as JETMS Completions.
To better represent the professionalism and unity of both companies, and to mirror the esteem in which both companies are held in the aviation industry, the rebranding strategy will serve to strengthen their place in the market.
JETMS, as a family member of Avia Solutions Group, and with the backing of its position as a global player in the aviation and aerospace industries, will use the rebranding as a means to represent JETMS and JETMS Completions more closely going forward.
The original RAS Group, now JETMS Completions, is a long-established aircraft interior, exterior completions company and is well renowned as being a one-stop shop for jet interiors, commercial interiors, aircraft interior design, aircraft seating, aircraft painting, coatings and ancillary services for both VIP and commercial aircraft.
With the support of the JETMS parent company, Avia Solutions Group, and a greater investment strategy, the next milestone on the company's journey towards creating a truly competitive brand, will include the upgrading of facilities, a brighter more modern look, and a more detailed focus on the delivery of premium quality customer-focused services.
According to Keiron McNeill, Managing Director of JETMS Completions, "The rebranding will not have any great impact on our daily operations and will only be used to reinforce our image of providing the highest quality services by both clients and the industry as a whole. Once the rebranding process is complete, we will present a new image, a new logo, new social media profiles, and an upgraded website to reflect the bright future that lies ahead for both parties. The rebranding will be conducted to highlight our business as a member of a progressive and highly supportive global organisation, and will better showcase our ever-expanding portfolio of capabilities."
Vytis Žalimas, the CEO of JETMS, the parent company of JETMS Completions, had the following to say. "We feel that rebranding the company as JETMS Completions will be a wholly positive change for the entire company and that it will only add an extra strengthening element to the existing business relationships which have already been forged. It is in our best interests to continue prioritising quality, on-point customer service, focused client interaction, attention to detail, and flexibility under a new, stronger, and more vitalised brand image.