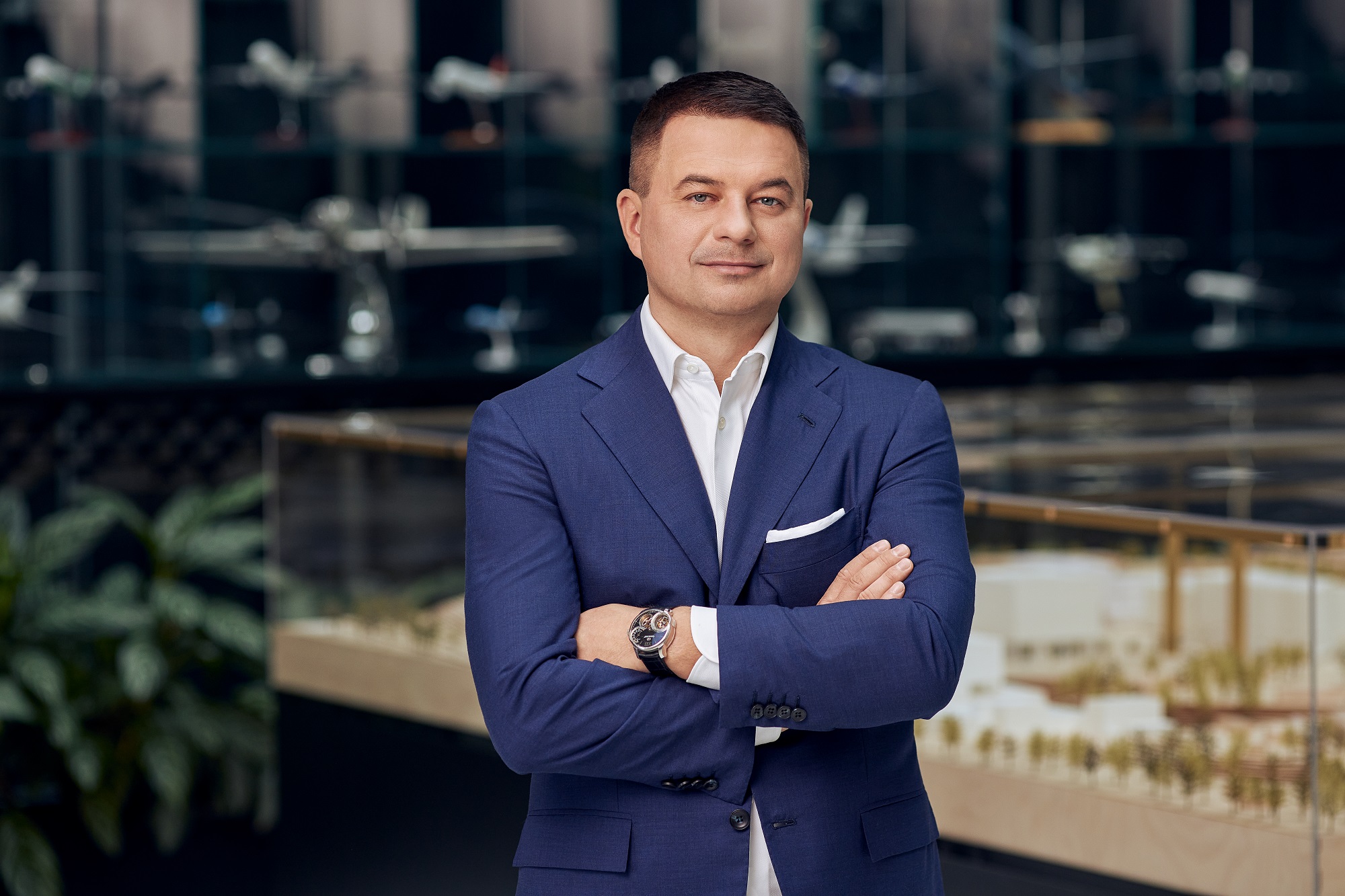 Aviation has been plagued by supply-chain constraints which have affected every part of the industry. In the aftermath of the COVID pandemic, engine manufacturers have faced challenges due to a scarcity of skilled mechanics and component shortages.
Here, the Chairman of Avia Solutions Group, Gediminas Ziemelis, explains how the lack of aircraft engines and long turnaround times at engine shops are forcing airlines to make changes to their flight schedules at short notice, threatening another chaotic summer season.
Engine shortages affecting flight schedules
KLM Cityhopper, the regional airline operator of Netherlands-based KLM, warned in May 2023 that it would have to make adjustments to its summer timetable. The company said that the forced changes demonstrate the serious and far-reaching issues of engine shortages facing the industry.
KLM Cityhopper blamed difficulties with fully deploying the Embraer E195-E2 on changes to its flight schedules. As an alternative, the airline will retain older Embraer E190 aircraft and sign wet lease agreements to mitigate the impact as much as possible.
Latvia's airBaltic was also forced to wet lease aircraft for the summer period after its PW1500G-powered Airbus A220 fleet was negatively impacted by long turnaround times at engine shops. The airline currently has 10 Airbus A220 aircraft which are either stored or under maintenance and is wet leasing up to eight jets from various operators, including four Airbus A320s from Avion Express.
In total, 219 jets powered by the PW1000G aircraft engine family have been impacted by supply chain problems and are currently not operating commercial flights, according to analysis conducted by Cirium in June 2023. The aircraft affected by the problem include the Airbus A220, A321neo, and the Embraer E2 family.
An industry-wide problem for aviation
The difficulties are not exclusive to the PW1000G family, though.
The CFM International LEAP engine family has also been affected by problems. Recently, 88 LEAP-powered aircraft have been grounded . This includes up to 56 aircraft powered by the LEAP-1A engine, including the A320neo and A321neo models. Furthermore, up to 32 Boeing 737 MAX aircraft, which are powered by LEAP-1B engines, are either in storage or in maintenance.
In addition to all of these problems, this is a vicious cycle for airlines. While the newer engines are much more efficient, they require more frequent visits to the shops, where supply chain restrictions are slowing down the turnaround times at Maintenance, Repair, and Overhaul (MRO) companies. At the same time, as airlines began preparations for summer by sending aircraft and engines to shops to ensure checks are completed before the peak season, a still ramping-up supply chain was unable to cope with additional demand, resulting in increased maintenance times for both airframes and propulsion systems.
This has impacted even the largest aircraft, with Qantas saying that slot constraints at MROs have delayed the return on some of its Airbus A380 aircraft.
Impacting summer travel plans
Airlines plan their schedules ahead of time, assuming demand for certain routes based on historic data, while also opening new connections on the assumption that enough people want to travel on the route, and they are willing to pay enough for the airline to recoup its expenses and investment.
As such, if a route opened with the expectation that costs would be capped at a certain amount, a sudden switch to wet lease capacity to keep planes in the air is likely to result in higher charges. As such, the airline would be forced to operate at a loss to maintain its reputation, or pass the additional costs onto the consumer, leading to more expensive tickets.
In the worst-case scenario, the flight would be canceled or significantly delayed, possibly impacting connections and other itineraries. This has the potential to create the chaos seen during the summer of 2022.
But that is the bleakest picture. Fully aware of the supply chain challenges, airlines have reached out to Aircraft, Crew, Maintenance and Insurance (ACMI) operators to cover their commitments for the next few months, at least until the peak season begins to wind down in the fall of 2023, as a solution for their capacity shortage. Another strategy has been keeping older aircraft in service or extending lease agreements, ensuring that passengers can still travel, while the airline manages to sustain a functional flight network.
Overall, since March 26, 2023, when the International Air Transport Association (IATA) summer season began, airlines have, according to ch-aviation data, wet leased up to 51 aircraft globally, covering their capacity needs in the short term.
Only time will tell whether that will be enough, considering that some engines have struggled to operate reliably in hot and/or harsh weather environments, resulting in shorter time-on-wing hours.