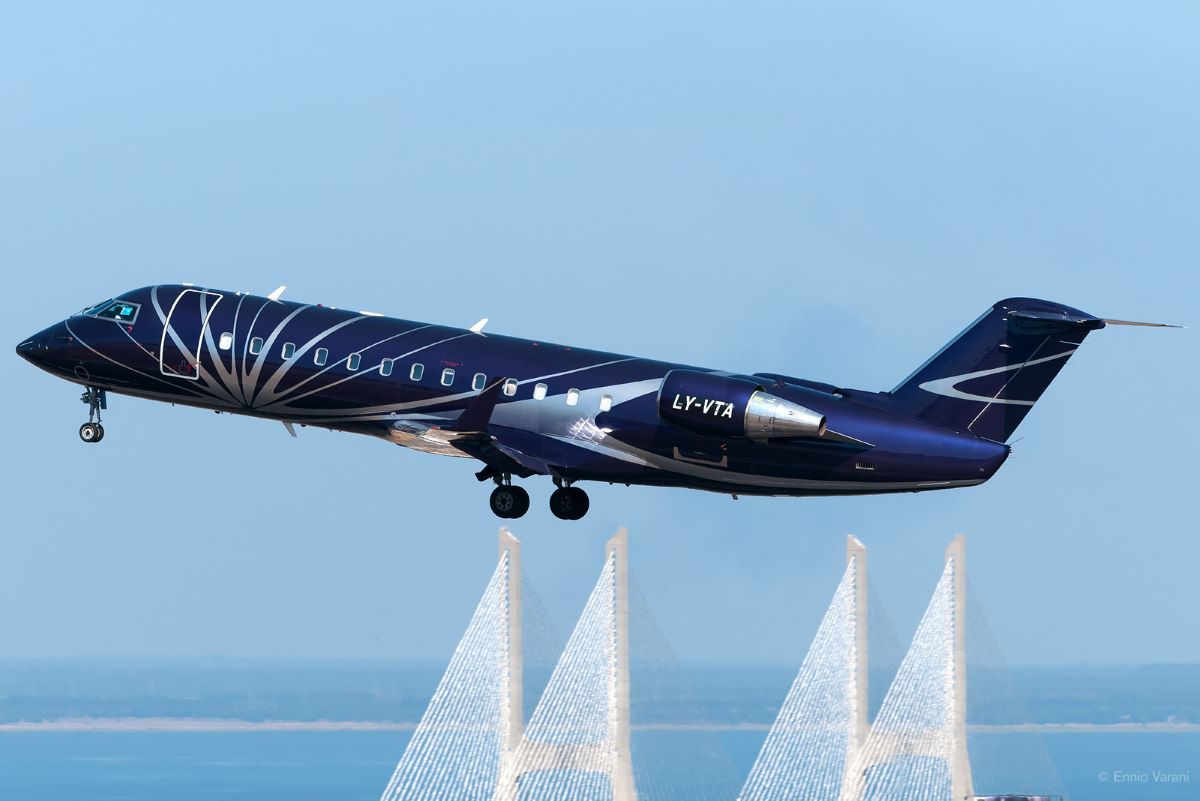 Private jets have become the center of attention in the last couple of days, and many have debated what should become of this segment of the aviation industry. However, while it might not seem that prominent at first glance, private jets are one of the key cogs in the tourism industry –especially in European countries like France, Italy, and Spain.
Like commercial aviation, private air travel acts as a link and an enabler of global tourism activities. Available statistics show that air travel – private aviation included – is used by over 58% of international tourists. Thus, private jet travel and the tourism industry work interdependently to drive sustainable growth in the two sectors.
In Europe alone, private aviation contributes about 87 billion dollars each year in economic activity. Further, the industry provides over 400,000 jobs across various sectors, including direct and indirect employment in tourism-related areas and other induced effects through increased consumer spending in non-tourism areas such as banking services, retail businesses, and trade industries.
A travel advisory by Virtuoso has highlighted that the increased regulation in the tourism industry could hurt the private jet industry in countries like France, among others. Many international tourists consider the country and neighboring states like Italy and Spain as top destinations for international tourists, mainly for winter and fall travel. Thousands of international tourists take private flights from different countries and land at various airports each year.
The move by the French government and other countries in the region and around the world to impose restrictions on private flying and the private jet industry has attracted dissenting voices and may hurt the entire tourism sector, affecting its economic stability and sustainability. For example, the restrictions imposed on private travel during COVID-19 reduced international travel demand from approximately 850 million to 1.1 billion. The induced effect of this loss of demand is about 100-120 million job losses among individuals previously working in the tourism sector and about $1.2 trillion in losses in export revenues derived from tourism-related activities.
Further, the growing uncertainty about travel safety and chaos witnessed in many airports has pushed more tourists to shift to private flying. The CEO of Klasjet, a charter flight carrier that has operated thousands of flights all over the world and has one of the largest exclusive private fleets in Europe, asserted that those with the financial capability to pay for private flights consider private jets a more convenient and safer alternative to commercial aviation. The CEO noted private jet flying has not only provided an option for wealthy people and families to travel in a less chaotic environment but has presented a safer and more sustainable option, meaning that they can move to various destinations seamlessly and efficiently.
Current estimates indicate that a tourist spends an average of 4,550 euros for a two-way private flight to Ibiza from London. However, the boost in private jet demand from tourist travelers has increased private aircraft utilization as more and more passengers seek safer and more convenient travel options.
Drawing lessons from the experiences of other private aviation companies, the shift towards private flying among tourists, both in domestic and international spaces, has increased the push for a solution that addresses the personalized and experiential character of their air travel needs. In 2021, the European private aviation sector noted a 26% increase in customer demand, primarily from vacationers seeking luxurious experiences while traveling to various destinations. At the global level, the business aviation segment reported a 21% growth in demand for private flying from international travelers, lower than the figure reported in Europe. These trends indicate the high interdependence between global tourism and the private jet industry.
The introduction of new pricing models by private jet service providers may also influence travel behaviors among tourists. For example, private jet companies have seen an increase in travel requests from tourists attracted to the new pricing models such as "time-sharing" travel while flying on vacation to various destinations. The concept of time-sharing is pegged on the idea that a group of 20-30 people can use a shared private plane while traveling to a destination. Some private jet providers allow passengers to book several seats at a subsidized price per person round trip. Such dynamic pricing models have increased the demand for private flying, particularly among tourists who prefer to travel in groups to various destinations.
The growing environmental consciousness among international travelers has increased the push for aviation players to become more attentive to sustainability issues. With the private jet sector seemingly providing a more sustainable option for air travel, many international tourists are exploring various possibilities to reduce their environmental footprint by embracing "greener" travel options. In terms of reducing their environmental footprint, some private jet travelers are now prioritizing mass tourism as opposed to flying alone in luxury jets that can carry them in a group.
Likewise, more pro-environmental tourists are using convenient airports to cut emissions while moving to and from their homes. On the other hand, most private jet providers are exploring options, such as reducing the time taken while taxing private jets on and off runways and providing fast clearances for passengers to cut the volume of carbon emissions from jet fuel burnt while waiting for passengers to get airborne. The leaning toward greener solutions by private jet service providers is likely to influence their attractiveness and use among environmentally conscious tourists.
The tourism industry and private jet travel exist in an interdependent and organic correlation. Private aviation facilitates integration by offering vital connectivity for tourists on a national, regional, and global scale. Imperatively, private aviation offers a convenient and safer travel option, thus indispensable in private travels to tourist destination countries.