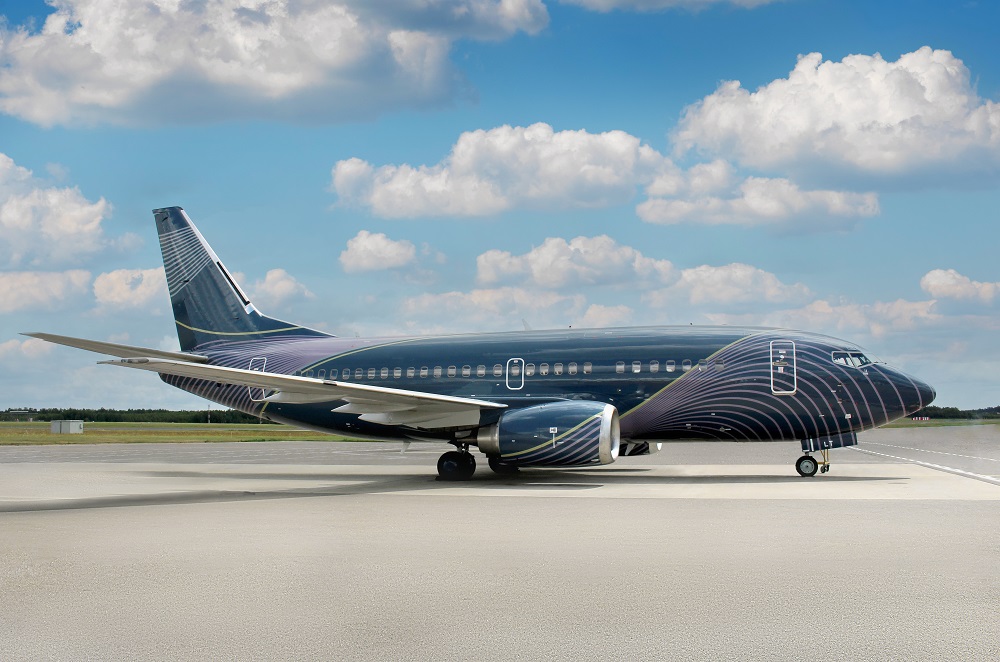 After years of exclusively operating within the private charter market, KlasJet expanded its services portfolio earlier this year by entering the rapidly growing ACMI (Aircraft, Crew, Maintenance, and Insurance) market. According to Lukas Petrauskas, the CCO of KlasJet, many changes had to be introduced into the airline's business model to accommodate this strategic growth. Yet experience in private charter and strong backing from its parent company Avia Solutions Group, one of the world's largest ACMI providers, operating a fleet of 180 aircraft, allowed for smooth and successful service expansion.
Preparing for ACMI
"The decision to incorporate ACMI into our range of services required a complete transformation of KlasJet," Lukas explains. "In pursuit of efficiency across both segments, we embarked on a journey of improvement. This involved enhancing our knowledge base and refining our processes, a process that demanded the recruitment of experienced professionals in the field. We also expanded our partner network as well as optimised operations. Essentially, we took a fresh approach, building from the ground up to achieve unparalleled efficiency in both segments."
Within a relatively short time, the airline has doubled its office staff, quadrupled its flying personnel, and expanded its aircraft fleet, which also doubled in size.
According to the CCO, all this work and preparation paid off. "This summer our business is more or less equally divided between ACMI and private charter. We expect ACMI services to grow significantly in the future, but we maintain a strong focus on both segments."
Private Charter vs ACMI
Lukas highlights that there are fundamental differences between these two aviation business lines. From clients to urgency, to destinations — there are many differences between private aviation and ACMI. "On private flights, the main goal is to create a unique and tailored experience for the client, while in ACMI operations, our main objective is to meet the client's standards, so that passengers feel as little difference as possible from the normal operations of that carrier."
Furthermore, private charters typically consist of one-off contracts or a limited number of flights, offering bespoke solutions to individual clients. In contrast, ACMI services are strategically planned for more extended periods, effectively addressing capacity shortages, delivery delays, and ad-hoc situations.
While certain destinations might overlap between the two operations, the team working on ACMI operations benefits from knowing the destinations in advance, allowing for better preparation if required. On the other hand, private charter destinations often encompass unique and unconventional places and airports, leaving little time for extensive preparation.
"When it comes to the crew, we schedule the same number of cabin crew on both ACMI and private charter flights, although they have different preparation courses. ACMI flights typically accommodate a higher number of passengers as they often cover scheduled airline services," Lukas explains. "The same applies to ad-hoc and requirements — ACMI services are usually arranged and planned in advance with very few unexpected changes, whereas charter flights have a unique set-up every single time."
Lukas believes, that running both these distinct aviation business lines under one unified umbrella is an invaluable experience. "Managing two fundamentally different aviation business lines gives us a broader perspective on the intricacies and demands of the aviation industry, allows us to gain more experience in the field, deepen our industry know-how and offer unique, tailored solutions for our clients. By seeing all sides, we can better our business and continue to grow as trusted private charter and ACMI partners."