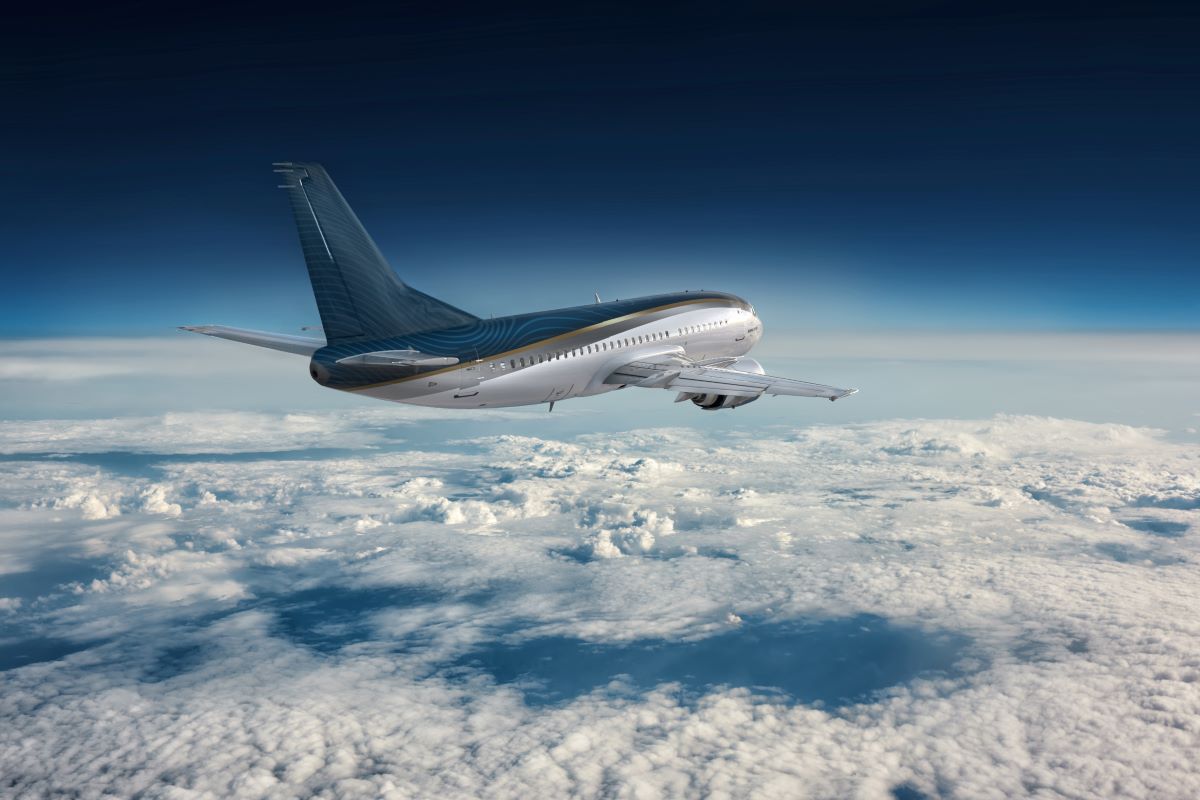 To date, the business aviation sector has recorded millions of private jet flights to various destinations worldwide, increasing its attractiveness and favorability among private passengers. Primarily, the high rating for private jet travel among customers is strongly associated with the quality of services offered, rounded off by the increased centeredness on safety promotion in the business aviation segment.
What have various business aviation players done to create an ultra-safe environment in exclusive private and air charter flights? Under this – somewhat provocative – question, industry stakeholders have made a clarion call for pilots, cabin crew members, crew management, technical assets management, MRO providers, and key decision-makers in the business aviation sector to honor safety culture principles and regulations stipulated by statutory bodies governing aviation safety. Expressly, charter companies like KlasJet have set themselves on a course to develop and implement safety solutions, which will likely provide an ultra-safe environment for private air travelers.
According to the Air Safety Institute (ASI), the rate of fatal accidents from private flights has gone below 0.84, indicating that the business aviation sector is flying more and reporting fewer safety incidents and fatal accidents. This is good news for private fliers and a plus for private and charter carriers. However, a fundamental view about safety is that the aviation environment is admirably complex but safe, except for those safety risks that emerge from time to time. However, it is generally agreeable that mistakes are inevitable. However, when mistakes happen, industry players can reconsider how they do things, modify the environment, and do away with potential booby straps.
Creating an ultra-safe environment in business aviation demands that all players develop a binding commitment to implementing safety and security essentials, an imperative to building ultra-safe spaces for private passengers. Companies involved in this segment can achieve this objective by reviewing their safety practices and incorporating time-tested technologies per EASA recommendations for European Safety Promotion.
Safety information sharing remains at the core of safety promotion in the business aviation sector. As part of EASA recommendations, exchanging safety information is central to building capabilities to increase safety access in areas where such gaps have thwarted ongoing efforts toward safety promotion, incidents, and accident prevention.
Air investigation reports have shown that aviation accidents culminate from an array of unmitigated safety-related incidents and loopholes in identifying and responding to safety hazards. Available figures show that charter and private aircraft have a greater probability of crashing due to unmitigated safety risks over commercial airlines – approximately 9.4 times and 32.9 times, respectively. Given the high risk of safety-critical incidents and fatal accidents in this segment, companies offering private and charter flight services should look at aviation safety reporting as a meaningful way to gather safety data that can aid in detecting potential safety threats and building a proactive ultra-safe environment to avert these threats.
Looking at charter carrier companies like KlasJet, the European-based business aviation firm has set the trend on what other private carriers should do to reach a stellar position in safety promotion. KlasJet has created a comprehensive Safety Management System (SMS) that has enabled the company to obtain safety data across its fleet through integrated Flight Data Monitoring (FDM). Through FDM, the company can maintain a real-time view of flight risks and implement appropriate controls to mitigate these risks based on calculated threat level zones. Per the safety management plan that is currently in place, the company has ensured that safety policies and procedures are always in place and effectively deployed to advance its mission of creating an ultra-safe environment for passengers, crewmembers, and other employees.
Being in business aviation demands that various players treat their staff as the most critical asset to creating a safety culture. Current projections indicate that more than 50% of safety-critical incidents emanate from pilot errors. Providing safety-specific training for new pilots and re-training in-service pilots can help improve safety resilience in private aviation. Offering such training provides an opportunity to build competencies such as communication, mindset, decisiveness, leadership, teamwork, and situational awareness, which are critical while handling safety situations. Applying the Standard and Recommended Practices (SARPs) prescribed by the International Civil Aviation Organisation (ICAO) Annex 19 may provide a conducive platform for private and charter carriers to lay a foundation of safety training in their organisations.
At this point, a compelling question is how various companies in the business aviation segment can move beyond the current safety plateau. Does this require them to adopt more checklists and safety manuals, or does it need more standardized procedures? Indisputably, these initiatives will have an insignificant effect on the current safety status and may require the management of private aviation firms to look beyond the standard ways of doing things.
In an ultra-safe environment, the fact that many private carriers consider themselves to have the safest and most effective safety systems in the business aviation segment becomes their most significant safety risk. The solution to building and maintaining an ultra-safe environment in business aviation lies in cultivating an open, safety-conscious culture, where partnerships and ongoing dialogues between multiple stakeholders are encouraged to review existing practices and recommend new practices that can help advance future safety.