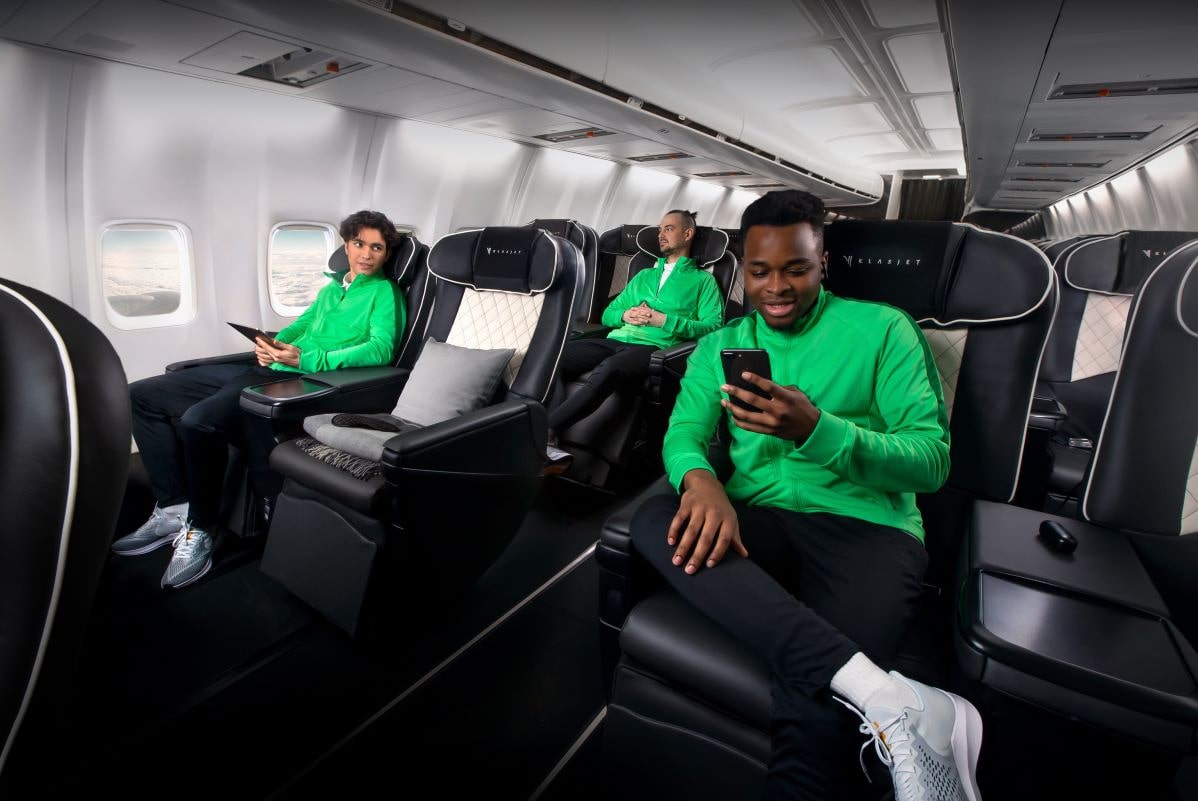 Sports team travel is one of the fastest-growing segments of the aviation industry globally. This trend is becoming popular as the world becomes more interconnected with the rising need to transport athletes and their equipment from one point to the other.
The increment in global sports team travel has led to a significant rise in the private jet charter because of their unique service delivery in their line of specialization. Private jet charters have established themselves as a necessity that meets travel needs for sports teams, while at the same time offering comfort and luxury.
First, these flights offer an unparalleled in-flight service experience customized to the requirements of the players and their coaches. Unlike most economy class seats, if not all, the private jets have spacious seats known for more leg room and ample cabin space. These amenities are unique to private jets as they grant team players adequate physical rest and psychological relaxation.
Secondly, the catering crew adheres to the recommendations of the team's nutritionist by accommodating food allergies and adhering to dietary requirements accordingly. With flexible meal offerings exclusive to charter flights, the traveling members are served meals at the prescribed quality, temperatures, quantity, rate, and variety.
Thirdly, the sky is the limit for charter flights as every tiny detail of the teams' requests is tailored to match their needs. For example, flight scheduling meets their training or game routines without expecting cancelations or long queues at the airports. In August this year, media reported some Los Angeles Sparks players slept at Dulles International Airport in Virginia after the team's scheduled flight home was canceled and rescheduled for the following day. Such are the inconveniences avoided through charter flights.
Lastly, team managers offer coaching in the privacy of their cabin. Medics may also conduct physiotherapy exercises inflight as players enjoy stress-free travel experiences.
According to one of the leading global charter flight providers- KlasJet, private jets are convenient for traveling sports teams while saving on travel expenses. The teams spend more serene moments on board their flights deliberating on strategies and tactics ahead of their competitions. They arrive at their destinations relaxed and up to the task ahead - winning games! After all, private logistics are that they ensure expeditious travel, providing sufficient rest periods for the teams on arrival.
Sports statistics show more than 4.2 million professional athletes and more than 1,600 professional franchises across 20 sports leagues in the US alone, where many travel extensively for competitions and events. USA Sports Events and Tourism Association reported that 179 million people traveled to out-of-town events in 2019, decreasing by 46 percent in 2020 due to COVID-19 but rebounded in 2021 by 53 percent to 175 million travelers.
European matches like the Champions and UEFA Leagues are known to charter planes, granting their players enough rest periods, pre and post-matches. In a recent report by BBC sports, the English Premier League clubs cumulatively traveled 178,858 air miles in the 2022 pre-season, no doubt a significant number of hours airborne.
More than 300 professional and college sports teams in the USA have taken advantage of this trend by partnering with companies that provide transportation services for sports teams. The Sacramento Kings, an American professional basketball team based in California, alluded in the past that, fundamentally, the entire traveling logistics influenced their match outcomes.
The Beijing 2022 Winter Olympics demonstrated the rising number of flight charters for sports team travel. Established airlines like Austrian Airlines, Finnair, Delta Airlines, Air Canada, and Deutsche Lufthansa ferried the national teams of their states to the event. And even several European airlines like Iberia and Wizz Air have begun combining charter and scheduled flights as their business model, signifying the rising popularity of charter flight services in the region. Yet, while offering such services, regular airlines are not able to ensure true tailoring to specific passengers' needs, such as aircraft configuration, catering with dietician requirements in mind, or operator's flexibility, which is the bread and butter offerings of seasoned private charter airlines.
The KlasJet CEO asserts, "Sports travel execution is one of the most challenging tasks because we have to deal with several logistical issues that don't affect other types of travelers. This type of travel differs from regular business trips because they generally involve larger groups and more equipment than usual with the ultimate goal of making the experience seamless for all parties involved, which requires careful coordination and planning".
With so many teams vying for fans' attention and loyalty every season, it makes sense that they would want to make themselves as accessible as possible to their fans. These fans can make or break a game or tournament by showing up in droves or staying home because of poor planning on the part of their favorite squad. Flight charters consider these factors when proposing configurations of planes to their clients.
As long as charter flights offer healthy and distinct catering options, privacy, simplified logistics, customized team travel, expedition, and such, they will continue to dominate the sports travel sector. These services largely contribute to the teams' performance. Superior flight experiences equate to more wins.