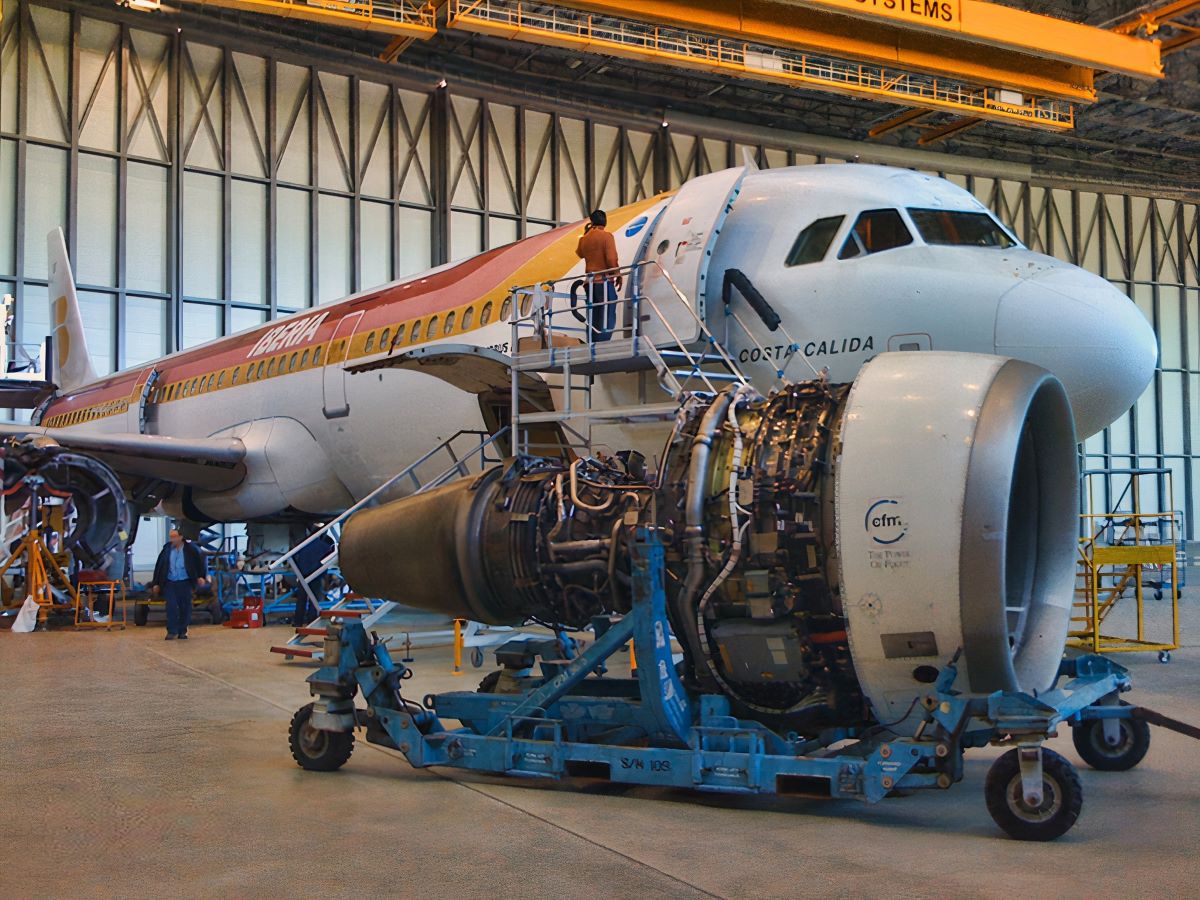 The aviation industry encompasses countless aircraft models with a wide array of engines. Distinct engine configurations, sizes, and designs power each aircraft type. In the ever-evolving world of aviation, one crucial element often goes unnoticed - engine stands. These unsung heroes of Maintenance, Repair, and Overhaul (MRO) operations play a pivotal role in ensuring the safety, reliability, and efficiency of aircraft.
Engine stands, also known as aircraft engine maintenance stands, are specialized tools designed to support aircraft engines during MRO procedures. Engine stands demonstrate their true worth by showcasing remarkable versatility and adaptability, catering to the unique requirements of different.
The market for commercial MRO will be worth $1026.8 billion between 2023 and 2032. The largest portion of commercial MRO demand, 46%, or around $468.6 billion, is for engine maintenance work. Modifications and airframe heavy will see demand of about $76 billion and $56 billion, respectively, while components and line maintenance account for 22% and 20%, respectively. The Boeing 737-800 airplane will have the largest engine maintenance requirement over the next ten years, totalling about $55.8 billion. Meanwhile, over the following ten years, demand for Airbus A320 aircraft will be roughly $52.3 billion.
Engine supports are made to safely carry a variety of different engines, including turbofan engines used in commercial jetliners, turboprop engines in regional planes, jet engines in military fighters, and radial engines in historical aircraft. Some engines may even be rotated vertically or horizontally, which can save time and effort when performing difficult MRO tasks.
For maintenance crews, engine stands are indispensable. They allow technicians to get up close and personal with the engine, enabling them to perform inspections, repairs, and replacements efficiently and safely. Many engine stands are also equipped with wheels or casters, allowing easy engine movement within the maintenance facility. In the fast-paced aviation maintenance environment, every second counts, and engine stands are essential tools for saving precious time.
Efficiency in aircraft maintenance is essential to minimize Aircraft on Ground (AOG) incidents, reduce operational costs, and maintain optimal fleet performance. Engine stands are pivotal in streamlining maintenance procedures, empowering technicians to work with precision and expediency.
Enginestands, a leading global provider of leasing services for aircraft engine stands and equipment is well positioned to further lend its expertise in the industry. In fact, Enginestands is poised for sustained business success with an array of strategic initiatives in its pipeline. "There is tremendous growth potential for us. We are slated to establish new operational bases on various continents, augment our range of engine stand models with a focus on narrow-body aircraft, reinforce our presence in the wide-body category, and enrich our tool inventory to encompass equipment essential for engine on or off-wing positioning," Toma Matutyte, CEO of Enginestands outlined.
As a subsidiary of Avia Solutions Group, one of the world's largest ACMI providers, operating a fleet of 192 aircraft, and supported by 11,500 highly skilled aviation professionals, operating in 68 countries worldwide Enginestands will continue to deliver solutions to its valued clientele and further redefine industry standards in the competitive aviation landscape as MRO activities intensify and the industry continues its upward direction.