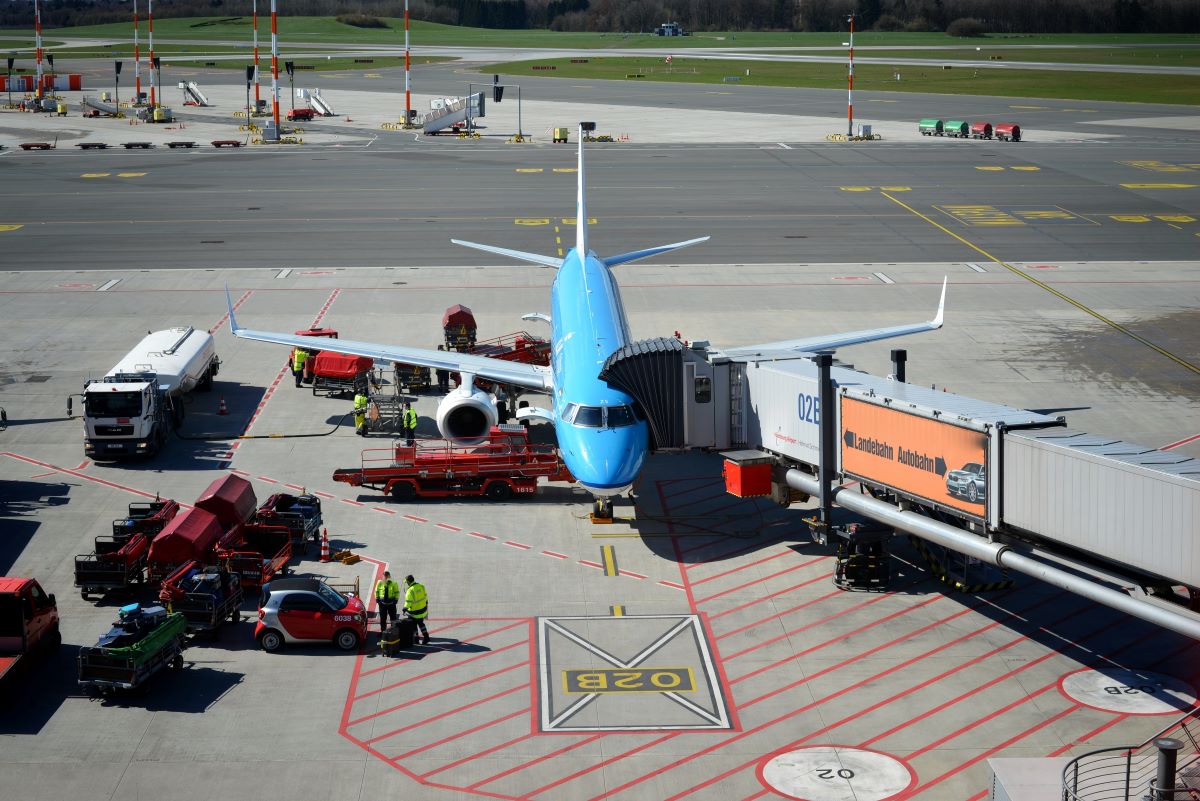 Ground handling businesses face numerous challenges, including managing a large number of employees, contract management, and ground support equipment (GSE). This sector offers various approaches and requires addressing a wide range of problems. Konradas Dulka, Product Director at Sensus Aero, a new-gen software solution for the aviation industry, examines how one can ensure full control, minimise risks to the business and gain a competitive edge.
Focus on optimisation
While generating additional revenue streams in ground handling can be challenging without winning more contracts, the core concept of the business is optimisation. Therefore, your focus should be on achieving the theoretical maximum efficiency for each station. To optimise your business, you need to address two areas: process improvement and IT solutions. It's crucial to envision the ideal organisation aligned with your company's strategy and reflect the processes in the process flow within your systems. This requires fostering a culture of dynamic change and adaptability as well as ensuring that the platforms you use can adjust to these changes.
Although each organisation is unique and efficiency can be achieved through different means, let's explore the theoretical levels of ground handling system progression, usually measured in maturity (based on the progression of turnaround numbers):
Level 1: Core ERP System
At this stage, the focus is on establishing general control over operations and administrative business units. By implementing the main systems, you create a foundation for correctly building processes, reducing human errors, increasing overall efficiency, and preparing for scalability.
Key modules:
Turnaround management
Seasonal Flight Management (manual import of schedules)
Type B Parser
Client Management
Automated Billing
Invoicing
Theoretical demand calculation
Qualification management
GSE management (Optional)
Quality management (Optional)
Training system (Optional)
Payroll system
Finance system
Level 2: Core ERP + Planning
This level addresses planning problems. As planning solutions depend on data, Level 1 focuses on managing and gathering the necessary data, while Level 2 focuses on utilising it for planning purposes. Other systems such as Time & Attendance and Learning Management Systems (LMS) can help streamline operations. Level 2 is critical for increasing efficiency, reducing risks, and saving time.
Key modules:
Long-term plan
Rostering
Time & Attendance
GSE management
Quality management
Main Business Intelligence (BI) and Reports
Transitioning Training system to LMS
Introduction of mobile devices for light operation usage
GSE Planning (Optional)
Staff Portal (Optional)
Level 3: Core ERP + Planning + Real-time
Level 3 focuses on controlling peak periods and eliminating chaos in the field. The main objective is to identify and quickly solve problems, leading to better resource utilisation and smoother operations for both GSE and employees. Tasks are entered through mobile device applications, reducing the need for manual entry after flight operations and thus saving time.
Key modules:
Short-term planning
Real-time workforce control
GSE tracking (telematics/beacon solution)
Real-time GSE management
Level 4: Core ERP + Planning + Real-time + Data Warehouse + Reporting engine
At this stage, all information is gathered and available in real-time, including operational and financial metrics. Key Performance Indicators (KPIs) for each business unit can be monitored, and the overall company health can be assessed. This solution in combination with other levels introduces a Decision Management System, enabling accurate and timely decision-making for management.
Key Modules:
Data Warehouse
Extract, Transform, Load (ETL) Layer
Reporting Engine
Level 5: Introduction of AI
To fully utilise AI, structured, accurate, and well-arranged data is necessary. The preceding steps serve as preparation, aiming to use AI in real-time, enabling the removal of dispatchers and constant predictive situation assessment. AI can be used in earlier steps, like in planning solutions (Reinforced AI) (Level 2) to address the human touch if the situation demands it.
As you progress to different levels, the number of systems involved and complexity increase. To maintain a stable environment, it is best to minimise the integration count, introduce secondary data sources, and reduce the number of systems. This reduces stress on the IT department and improves end-user satisfaction by providing a single point of access.
Implementing such solutions, depending on the organisation's size, leads to smoother operations, predictability, increased efficiency, improved profitability, excellent on-time performance, and easier audit procedures. In the long term, these measures significantly enhance the company's stability and provide a significant advantage over competitors.