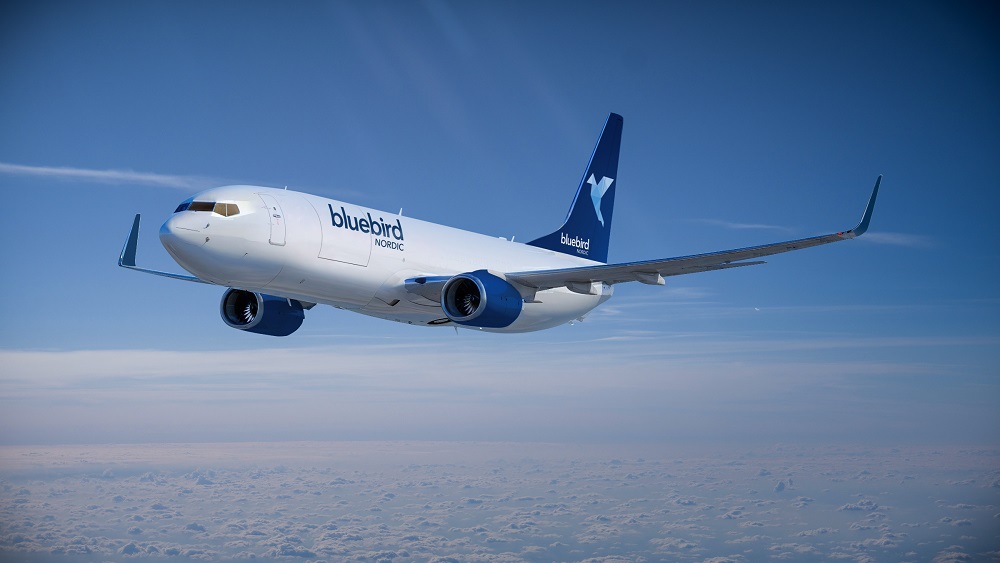 Bluebird Nordic, Icelandic ACMI leasing and cargo airline, is planning to obtain an Air Operator Certificate (AOC) in Slovakia, expanding its operations in Europe. The company's decision comes as a strategic move to enter new and prominent markets.
"Slovakia is ideally positioned in the middle of Europe, which offers great opportunities for a wider geographical coverage. The new AOC in the country will aid in expanding our airline routes and destinations, and strengthen the airline's name in the region," said Audrone Keinyte, CEO of Bluebird Nordic.
Currently, Bluebird Nordic operates a fleet of one B737-300, six B737-400 and five B737-800 full freighter aircraft. Bluebird Nordic plans to grow the fleet to 25 aircraft in the next couple of years and strengthen the position in cargo market, especially in Boeing Next Generation (NG) segment.
Bluebird Nordic is a family member of Avia Solutions Group, the leading aviation business group and the largest global ACMI (aircraft, crew, maintenance, and insurance) provider, with a fleet of 165 aircraft. The Group is a parent company of SmartLynx Airlines, Avion Express, BBN Airlines, KlasJet, Magma Aviation and more, operating on all continents in the world. Currently, the biggest group's expansion focus is set on Bluebird Nordic and KlasJet airlines, both of which will be operating Boeing 737-800 and 737-800 MAX type aircraft.
Avia Solutions Group holds 8 AOC in Europe, and in May the group is planning to get AOC in Indonesia, expanding its current presence in more than 70 countries worldwide.