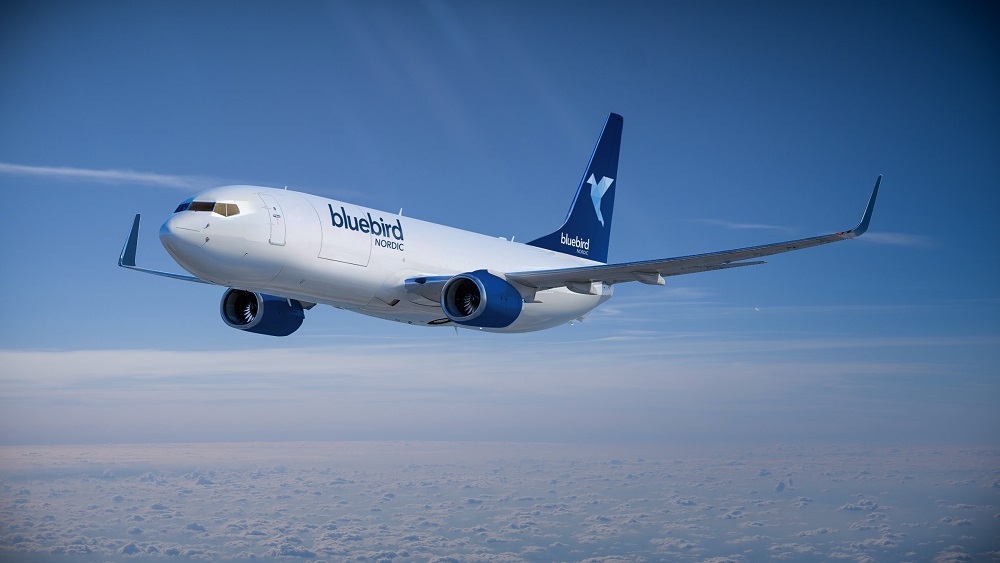 Icelandic cargo airline Bluebird Nordic, a member of the Avia Solutions Group, leaders in end-to-end capacity solutions for passenger and cargo airlines worldwide, is continuing its fleet expansion by receiving one more Boeing 737-800 freighter aircraft (BCF). This is the fourth such aircraft in the airline's fleet.
The fleet expansion is Bluebird Nordic's answer to the growing air cargo transportation demand that has skyrocketed over the past couple of years. Last year the company began its expansion by renewing its cargo fleet and adding Boeing 737-800 freighters.
"We are excited to continue expanding our fleet with converted B737-800," said Audrone Keinyte, CEO of Bluebird Nordic. "The new aircraft have already proven to be great additions, ensuring reliable operations – with impressive range and payload for an aircraft of this size. In the upcoming months, we plan to receive four more aircraft, which will take us to eight -800s in our fleet, in addition to our B737 classic fleet."
Bluebird Nordic is expecting to continue its development plans by adding more B737-800s to its fleet in 2023.
If you would like more information or would like to schedule an interview with one of our Bluebird Nordic representatives, please contact Vilma Vaitiekunaite at [email protected] or +37068616336