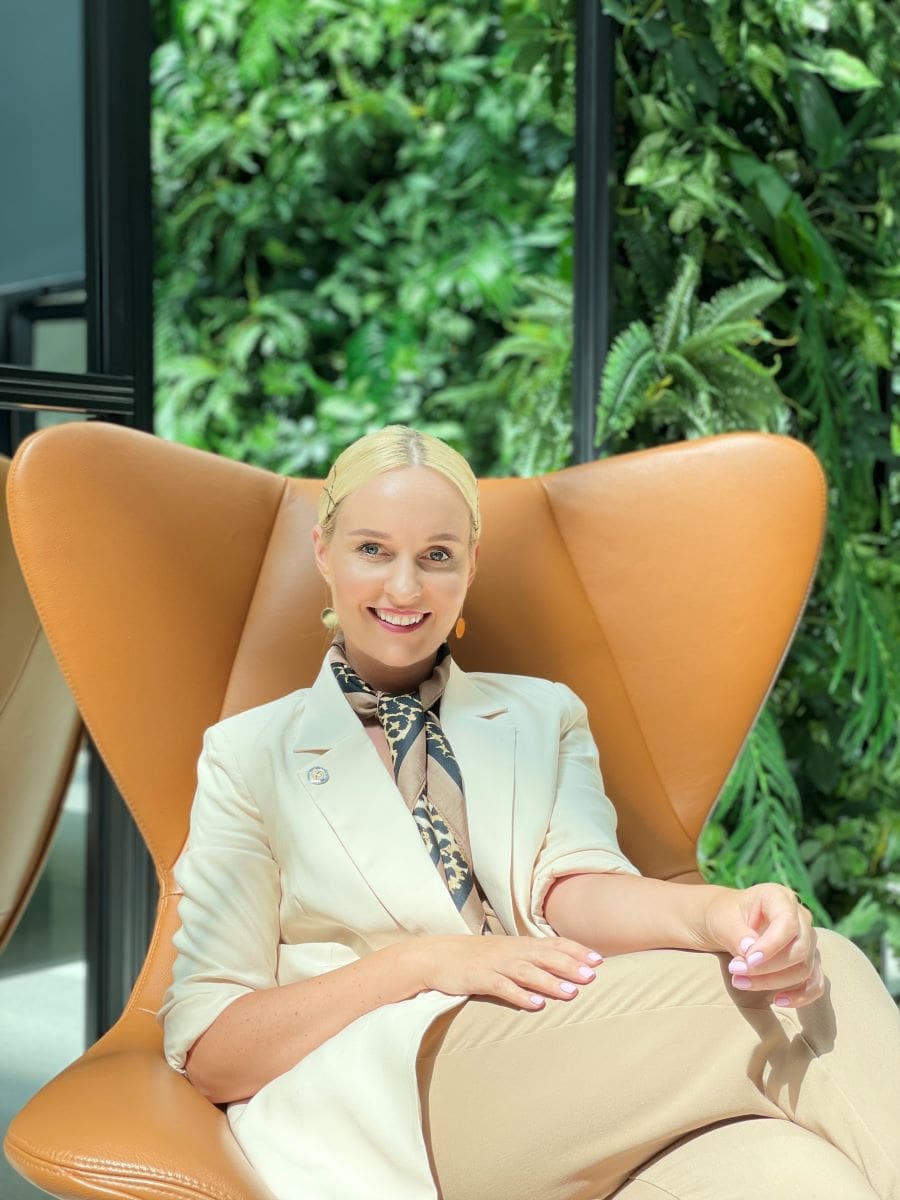 What makes a good brand? Is it just a sleek logo or a beautiful website, or is it something else? According to Akvile Bakunaite, Head of Communications and Marketing at JETMS, a global provider of base and line maintenance services for business and regional aircraft, brand image is so much more than just the exterior.
"Brand's visual identity is only a small part of the overall brand image," she shares. "Great brand not only looks good but evokes emotion, feeling, represents some idea or belief. This is what attracts people to the brand." According to her, a good brand inspires confidence in the business, is consistent in its communication and actions, and separates a company from its competition.
Akvile tells that to remain great, a brand has to grow and evolve to stay relevant. "The ideas that were great 5 years ago might no longer work today, thus brands have to adjust how and what they represent."
A couple of years ago, JETMS, a family member of the global aerospace business group Avia Solutions Group, had changed their brand image from the ground up. "Our company grew rapidly at that time, so the brand image we had before no longer represented the company as it was – global, modern, led by passionate people. We felt that the change had to be massive for it to have an impact, so we rebranded," says Akvile.
Everything was updated – from the company's visual identity to its voice. "We wanted our communication to clearly show who we are as a company, what we believe in and what values we follow as we conduct our business. We changed our logo, website, strategy, what and how we communicate with clients. Over the years, we had so much knowledge and experience gathered and we wanted to share it. Therefore, we began publishing more in-depth pieces about the market, trends and the industry as a whole," she shares.
Head of Communications and Marketing at JETMS claims that the rebranding had a meaningful impact on the business. "Clients often share that they see us as a trustworthy and professional business and I believe that is in part thanks to the brand image we create. Being known globally is extremely important, but the key is to be known for the right reasons – the quality of work, responsibility, expertise, professionalism. And we believe that our brand represents that. The way we look and communicate are some of the main reasons first-time clients choose to work with us while the services provided by our professionals are the reasons why they return time and time again."
According to Akvile Bakunaite, company rebranding is not really a said and done process, but more of a journey that JETMS is still on. "In two years we achieved so much thanks to the outstanding efforts of our team as well as support from Avia Solutions Group professionals. The current JETMS' brand image represents our company well – the values we share, the work we passionately do, and the people who are proud to be a part of the business."