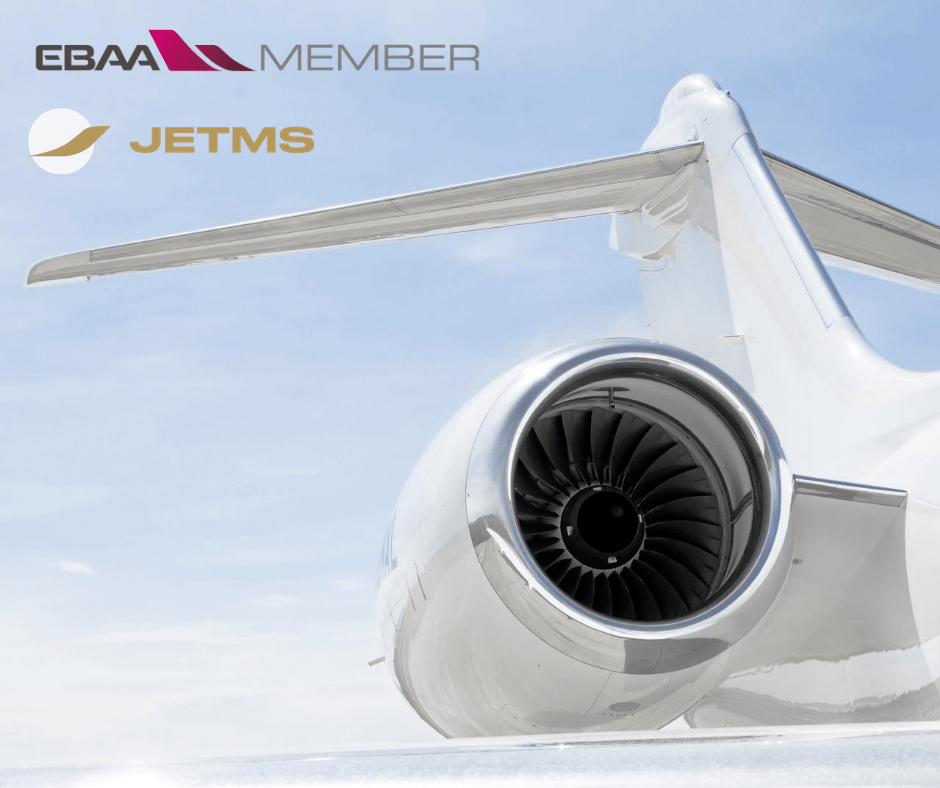 Jet Maintenance Solutions (JET MS), a global provider of integrated aircraft maintenance, repair and overhaul solutions for business and regional aviation has become a proud member of the European Business Aviation Association (EBAA), the leading organization for operators of business aircraft in Europe.
"We are delighted to be a part of EBBA. Our membership further acknowledges Jet Maintenance Solutions as a reliable and great partner in the field of business aviation. While already boasting a strong network of clients from Asia-Pacific region and the CIS, Jet Maintenance Solutions is always looking forward to expand and widen its client portfolio. Our EBAA membership also provides a strong stepping-stone to enter Western European market, a market maturing 2,500 private jets currently in operation. Despite the current pandemic, we believe that private aviation will see a strong recovery and our targeted market segment will continue its growth in the coming years," – said Vytis Zalimas, the CEO of Jet Maintenance Solutions.
Athar Husain Khan, EBAA Secretary-General commented - "We're thrilled to have a company such as Jet Maintenance Solutions join the EBAA membership. We look forward to working together for the benefit of the European business aviation community and beyond."
Since the foundation of Jet Maintenance Solutions in 2007, the company strives to provide its clients with exceptional service, quality and cost-effective solutions for their private and business jets. Having completed significant projects like providing 7800 landing inspection for Bombardier CL604, designing and fitting interiors to the most luxurious jets found in the sky, Jet Maintenance Solutions has strengthened its position as a one-stop shop for high-quality, custom tailored business and regional aircraft maintenance company.