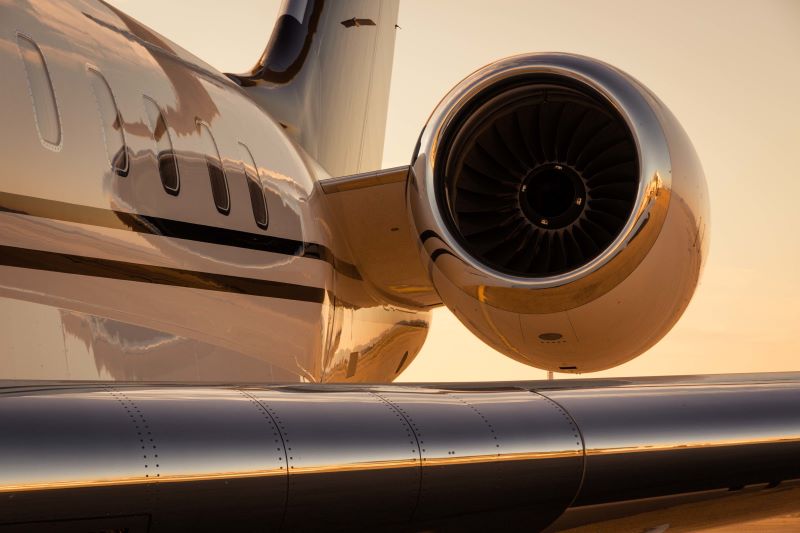 The current situation in the world regarding COVID-19 has seen private aviation companies report an increase of 400% in queries and bookings being up by 20-25%. The massive explosion in the aforementioned sector can be attributed to travel restrictions and social distancing recommended by Health officials.
Why choose business jet?
Currently Health Services around the globe recommend practicing social distancing, thus people turn to private jets to help them relocate elderly parents or travel freely without being subject to government-imposed bans on airlines. In a report made by GlobeAir a 30 times lower risk of exposure to an infected person when comparing to airlines was reported. With minimal risk of infection and ability to fly long distances, private aviation has proven to be a reliable choice among wide variety of people: ranging from typical work class to business people and government officials.
Business aviation after COVID-19 to explode
With analysts predicting a U-shaped rather than a V-shaped recovery for aviation sector, there are many doubts about global connectivity recovering to the pre-crisis state. Business aviation companies already report a massive number of new clients who have never flown private. As business aviation is becoming more and more popular among working class people and the limited number of contacts during the flight, business aviation is set to continue its growth and support post-crisis recovery of the sector.
Growing MRO services demand for Business aircraft
The massive growth in private aviation sector is predicted to result in a growth of demand for MRO services. With global Business Jet MRO market to be valued US$4.36 billion by 2024, the upcoming wave of new private operators requiring high quality MROs to perform maintenance on their aircraft can rapidly adjust the period needed to surpass US$5 billion mark.
Jet Maintenance Solutions, a global provider of spare parts and components, is ready to support all private aircraft operators and owners around the globe. Jet Maintenance Solutions is also fully qualified to provide maintenance, repair and overhaul services for Hawker Beechcraft 700/750/800/800XP/850XP/900XP, as well as Bombardier CRJ100/CRJ200/CRJ440 and Challenger 604/605/850 aircraft.
we took all necessary measures to ensure hygiene compliance in our customer's private jets.
"This aggressive pandemic impacted heavy on entire population and businesses across the Globe and business aviation is not an exception. Despite that fact, it is a good moment to take care of customer's fleet and prepare aircraft for the high season flights when traveling will became normal routine as it was before this COVID-19 outbreak. Many countries are following local government's restrictions related to traveling, in our country the decision was made to mitigate the quarantine conditions and now our national airport in Vilnius is allowed to welcome private jets with up to five crewmembers. Due to this, our company is ready to welcome customers for aircraft maintenance at our hangar in Vilnius, Lithuania starting from the 1th of May, 2020. We took all necessary measures to ensure hygiene compliance in our customer's private jets. All aircraft, which will come to our hangar for the maintenance tasks, will be disinfected responsibly", says Mr Vytis Zalimas, the CEO of Jet Maintenance Solutions.