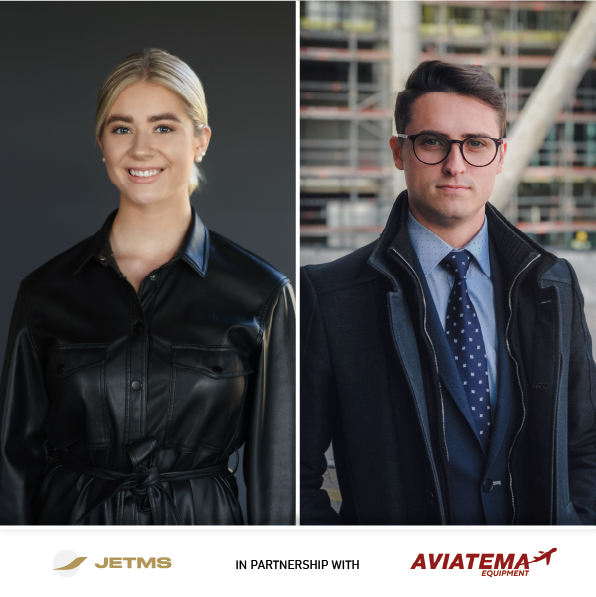 JET MS – a family member of the Avia Solutions Group, the largest aviation and aerospace company in Central and Eastern Europe – is pleased to announce a brand-new partnership for expansion which will offer a more divergent range of services to its clients across the aviation industry.
This new partnership for expansion comes as an agreement with Aviatema, providers of bespoke engine and aviation covers, and exemplifies the JET MS commitment to expanding the circle of its aviation partners to better serve existing and future clients.
The representative acting for JET MS in this partnership agreement was Urte Pavilonyte, on her very first procurement in business aviation is a proud example of how young JET MS talents contribute significantly to the successful growth, continuous development, and the company's ability to offer premier customer service as part of the JET MS business strategy.
JET MS firmly believes that much of the company's future success and growth will be driven by an emerging team of talented and highly ambitious female and male professionals. This is a testament fully borne out by Ms. Pavilonyte's commitment to contributing to that growth during her first partnership representation.
According to Ms. Pavilonyte, JET MS Business Development Representative, "I am extremely pleased to have played such a decisive role in another important partnership for JET MS. This new partnership will allow the company to grow further and offer a wider variety of services to our clients. As a young female representative, being offered an opportunity to show my abilities in such a highly-rated company as JET MS displays its progressive attitude to gender equality across the aviation industry."
As a complete one-stop-shop, JET MS is a leading provider of base and line maintenance services for business and regional aircraft, along with providing full logistic chain services and engineers' consultations. Also, while supplying a wide range of other aircraft maintenance solutions including spare parts supply, avionics, landing gear, aircraft conversion, painting, and many more valuable services, this new partnership with Aviatema further adds value and weight to JET MS's commitment to servicing all of its present and future clients' requirements.
Marians Purmalis, Aviatema Representative, said of the new partnership, "We are pleased to announce our partnership with JetMS, a well-known private and business jet maintenance company. We are also happy that we can contribute to the growth of JetMS by providing high-quality customised aircraft covers for their clients."