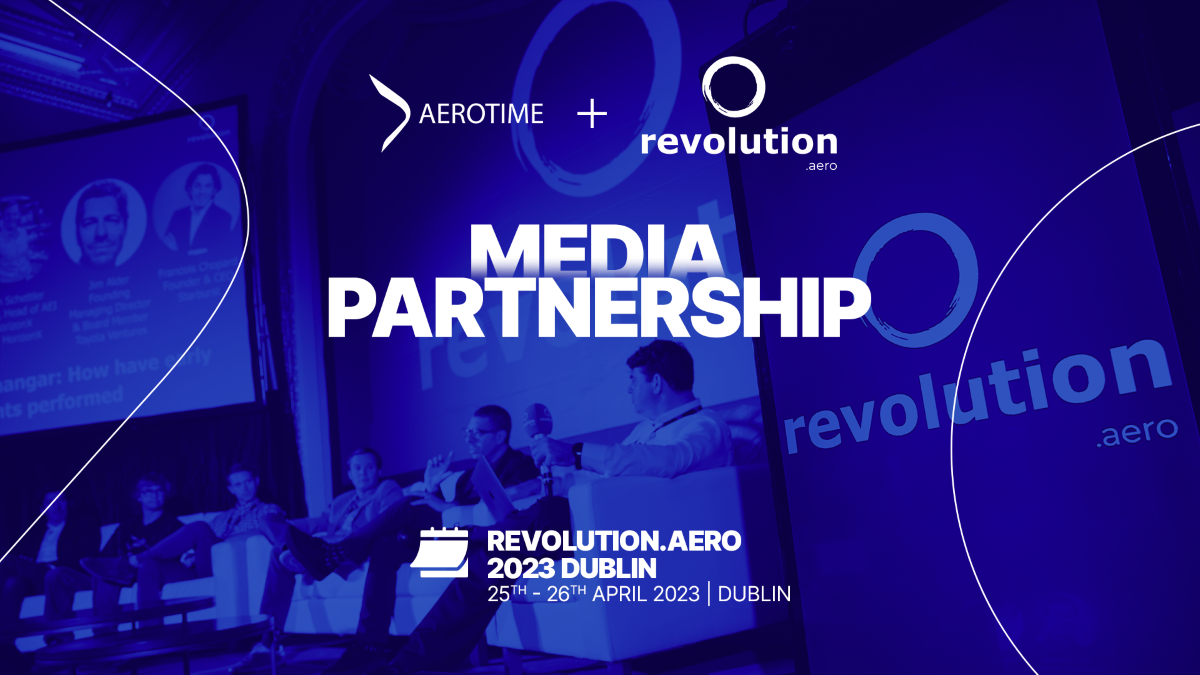 AeroTime has announced that it is joining forces with Revolution.Aero, an Advanced Air Mobility conference, to become their official media partner.
Revolution.Aero Dublin 2023, to be held in Dublin, Ireland, between April 25 and April 26, 2023, has already attracted various industry leaders as attendees and speakers. The list includes notable figures such as the Interim Chief Executive Designate of the Irish Aviation Authority (IAA), the Chief Executive Officer (CEO) of Volocopter, the Chief Financial Officer (CFO) of Archer, the Chief Executive Officer (CEO) & Head of Urban Air Mobility, Airbus and the Chief Executive Officer (CEO) of Eve Air Mobility, among many others.
"Revolution.Aero is about bringing together innovators with capital and customers. It is definitely harder to find investors today than it was a year ago, but we are seeing continued interest from strategic investors – existing aviation leaders," said Louisa Whyte the Managing Director of Revolution.Aero.
Unlike other Advanced Air Mobility conferences, Revolution.Aero is strongly focused on the finance side of the sector. A large portion of the event's audience are Venture Capital (VC) firms, investors, aircraft lessors, investment banks and potential customers, making the conference an incredibly effective networking and business opportunity.
According to a study by PwC, one of the Big Four accounting firms, the Advanced Air Mobility sector is set to reach a market size of €38.2 billion by 2030 in a base case scenario, creating up to a possible €17 billion of additional market value in the event of a positive scenario.
Attendees at previous events have managed to secure investments as well as sign Letters of Intent (LoI) and mandates. Indeed, whole new companies have been formed following Revolution.Aero conferences.
"AeroTime is proud to partner with an innovator in the advanced air mobility events sector and as a digital media platform that is focused on covering the latest innovations and trends in the aviation industry, we see this partnership as a perfect fit," commented Mindaugas Gumauskas, CEO of AeroTime.
AeroTime is a global digital hub and online news platform reaching a monthly audience of 2.5 million aviation professionals, encompassing decision-makers, executives, experts, pilots, crews, and engineers. It aims to inform, equip, and empower the aviation industry and its followers with prime aviation news analysis, alongside a range of strategic and tactical support for aviation businesses.
"Our partnership with Revolution.Aero reflects this, including our commitment to connect and bring together thought leaders, industry pioneers, innovators, and experts from the aviation and aerospace industries," highlighted Gumauskas, the CEO of AeroTime.