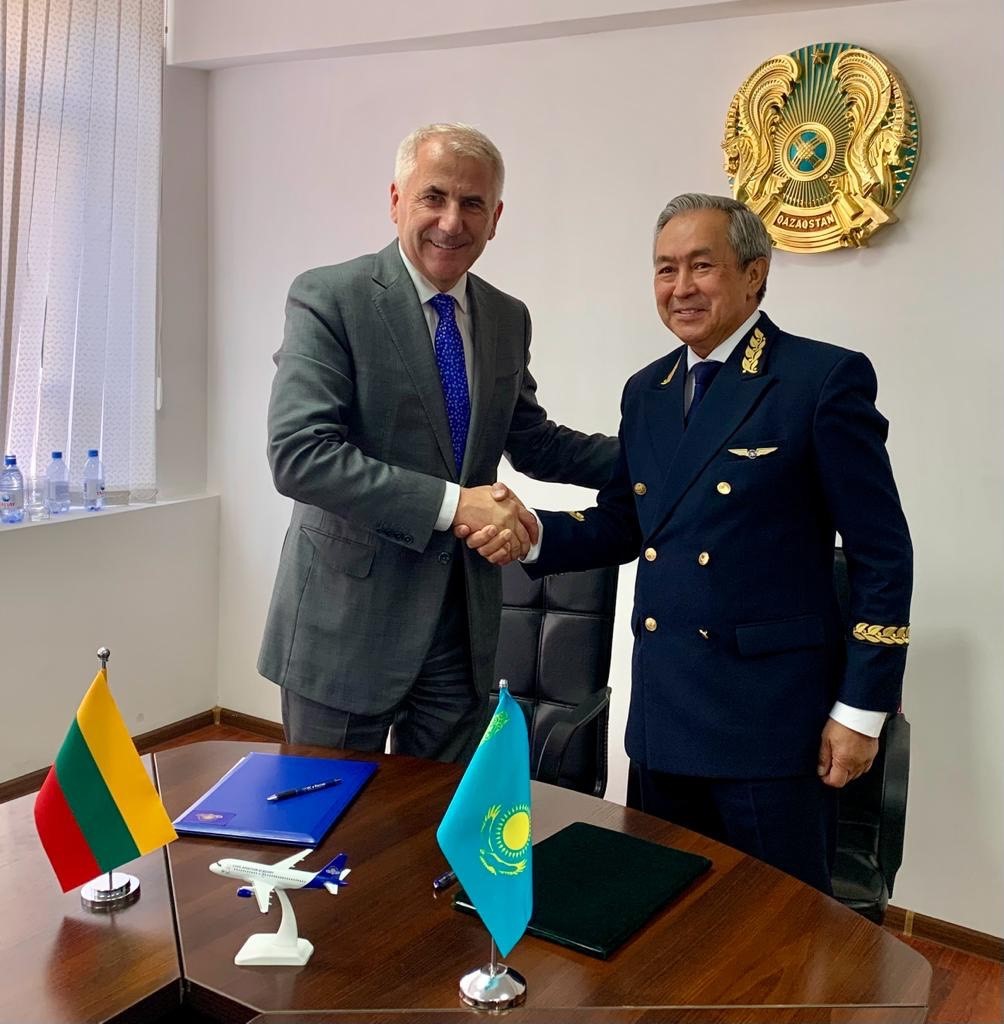 BAA Training, one of Europe's leading independent aviation training centres with presence globally, has signed an agreement with the Academy of Civil Aviation of Kazakhstanfor consulting services. In line with this strategic partnership, BAA Training aims to support the organisation in preparations for European Union Aviation Safety Agency (EASA) certification, set to take place in 2025.
As part of the two-year contract, BAA Training will take over the responsibility of developing training programs, manuals, and other essential documents aligned with the standards set by EASA. Additionally, the organisation will conduct training sessions for the Academy of Civil Aviation of Kazakhstan's personnel, ensuring they are well-versed and compliant with the protocols and regulations established by EASA. The value of the signed contract is EUR 950,000.
Marijus Ravoitis, CEO of BAA Training, says, "Becoming an EASA-certified institution opens many doors and possibilities for aviation businesses within the European Union and acts as a testimony to organisations' dedication to safety and globally recognised standards. We are thrilled to be able to share our industry know-how and help the Academy of Civil Aviation of Kazakhstan in preparations to reach this significant milestone."
Additionally, the academy will begin the implementation of BAA Training ERP software MOMOOK, which will help to plan and execute the pilot training process more effectively.
Beken Seidachmetov, Rector of Aviation Academy of Kazakhstan, says, "Meeting the requirements set by EASA can be challenging and demanding, making the support of an experienced partner invaluable throughout this journey. We believe that having BAA Training as our trusted collaborator will greatly enhance our chances of becoming an EASA-certified organisation by 2025."
Moreover, this partnership agreement provides the Academy of Civil Aviation with access to BAA Training facilities and resources, such as a training base in Spain and aircraft, subject to separate arrangements.
Aside from its base in Spain, BAA Training has training facilities in Lithuania, France, and Vietnam that provide Ab Initio and Type Rating courses using owned state-of-the-art equipment. BAA Training is part of the leading aviation business group Avia Solutions Group.