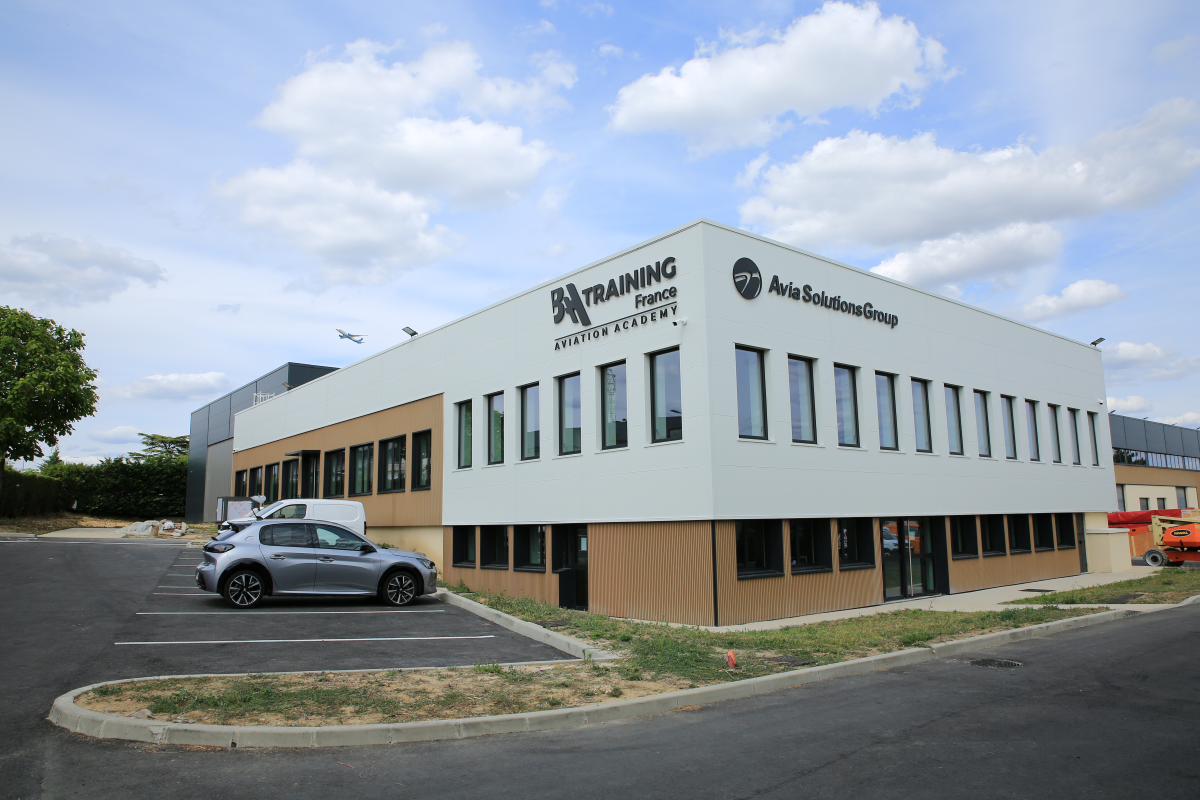 BAA Training, one of the leading independent aviation training organizations, is expanding its geographical presence and opening its fourth simulator center, BAA Training France, near Orly Airport in Paris. By the end of the year, two Boeing 737 NG, an A320neo and a Boeing 747-400 simulator will be installed at the facility. It is expected that around over 2000 pilots will be trained there annually.
Marijus Ravoitis, CEO of BAA Training, says: "With the opening of the new training center, we aim to create a training environment that adheres to world-class pilot training industry standards. The brand-new facility will support one of our primary and highly valued clients, Transavia France, by offering state-of-the-art equipment and tailored services. However, we also work with many other operators in Europe and on different continents. Therefore, the establishment of BAA Training France plays a crucial role in providing more training opportunities location-wise to our partners worldwide."
Olivier Mazzucchelli, CEO of Transavia France, comments: "BAA Training and Transavia France share the same DNA: safety first and efficient operations with a fast-growing, entrepreneurial and agile mindset. BAA Training demonstrated its understanding of our needs from day one to support our growing and challenging training plan on B737NG and from Q3 2023 – on A320neo."
Vytautas Ledakas, Managing Director of BAA Training France, adds: "The Paris location provides BAA Training with strategic advantages in terms of market access, industry connections, and the overall appeal to prospective trainees, both corporate customers and individual clients. It is a major aviation hub with multiple airports and is home to numerous airlines and aviation-related organizations. Therefore, we intend to position ourselves well to foster more collaboration and partnerships. Simulator slots are still available for interested customers in the near future."
Currently, a B737 NG full flight simulator and a Real Fire Fighting Trainer (RFFT) are fully operational for training sessions at BAA Training France. A full flight simulator mirroring the wide-body Queen of the Skies, the B747, is undergoing preparatory work before commencing training in August. This marks a significant milestone for BAA Training as it is the first time in its history that a wide-body aircraft replica has been acquired. Furthermore, an A320neo, another B737 NG full flight simulator, an A320/321 Door Trainer, and an A320/321 CEET and slide are scheduled to arrive in the coming months.
In addition to the training center in France, BAA Training has training facilities in Lithuania, Spain, and Vietnam. The company is part of Avia Solutions Group, one of the world's largest ACMI providers, operating a fleet of 180 passenger and cargo aircraft worldwide. The group is the parent company of SmartLynx, Avion Express, Bluebird Nordic, BBN Indonesia, KlasJet, Magma Aviation, and more.