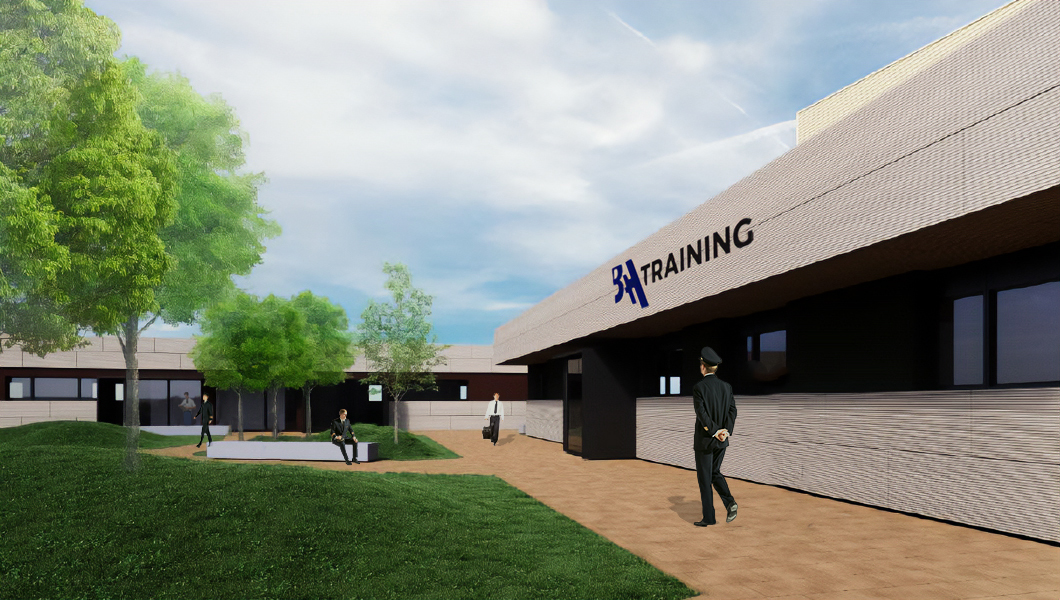 BAA Training, one of the leading independent aviation training organizations, is undertaking a large expansion project at Lleida-Alguaire, Spain, where its ground and flight schools are located. In addition to operating from the Lleida-Alguaire Airport premises, it is now building its own training facilities with new buildings for students in anticipation of increased demand for pilot training. BAA Training and the Lleida-Alguaire International Airport jointly manage the project.
The upgrades and expansion, set to be fully finished by October this year, will allow doubling the current student capacity, streamlining the operations and creating a more effective and suitable training environment for networking and collaboration.
Joaquin Alejandro Suescun Atencio, Head of Flight School Operations, says: "We anticipate increased student enrolment and prioritize comfort, as well as improved training outcomes. Therefore, a strategic decision was made to design and build new student facilities. They will include new study areas built from scratch, well-equipped briefing rooms, spacious lounges, green areas, and more."
"Not only will we be able to accommodate more students, but also we will also create an immersive infrastructure for both the faculty and students, fostering community-building among our aviation enthusiasts," he adds.
The new main building will have the capacity to seat 40 students and a briefing area with 15 spots that will allow for seamless coordination between theory and practical training. The aircraft will be waiting for students just in front of the building, making them easy to reach. The training facility itself will also be easily accessible, with ample parking space available.
Avia Repair Co, a new BAA Training's own MRO organization currently under the certification process for Spanish CAA (AESA), will play a crucial role in ensuring the airworthiness and safety of the entire fleet of aircraft used for training purposes. With the hangar close to the flight and ground school facilities, the seamless facilitation of conducting routine inspections, repairs, and any necessary maintenance tasks will become a reality.
Maciej Będzieszak, Deputy Technical Manager in the Technical Division, comments: "The company will offer maintenance, repair and overhaul services for the BAA Training fleet of Tecnam P2006 and Cessna 172s. However, we also expect to have external clients and service other aircraft types by Q4 of 2023."
BAA Training's flight school has pursued a fleet upgrade plan, and as of January 2023, all single-engine training has been conducted using the Cessna 172s aircraft with the G1000 avionics system. According to the company plans, it will increase the Cessna 172s fleet this and next year and introduce a Piper Seminole in 2024.
BAA Training is part of Avia Solutions Group, one of the world's largest ACMI providers, operating a fleet of 192 passenger and cargo aircraft worldwide. The group is the parent company of SmartLynx, Avion Express, Bluebird Nordic, BBN Indonesia, KlasJet, Magma Aviation, and more.