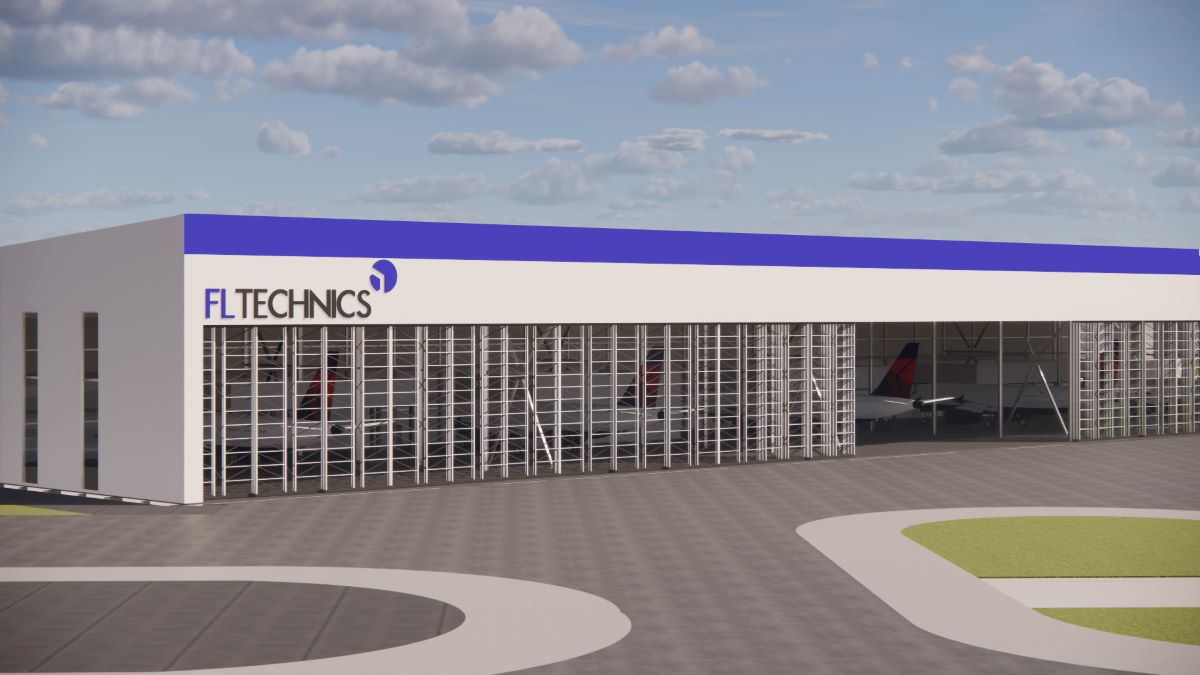 FL Technics, a leading aircraft maintenance solutions company, has started the establishment of new MRO infrastructure in Punta Cana International Airport (PUJ), the second-busiest airport in the Caribbean. Once the first stage of the development is finished, facilities will include 5 bays for base maintenance operations including a complex of full-fledged supporting shops. Including the hangar and bays facility of 20,000 sq. m., the total area of the new infrastructure will be 52,000 sq. m. The construction process will take up to two years and marks FL Technics' commitment to developing the existing global independent MRO network, including current base maintenance hangars in Lithuania (Vilnius and Kaunas International Airports), the United Kingdom (London, Stansted International Airport), Scotland (Prestwick International Airport), and Indonesia (Jakarta International Airport), and with the new facility in Dominican Republic, FL Technics owned MRO hangar space will be totalling 86,000 sq. m.
With a physical MRO hub in the region FL Technics is aiming to support the growing fleet of narrow-body aircraft operated in the Americas, as the company will leverage its global expertise and Part-145 capabilities certified by FAA (Federal Aviation Administration) and EASA (European Aviation Safety Agency). The company plans to provide both base and line maintenance services in the new hub.
Zilvinas Lapinskas, CEO of FL Technics, commented on the development: "This expansion is our first physical base maintenance foothold in the region, following the existing FL Technics operations in the Americas, including line maintenance network in Canada. It is a decisive investment as we aim to provide comprehensive MRO solutions to create long-term partnerships and a base for other future developments in the continent."
With further investments across the Americas in mind, the Punta Cana project itself is also set for future development as the infrastructure includes plans for an additional 7 bays in the second phase totalling a hub of 12 bays, as a result – providing crucial addition to the capacity of base maintenance slots in the growing region.
"We are pleased to announce our strategic alliance with FL Technics to offer world-class MRO services at Punta Cana International Airport and Punta Cana Free Trade Zone. With this strategic alliance, airport customers will have access to a wide range of aircraft maintenance and repair services, including scheduled inspections, component repairs, cabin modifications, and painting, among others," said Giovanni Rainieri, Airside Operations Director at Punta Cana International Airport (PUJ).
Saulius Bajarunas, COO of FL Technics, further comments on the project, as he emphasises the enormous potential the teams bring to the Americas: "Strategic and operational business development requires meticulous planning and evaluation, especially when it comes to complex projects in new markets. I trust this new infrastructure will become the foundation for future expansion of the new MRO hub, as the FL Technics team will apply best practices already proven successful in other continents."
Such strategic developments are backed by Avia Solutions Group, parent company of FL Technics, which is one of the world's largest ACMI (aircraft, crew, maintenance, and insurance) providers with more than 180 aircraft in its fleet, operating in all continents in the world. Outside the MRO and ACMI solutions, the group also provides various aviation services such as pilot and crew training, ground handling and other interconnected services. However, ACMI and MRO synergy is one of the key aspects driving growth and prospects in the Americas, as both businesses support each other by offering a range of flexible services for the partners inside and outside the region, with tailored solutions to meet the demands impacted and defined by diverse seasonality of cargo and commercial flight.