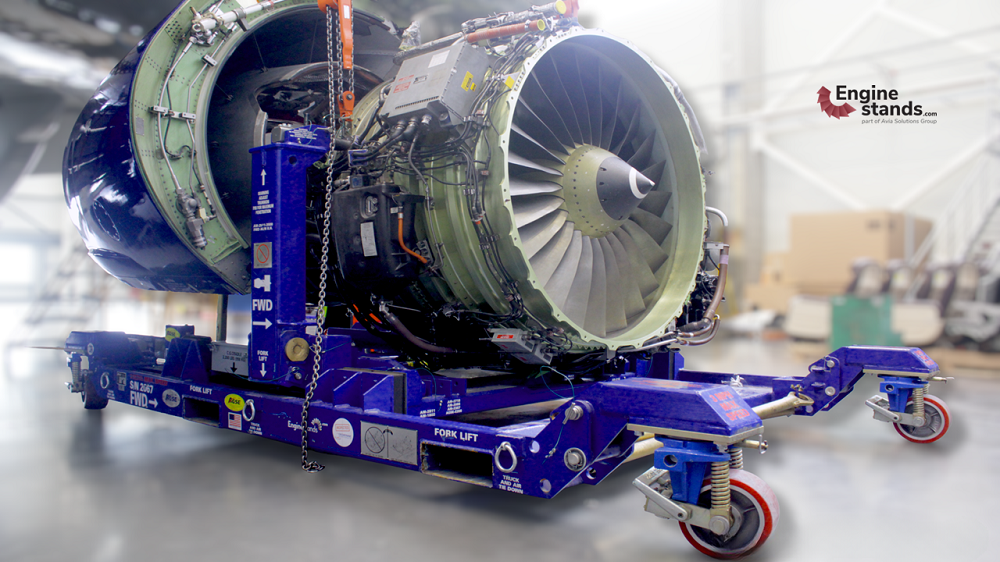 2022 has been an eventful year for many aviation industry players. With post-Covid recovery ramping up and major geopolitical issues threatening a large part of Europe, many companies were faced with both challenges and opportunities.
According to Toma Matutyte, CEO of Enginestands, an international aircraft engine stand and aircraft tools leasing service provider, the post-pandemic recovery efforts of the whole industry had a large impact on the engine stand market. "Similarly, to many other aviation industry spheres, the global pandemic introduced many challenges to the engine stand business - operations stopped, large financial losses suffered, and logistics costs increased – posing difficulties for companies," she explained. "As post-pandemic efforts to return to previous operation volumes went into a full swing and more and more aircraft were being returned to airworthiness, more engines were placed on the wing, causing more engine stands to enter the market. The recovery efforts have increased overall activity – engine repairs, shop visits, deliveries, repossessions, ramping up the demand for a variety of stands."
Russia's war on Ukraine was also influencing the engine stands market in 2022. "War and sanctions prevented manufacturers from delivering engine stand orders, therefore purchasing was possible only from already available stock, with no lead time," Matutyte said.
According to her, Enginestands has found ways to live through major market hurdles of the year and came out stronger. "In 2022, we have grown our stand portfolio by 25%, have made changes in available models and their locations, and grew in sales as well as team size," shared Toma Matutyte.
As 2022 has put a strong foundation for continuing business success, there are many more ideas in the company's plans. "We see many more opportunities for growth this year. We plan to introduce new locations in other continents, expand our stand portfolio even further by adding more narrow-body aircraft engine stand models and also strengthening positions in wide body, and grow our tool inventory with tools required for engine on or off-wing position to and from engine stand."