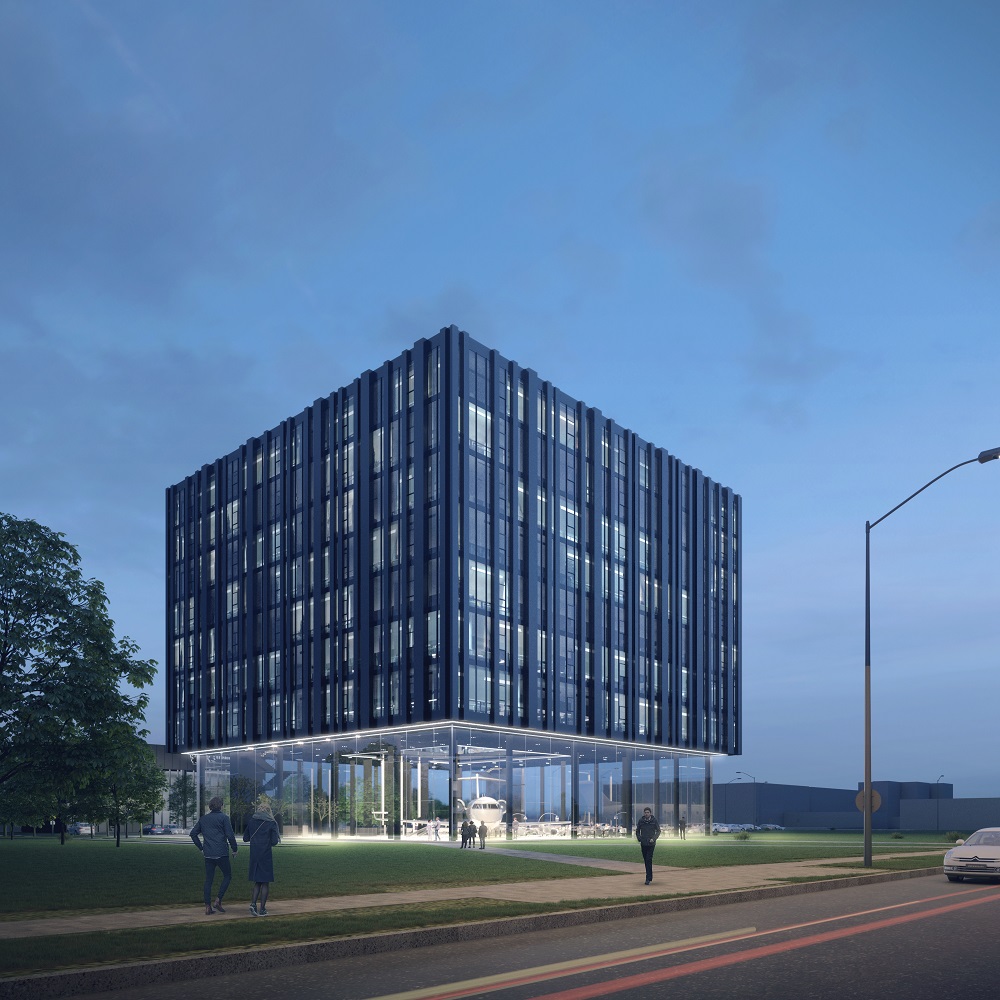 Avia Solutions Group, a leading global aerospace services group has announced the launch of "Digital Aero Technologies", a new business unit will unite both digital and technology-focused companies working in aviation. The Group sees huge potential in the aviation sector for media, digital, technology and IT businesses and is creating the new unit to maximize the potential across these innovative sectors. The new unit will bring together companies working in media, content, recruitment, training, online platforms and smart tools development.
In 2020, the global aviation technology market was valued at USD 4.95 billion and this is widely expected to expand at a compound annual growth rate (CAGR) of 21.4% between 2021 and 2028. These positive growth predictions, along with the widely identified opportunities for digital and technological developments in aviation, led Avia Solutions Group to unite some of its existing industry-leading companies in this new business unit which now aims to encourage knowledge sharing and cooperation across the companies.
The newly appointed CEO of Digital Aero Technologies,, Julius Norkunas, said, "This new venture will not only encourage innovation and inter-company projects across ASG, but it will also seek to attract new business ideas looking for an entrepreneurial environment in which to thrive. We will build an innovative and creative start-up community where thoughts, ideas and aspirations can be developed alongside existing companies who are already on their growth journey."
Norkunas, who has been working with innovative ideas and start-ups for many years added, "We will shortly be opening our new digital, technology and innovation centre called 'AeroCity Tech Valley' where our group companies will have all the necessary support and investment to allow their ideas to grow."
Through corporate venture capital provided by AeroCity Tech Ventures, Digital Aero Technologies is set to invest in developing companies and is looking for determined individuals who are ready to introduce innovative solutions and technologies, smart ideas and a unique outlook to the aviation industry. DAT's venture capital team works with start-ups to help them attract the best talent to develop their ideas and technologies, at the same time as providing expertise in product marketing and brand awareness to give all businesses the best opportunities to enter the market successfully.
Three Million Euro investment for AeroTime
One of the first companies to join DAT is the leading global aviation platform, AeroTime, which specializes in media, content, recruitment, events and advisory services for the aviation world. AeroTime's primary channel, aerotime.aero, attracts close to 1.5 million unique users each month and is fast becoming recognized around the aviation world as one of the principal 'go to' destinations for industry news and information. Through its recruitment business, AeroTime is now helping to bring aviation professionals, including pilots, cabin crew and engineers, back to work following the pandemic and is working with airlines around the world to help them fill their vacancies. AeroTime's flagship conference programme, called 'Air Convention' will be returning in late 2022 as the company brings together aviation leaders from around the world to discuss, debate and determine the future of the industry.
AviationCV.com is one of the world's leading aviation job boards, and is part of AeroTime Recruitment. AviationCV.com not only highlights the professional aviation vacancies that exist globally, but also registers aviators and those working across the industry to ensure they get to know about opportunities to secure their next role fast. Prior to the pandemic, AviationCV.com was attracting 150 000 monthly visitors and is now rebuilding, helping airlines and other aviation companies reach the professional and skilled candidates they need for a myriad of roles. AviationCV.com will now invest in new product development for both individuals and corporate clients, starting with an enhanced database of aviation professionals they want to build to in excess of 100,000 people globally.
Richard Stephenson OBE, Chief Executive Officer and Editor in Chief of AeroTime, said, "This is a very exciting period in AeroTime's development. Our visitor numbers and engagement is growing, our product range is developing, we are hiring aviation experts from around the world to join our team and we are widely becoming known as one of the most influential platforms in aviation. This is just the start and with this new investment we will be able to turbo-charge our plans and accelerate the progress we are making as we continue our journey to become the number one multi-service aviation platform."
Digital Aero Technologies is investing three million euros in AeroTime to help the company reach and exceed its ambitious goals. AeroTime will shortly relocate to new premises where a purpose-built, state of the art television studio will enable the creation of high quality and timely content, allowing the company to target breaking news delivery more effectively through a multi-channel approach.
The DAT investment will help AeroTime to continue its global expansion, allowing the company to develop and enhance its service offering and to recruit the right team across the globe, from Australia to Austria, and from the United States to the United Kingdom. With this investment, AeroTime is now set to reach its ultimate goal of becoming the most impactful, engaging and best-read aviation platform in the world.