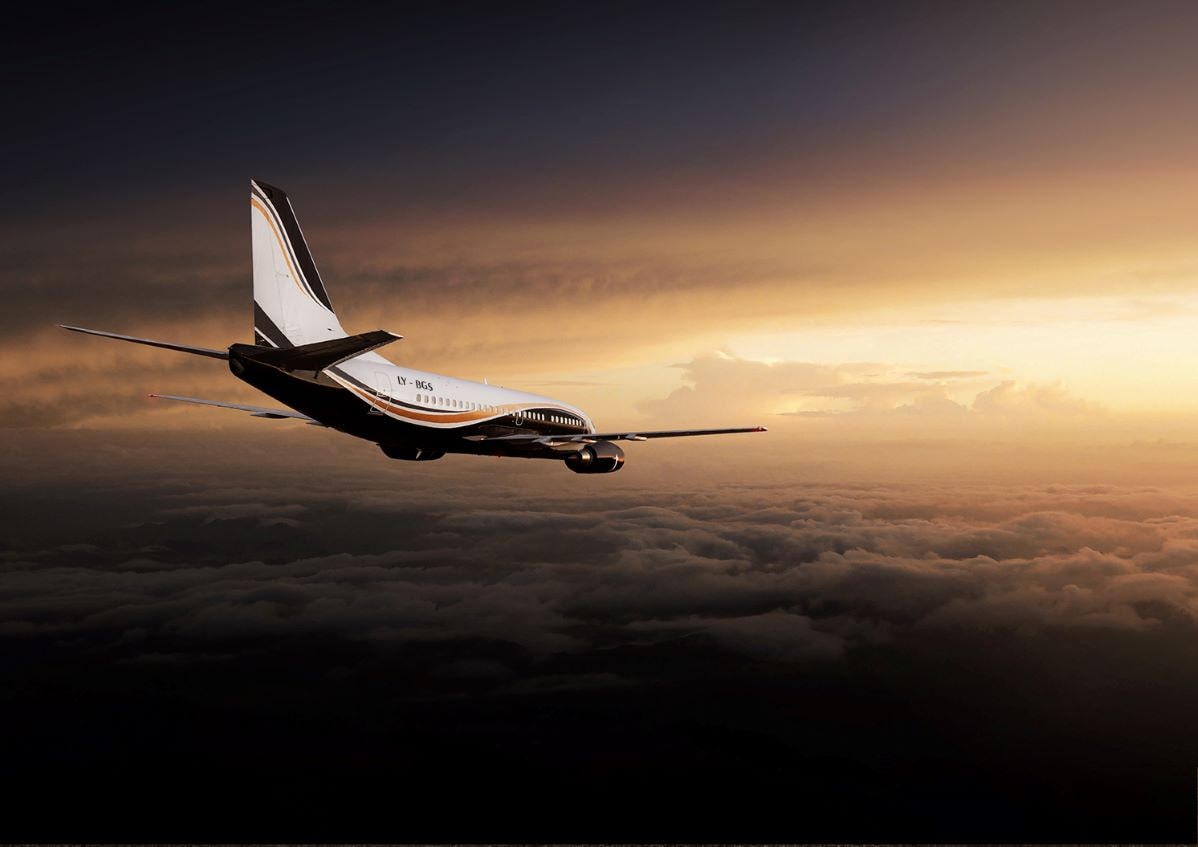 Private aviation and ACMI providers have always provided a convenient solution for passengers and airlines to achieve flexibility and navigate the challenges related to commercial flying. Private flights allow passengers to travel through quieter airports, access private lounges, avoid inconveniences, travel with fewer fellow passengers, and avoid the booking-in queues associated with commercial aviation. Likewise, ACMI provides a practical and flexible solution for airlines to plan, bridge capacity gaps, and bolt on demand. However, the supply of private flights and ACMI services has not sufficiently addressed the demand, particularly in peak periods.
The grim reality is that a chaotic aviation summer is in the offing. The problem with booking private flights when the demand is high is that customers have to deal with a stalemate of surging fares. Data from Private Jet Card Comparison's database shows that passengers can pay up to $8,410 per hour for a roundtrip between Europe and the US during summer. "The only way to deal with such fare hikes and the high expenses from charter flight requotes is by booking private jet flights as early as possible". Rita Domkute, the KlasJet CEO, pinpoints.
The outlook for the private flying market, business deliveries, and ACMI leases show that these segments may experience a booming demand towards the close of 2022 through 2023. Current forecasts indicate that the bookings for business jet deliveries will increase by 15% in 2023 compared to the figures reported in 2022. Further, private jet usage is projected to increase by more than 9% by the close of 2022. These figures point to a situation where ACMI providers will start to experience more bookings as the demand for lease services expands.
Whether you are looking for wet-lease jets, an aviation consultant, or solutions to maximize fleet efficiency, respond to operational changes, and mitigate operational challenges through ACMI, the perfect time to do it is when the demand for such services is low. A report by CAPA shows that charter jet bookings ballooned by 30% in the second quarter (Q2) of the financial year 2022. A similar trend became prevalent for short-term ACMI contracts, with all warning signs pointing to a possible surge in bookings for this aviation segment in the forecast period.
Because the ACMI global market depends mainly on demand peaks and seasonality, such factors will ultimately affect the accessibility to such services in the looming summer season. Such circumstances may translate to leasing deficits, locking out troubled airlines from accessing ACMI services from the available providers.
Like commercial aviation segments, the private jet charter segment is also dealing with crew shortage issues. Ideally, it takes a minimum of 3-4 years to provide graduate-level training for pilots who can fly professional flights. In Europe, a Commercial Flying License requires graduate pilots to undergo a 12-months of professional training or 4-6 weeks of training to acquire a Private Pilot License. Even if airlines succeed in getting their aircraft ready by the start of summer, they might face the predicament of crew shortages, hence the need to commence with ACMI bookings to avoid this stalemate.
Currently, some ACMI providers are apprehensive about making decisions or signing new lease agreements due to uncertainties about the coming summer. Their main worry is that the next aviation summer may not be as successful as the last. The air traffic for June, July, August, and September 2022 went as high as 87% of 2019 levels. However, Eurocontrol notes that the summer season was characterized by unending disruptions, primarily due to staff shortages, leading to flight cancellations, non-operated schedules, which averaged 6%, and reduced on-time performance. The uneven recovery by low-cost carriers such as Wizz Air and Ryanair and legacy carriers like British Airways, Lufthansa, and Air France-KLM, where the latter continues to report a slower recovery, can explain the apprehensiveness among ACMI providers. Therefore, airline companies start making prior arrangements with the available lease companies to navigate this challenge and stay on the safe side even as the aviation summer approaches.
Boeing, one of the largest aircraft manufacturer, has announced its plan to reduce the number of aircraft produced in 2023, a situation that may impact negatively on aircraft supply for airlines that have already placed aircraft orders. The company cites supply chain constrains as the reason why it may scale down its manufacturing operations for the on-demand aircraft models, particularly 737 and 787 variants. Another supply chain problem relates to the failure by some airlines to take delivery of the already manufactured planes, creating inventory problems for Boeing. Unfortunately, this means that Boeing will not be able to fulfil all of the orders, which will come at the detriment of airlines that have pegged their hope on the manufacturer to supply new planes to satisfy their short-term demand during the upcoming summer. However, global airlines can confront such challenges by making ACMI bookings to stay on the safe side.
Another probable scenario is where the demand for aircraft hangers will continue to soar as the aviation summer kicks in, but the supply will not consummerate the rising demand. Findings by the Airport Support Network Survey has shown that more than 71% of the airports studied have long waiting lists of airlines for their hangers. On average, aircraft owners will have to wait for 6-24 months for aircraft that require minor or major repairs and maintenance. The survey also revealed that less than 8% of the available hangars meet the "excellent conditions" criteria to provide maintenance services. Given these circumstances, global carriers should consider early ACMI bookings as a solution to navigate the challenges of waiting in the long hangars waitlists or paying for under-par maintenance services for their aircraft.
KlasJet perspective is that private flying and ACMI leasing can only yield the anticipated benefits of flexibility and convenience when both the passengers and the leading players in these segments know how to cover the seasonal challenges and requirements, respectively. As the demand for private flying accelerates, sufficient booking offers a pragmatic solution for regular flyers to save on costs from the surging fare prices while guaranteeing access to exclusive flight experiences. On the other hand, airline companies that rely on wet-lease agreements on a shorter-term basis during seasonal periods should consider booking as a strategy to scale down the overheads and supply issues associated with submitting their proposals during high-demand periods.