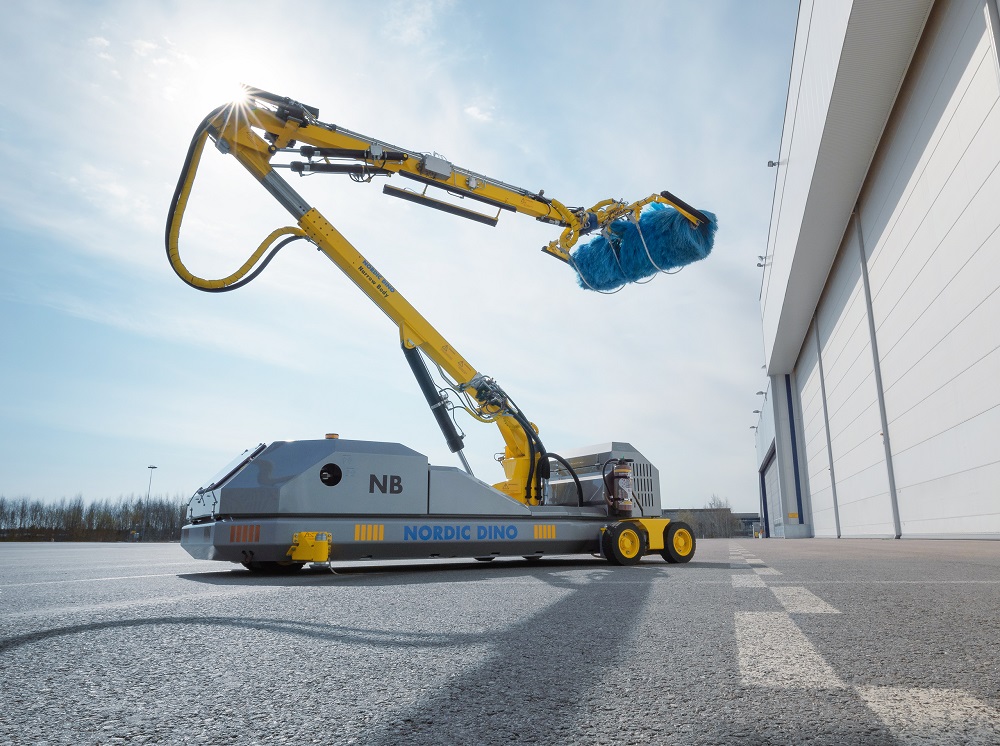 The aviation industry, including ground handling operations, has been increasingly focusing on enhancing efficiency through automation. The 35th IATA Ground Handling Conference (IGHC) emphasised the significance of digitalisation and automation in this sector, shedding light on both challenges and opportunities. According to Jo Alex Tanem, CEO of Nordic Dino Robotics AB, the company behind the innovative Nordic Dino system for cleaning aircraft exteriors, the integration of autonomous ground support equipment (GSE) has the potential to revolutionise the ground handling industry, but the technology is not fully there yet.
Statistics from 2019 reveal that the Autonomous GSE market was valued at USD 0.2 billion, and it is anticipated to reach USD 1.5 billion by 2025, with a compound annual growth rate (CAGR) of 22%. According to Tanem, this growth potential is substantial, as autonomous vehicles hold the key to addressing labour shortages, bolstering operational efficiency, and contributing to sustainability objectives. Consequently, stakeholders are actively investing in the implementation of autonomous and automated GSE solutions, with IATA reporting that autonomous GSE trials are already underway in more than 15 countries.
"Various machines, including autonomous baggage transport vehicles, shuttles, and self-driving vehicles, are under development. However, complete global integration could take time. In the interim, semi-automatic GSE solutions offer a valuable alternative," explains Tanem. "We recognised the potential of GSE automation years ago and have developed self-contained robots for automated aircraft washing and cleaning services," Tanem says.
"Even in the best-case scenario, fully Autonomous GSE could be years away, yet we need to improve the industry now. Given the challenges in recruiting skilled personnel and the growing emphasis on automated GSE solutions, aviation robots like the Nordic Dino are poised to gain substantial traction and popularity across the industry," he adds.
While autonomous GSE is undoubtedly set to become a significant aspect of the ground handling industry in the foreseeable future, it might still be a while before the apron is bustling with self-driving GSE.