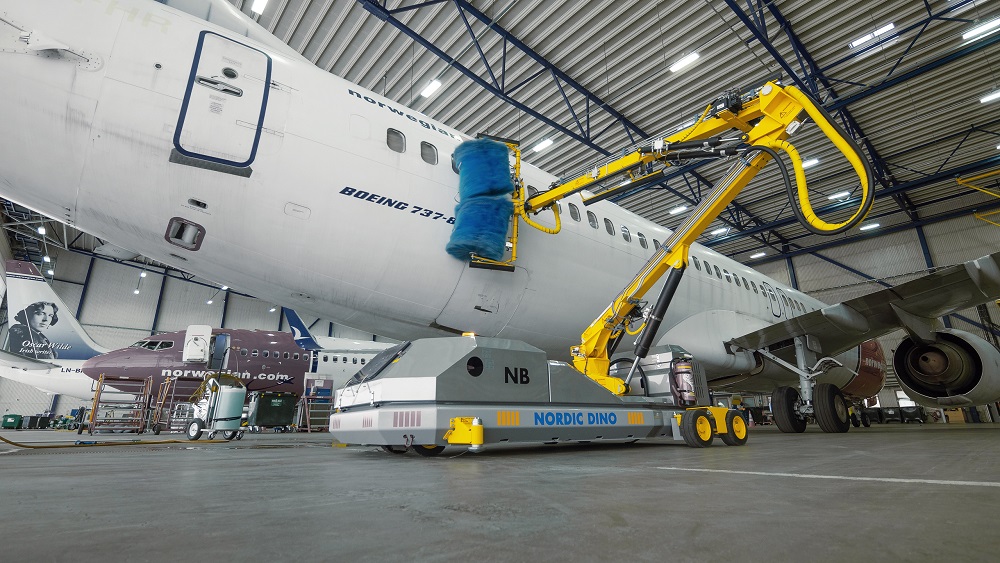 At the 35th IATA Ground Handling Conference (IGHC), the need for digitalisation and automation within the ground handling industry was highlighted as one of the top three priorities. The International Air Transport Association (IATA) recognises that embracing these technologies is crucial not only for improving operational efficiency but also for driving sustainability and process improvements.
"Digitalisation and automation have been important topics for years in the aviation industry, especially the ground handling field," says Jo Alex Tanem, CEO of Nordic Dino Robotics AB, the company behind the innovative Nordic Dino system for cleaning aircraft exteriors. "In the realm of digitalisation and automation, IATA has identified three key priority areas for the ground handling industry: ramp digitalisation, load control digitalisation, and GSE automation."
Ramp digitalisation
Jo Alex Tanem highlights that ground operations can present significant challenges, with delays being a major source of frustration for turnaround coordinators. Fortunately, advancements in technology and communication offer the opportunity to mitigate delays and improve the safety and efficiency of operations.
To address these issues, the International Air Transport Association's (IATA) Ground Operations Digitalisation and Automation Working Group (GAD) has developed the Timestamps Turnaround (XTST) message. This standardised communication protocol and real-time network monitoring system benefit airlines by providing them with a reliable tool. Testing has demonstrated that the implementation of the XTST standard globally can result in a reduction of ground handling delays by up to 5%.
Load control digitalisation
"There are many benefits of load control digitalisation, including improved energy efficiency, reduced peak demand, cost savings, increased grid reliability, and enhanced sustainability. By utilising advanced digital technologies and data-driven insights, load control digitalisation helps create intelligent and responsive systems," Jo Alex Tanem explains.
Recognising the significance of this advancement, IATA takes the lead in automating load control processes by harnessing the power of the innovative X565 digital standard. "This initiative aims to alleviate the workload, reduce costs, and minimise errors, while simultaneously enabling real-time updates. Furthermore, numerous companies are exploring the potential of AI-powered solutions to revolutionise load control operations," he added.
GSE automation
According to IATA, the transition to enhanced ground support equipment (Enhanced GSE) holds the potential to reduce ground damage costs by 42% while concurrently creating a safer working environment. "Shifting to Enhanced GSE isn't just good for safety, it's also good for the environment. IATA has estimated that converting the pre-COVID GSE fleet into an electric GSE could curtail GSE-related CO2 emissions by a substantial 1.8 million tonnes annually. Additionally, electric GSE offers a notable reduction in noise levels compared to traditional fuel-powered GSE, with a reduction ranging from 5.5 to 8.3 dB(A)," he said.
While the recent focus on smart and sustainable GSE has gained momentum, Nordic Dino has been at the forefront of shaping the industry for four decades. "Years ago, we recognised the potential of GSE automation and began developing self-contained robots for automatic aircraft exterior cleaning services," Jo Alex Tanem explains and adds, "Given the challenges in attracting qualified staff and the increasing emphasis on digitalisation and automated GSE solutions, aviation robots like Nordic Dino are poised to continue gaining traction and popularity in the industry."