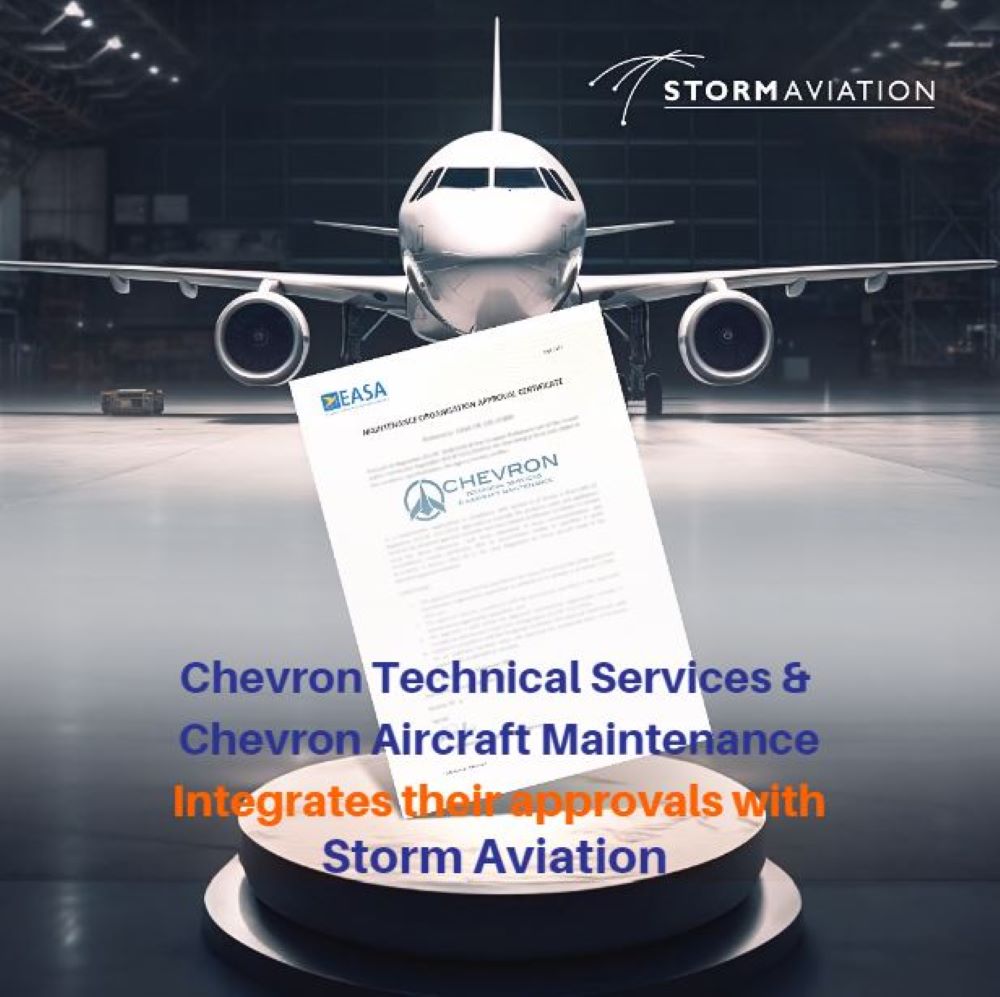 Storm Aviation, a leading international line maintenance, base maintenance and training provider, has announced the unification of Storm Aviation and its subsidiary Chevron Technical Services & Chevron Aircraft Maintenance with six approvals into two singular Part 145 approvals one for EASA and one for UK CAA.
This project leads the integration and transformation of its acquired subsidiary, Chevron Technical Services & Chevron Aircraft Maintenance, into the UK group business.
Ian Jones, Head of Sales states, "From a commercial perspective, this positive move takes away unnecessary complexity that comes with multiple approvals at various locations and simplifies contractual matters for our valued customers."
Thomas Buckley, CEO of Storm Aviation, commented "This is an exciting time for the Storm Group, and this strategic move marks a significant milestone in streamlining operations, enhancing efficiency, and delivering even greater value to customers, while unlocking new opportunities for growth and innovation.
Storm Aviation has consistently demonstrated its commitment to maintaining the highest standards of safety, quality, and regulatory compliance, while ensuring the ongoing professional development of its highly skilled workforce. The integration of approvals reinforces the Storm's position as a trusted partner in the aviation industry.
Storm Aviation is a family member of Avia Solutions Group — the world's largest ACMI (aircraft, crew, maintenance, and insurance) provider with 180 aircraft fleet, operating on all continents in the world. The group also provides various aviation services such as MRO (maintenance, repair, and overhaul), pilots and crew training, ground handling and other interconnected solutions.