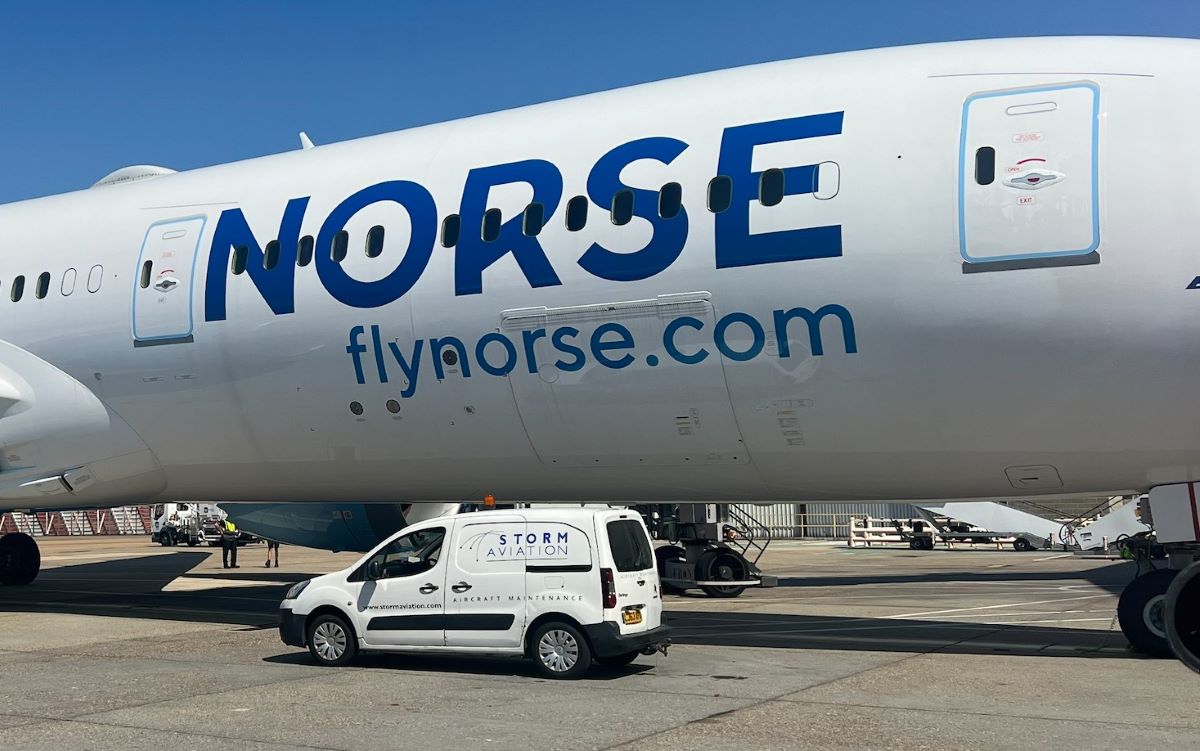 Storm Aviation, part of FL Technics, has signed a 5-year line maintenance contract with Norse Atlantic to perform maintenance services at London-Gatwick Airport.
The newly signed agreement sees Storm Aviation perform line maintenance services on the Norse B787 fleet of Trent 1000-powered aircraft.
Storm Aviation is a leading international line maintenance, base maintenance, and training provider, operating 24-hour comprehensive support for commercial aircraft operators. Offering fully customised services in base AOG support, workshop facilities, aircraft modification programs and tooling hire & calibration laboratory.
Line maintenance Sales Manager Chris Tubby announced, "We are delighted to be entering into a new long-term agreement supporting Norse Atlantic, facilitating their growth aspirations with first-class maintenance support services at London-Gatwick."
VP Technical at Norse Atlantic UK Kevin Dudley stated, "This long-term agreement is a sign of the confidence we have in Storm Aviation as our maintenance partners, supporting our operation at London-Gatwick as we continue to build our presence at this strategically important hub."
Storm Aviation is part of Avia Solutions Group, the leading aviation business group, operating a fleet of 180 passenger and cargo aircraft worldwide. The group provides a range of aviation services including ACMI, MRO, pilot and crew training, ground handling, as well as a variety of associated services.