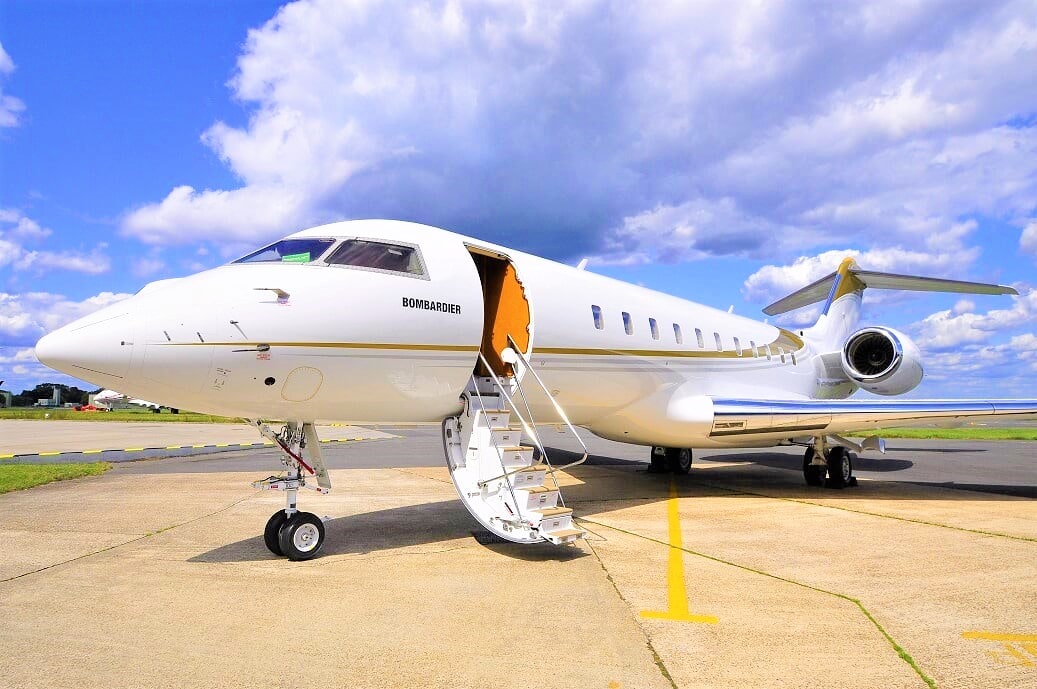 Aircraft interior and exterior completions specialists, RAS Group – a part of the global base and line maintenance service, JET MS, who is, in turn, an integral part of the Avia Solutions Group – share advice on the values and cost benefits of well-maintained aircraft interiors and exteriors with commercial and business jet owners.
First impressions matter
For private and business jet owners, who spend extensive amounts of time onboard their aircraft, rarely using commercial airlines, a pristine exterior finish, along with a stylishly finished interior are equally as important as the plane's airworthiness.
The aircraft's aesthetics often portray its owner's values and attention to detail in all aspects of their personal and business life. The exterior aesthetics, accompanied by luxuriously crafted interiors are rarely left to chance, and their constant maintenance and ability to perform are catered for by dedicated specialists and craftspeople who fully understand their value and importance.
The art of interior elegance
There is now greater demand for bespoke aircraft interiors, including expertly crafted trimmings, hand-selected leathers, and other elegant upholstery materials. As the range of business aircraft owners steadily expands, premier interior and exterior maintenance and refurbishment specialists are pushing the boundaries in design and practicality and adapting to the unique needs of the aircraft owners.
According to Roger Patron, RAS Business Development Manager, "Regardless of how often private jet owners are in the air, their time onboard the aircraft should always be a uniquely special experience. From the moment their car drops them at the aircraft's steps the effect should be visually spectacular and enhanced even further by the high-class and quality of the aircraft's sumptuous interior. Every owner is different in their preferences; taste, style, industry, and travelling companions, for those reasons, every private aircraft's interior's design and ambiance should fully resonate with and match the owner's expectations, time after time. Our goal is to create the perfect marriage of style, quality, functionality, and timeless elegance."
Think again, it's more than just paint
On the outside, exterior paint finishes, while looking impressive, serve another far more important function that contributes to the aircraft's ability to perform at its best, while being both cost-effective and more environmentally sustainable.
RAS, as experts in exterior paint finishes, have attested to the benefits of PERMAGARD, one of the most effective, durable, and sustainable aviation paint preservation systems available. The product's reactive polymer and UV filtering technology protect the aircraft's paint finish against fading and oxidation in both extremely high and low temperatures. This high gloss, low friction permanent coating, greatly enhances the paint's aesthetic brilliance, while also reducing the amount of cleaning and time on the ground.
Its application also advantageously reduces drag for private and business aviation, allowing lower power cruise settings which lead to greater fuel cost savings. In addition, the finish can be maintained without using destructive chemicals which may damage aviation paints. Also, as it is non-toxic, its use is an environmentally friendly and sustainable solution to aircraft exterior cleaning.
Valuable assets and objects of beauty
Private and business jets are not merely functional, they are objects of beauty, and assets to be valued and cared for using products and processes of the highest quality commensurate with their elegance.
From visually impressive high-gloss exterior paint finishes – which also help reduce costs – to hand-crafted interiors befitting of the most luxurious of aspirations, a private jet is an object to be treated with great care and value and whose maintenance and outfitting should only be undertaken by quality-assured professionals with a proven track record.