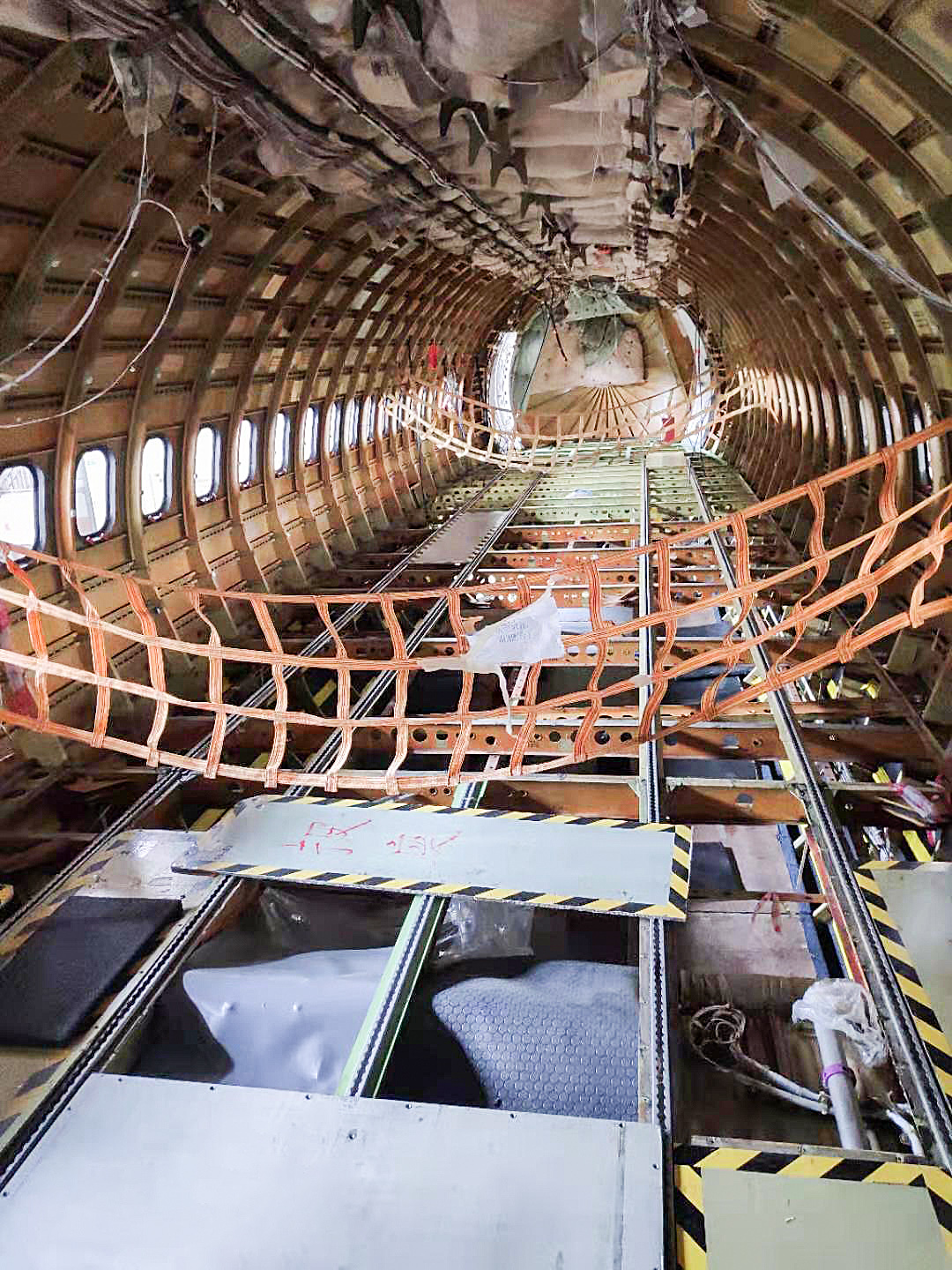 As the company entered into one of the most pivotal years of its existence, utilization of the opportunities was one of the main focuses for AviaAM Leasing. After a series of successful asset acquisitions and ongoing works regarding conversions and leasing deals, the first quarter further strengthened the company's position in both cargo and passenger aircraft sectors.
In the beginning of March 2021, AviaAM Leasing acquired a Boeing 737-800, which is the first aircraft of this model to be inducted into the operations of the company. The aircraft is currently undergoing a passenger to freighter conversion by Boeing at the Taikoo (Shandong) Aircraft Engineering Company Limited (STAECO) facility in Jinan (TNA), China. The aircraft is expected to be fully ready for commercial cargo operations in June 2021. The acquisition comes as AviaAM Leasing is adapting to dynamic market shifts, favouring strong demand for freighter aircraft.
While the passenger aircraft market is still under the shock of the COVID-19 pandemic, the company has been actively exploring niches, where such aircraft would benefit short- and long-term goals of AviaAM Leasing. Building on flexibility and synergy between companies of Avia Solutions Group, Airbus A319-112 aircraft was acquired, which will be operated by the group's tour operator – Tiketa Tour. The sharp recovery in the tourism routes from Lithuania to Turkey has catalysed the client's decision to become the only tour operator in Lithuania utilising its own aircraft to serve holiday destinations all year long. The airplane is currently undergoing maintenance checks and will be delivered to the customer in Q2 2021.
Lastly, the company signed a purchase agreement to acquire two Boeing 777-200ER aircraft. Both aircraft are transferred for maintenance checks with estimated induction into commercial service with clients scheduled for May, 2021. Following successful closure of the deal, both aircraft will be delivered to an ultimate tenant and user under the twelve-month lease to purchase agreement.
"We will continue developing ourselves as a leasing company being more involved in the cargo aircraft market. We have a strong commitment to have ten 737-800 Boeing Converted Freighters in a year from now, as well as looking for additional acquisitions of operational and feedstock candidates in the market. In parallel, we are still able to develop some niche projects in the passenger aircraft market area, which lay the ground for the solid business results in the year 2021 even under unprecedented conditions in the COVID-19 affected aviation industry." – commented Tadas Goberis, the Chairman and CEO of AviaAM Leasing.